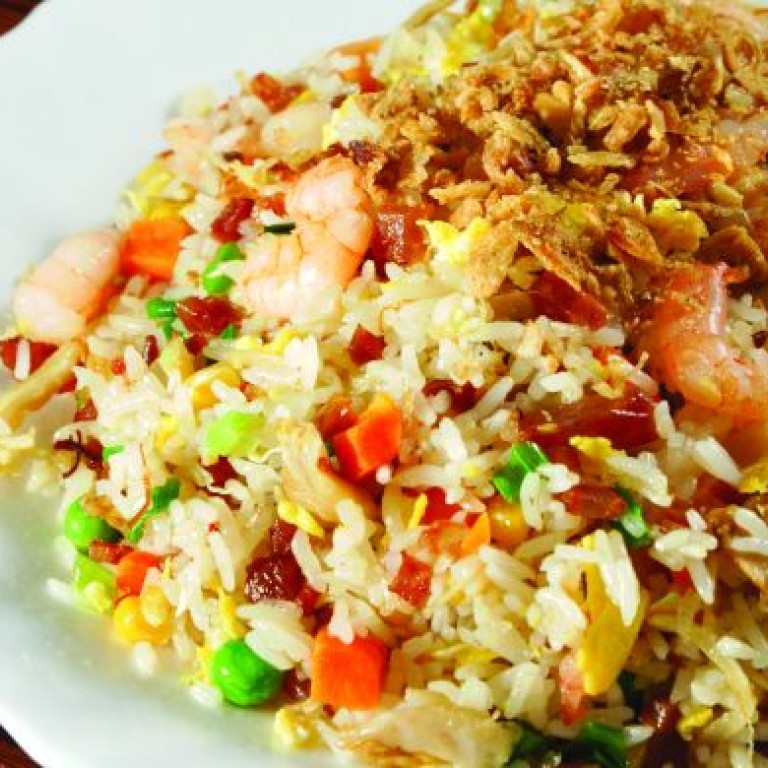 Dining on Shau Kei Wan's Main Street East
A Michelin-starred restaurant, plenty of street snacks and a host of delectable diners make Shau Kei Wan Main Street East one of the city's most popular dining hotspots.
The restaurants here may not have the most glamorous decorations or luxurious settings, but Shau Kei Wan's Main Street East attracts loyal customers and serious foodies with their laidback offerings and dirt-cheap prices. Main Street East is widely known as one of the most authentic "food streets" in Hong Kong, where numerous restaurants and food stores are clustered in an orderly fashion on both sides of the road.
The friendly (and long time residents of the neighborhood) restaurant owners claim the community is tight-knit, while customers extend beyond local residents to people from all parts of the city. Come explore this pleasant and down-to-earth neighborhood in Shau Kei Wan for a taste of authentic and local food.
Getting there:
From exit B1 at the Shau Kei Wan MTR station, turn left, then walk straight ahead. Both sides of Shau Kei Wan Main Street East are filled with street food shops and cozy restaurants.
Indonesian Sate House
If you walk out of Shau Kei Wan MTR station any time after 4pm, just follow the irresistible satay aromas to get to a tiny, yet very popular, Indonesian satay shop on the left. Run by an Indonesian Chinese couple, the Indonesian Sate House has been opened for 15 years and is renowned for its signature skewers.
The satay sauce contains a perfectly rich combination of spices, sweetness and peanut butter which soaks into the various kinds of grilled skewers, including pork, chicken, lamb and beef. The boss says the food at his dishes are strictly authentic Indonesian delicacies, and many of them can't be found in other Indonesian restaurants in Hong Kong.
Check out their colorful Indonesian mixed fried rice ($32), which is a beautiful fusion of various Indonesian specialties such as Balinese chicken, spiced beef, vegetables and corn cakes. Get a taste of authentic Indonesian village food by trying out the Padang beef ($30), a savory sliced beef with pepper dish with ketchup, sprinkles of spring onions and fried shrimp pieces on top. Complement the dishes with a cup of refreshing cendol ($10), a popular Indonesian drink made of beancurd flour and coconut milk.
G/F, 76D Shau Kei Wan Main St. East, 2886-5796.
Kwun Thai
A frequent traveler to Thailand and owner of Kwun Thai, Mr. Kwok was determined to bring the essence of Thai cuisine back to Hong Kong after he fell in love with Thai food. This modestly sized restaurant is neat, bright and delicately embellished with Thai trinkets like colorful palm tree posters, huge fans with elephant patterns, orchids and bamboo mats. The signature Thai Hainan chicken with rice ($44) is renowned for its boneless, smooth and juicy meat paired with a dry, pyramid-shaped pile of rice that contains the essence of the chicken.
Kwun Thai is also known for its pad Thai ($43-$45), a dish of fried noodles paired with seafood, pork, beef, chicken or pork neck meat. The refreshing papaya salad in spicy and sour sauce ($40) is a pile of freshly cut tomatoes, peppers and bean sprouts topped with papaya slices, making it the perfect complement to other savory dishes. The restaurant's Thai chefs often enjoy having a little chat with their frequent loyal Thai customers and creating special dishes based on their requests.
39 Shau Kei Wan Mai St. East, 3178-1333.
Kam Tung Tai
Don't be fooled by the recent renovation—this Hong Kong-style restaurant actually has been around since 1989. The owner, Mr. Po and his family grew up on a boat in Shau Kei Wan, and as such the walls of the restaurants are covered with photos of Shau Kei Wan in the 70s and 80s, bringing you back to the days before the reclamations took place, when Shau Kei Wan was a prominent fishing community.
"We want to show customers the old faces of Shau Kei Wan, the culture of boatpeople, as well as to bring out the essence of the seafood cooked by them," Mr. Po says. He adds that his chefs prefer to spend hours perfecting the seafood in order to fully enhance their natural tastes, instead of merely relying on strong sauces to spice up the dishes.
Their signature dishes include a shredded chicken with roasted duck ($198), which consists of a mound of tender chicken and duck topped with a generous amount of chopped spring onions. Another must-try is the dried shrimp with watery rice ($23). Slow-steamed crab with vermicelli ($128) and king grouper toast ($25 per piece) round off the classic menu of the Shau Kei Wan boatpeople.
G/F, Shop 5, Tung Wai Building, 59-99 Shau Kei Wan Main St. East, 2569-4361.
Yakumo Sapporo Ramen
This newly opened Japanese resto has eight colorful clouds painted on the walls to match the Chinese name of the restaurant, "Baat-Wan," which literally means "eight clouds."
"The number 'eight' means 'lucky' in Chinese, which is good for business," Proprietor Mr. Choy explains. "And the clouds are to represent all my previous travels around Japan to gain specialized Japanese cooking skills."
The open kitchen of the restaurant allows customers to observe how each dish is cooked. Choy, being both the owner and the chief chef of the restaurant, says his inspiration comes mainly from the food of Hokkaido, which accentuates rich broths and flavors. One of the restaurant's most popular dishes is exactly as it sounds: butter ramen ($58). You may wonder if this would make the entire bowl of noodles unbearably oily. Instead it actually thickens the soup base, smooths out the noodles and enhances the ingredients themselves.
Other popular dishes include pork cartilage ramen ($68) and crab ramen ($68). In terms of snacks, go for the grilled cuttlefish ($50) and the newly-launched fried oyster ($60). There is also a free basket of boiled eggs on each table for customers to either enjoy in the restaurant or to take away after a meal.
G/F Tung Hing Building, 32 Shau Kei Wan Main St. East, 2967-0306.
Kwun Woo Fried Dumplings King
Conveniently located at the start of Main Street East, Kwun Woo has been opened for nine years and is renowned for its fresh and savory Shanghainese and Cantonese food. Kwun Woo is dotted with light-green round tables in a modest cha chaan teng setting. Tasty food and efficient service make this restaurant a favorite stop for customers who want to grab a quick and tasty bite or afternoon tea snack.
Their signature fried dumplings ($5 for two) are freshly made, with a warm savory mix of pork and vegetables wrapped in a sturdy layer of dumpling skin. Other signature dishes include the fried pork buns ($4) and a savory soup containing sliced mushrooms, chicken, glass noodles, crabsticks and egg whites, served with pepper and vinegar dubbed "fake shark's fin soup" ("woon zai chi" in Cantonese, $10 per bowl).
G/F, Shop 3, 59-99 Shau Kei Wan Main St. East, 2858-1368.
Dessert Lo Ma
"I aspire to provide customers with a warm and homely taste of food and to make them happier by serving them with quality desserts," Dessert Lo Ma's owner Mrs. Jong explains.
The walls of this adorable and warmly lit restaurant are covered with customer's written compliments on lime-colored pieces of paper. Jong's son suggested this creative and economical way to decorate the shop when they first took it over from the previous owner.
The restaurant's menu is a fusion of Chinese and western desserts. Their signature Chinese dessert, almond and egg whites ($26), is a warm and unbelievably smooth white egg pudding in a sweet and succulent almond soup—it's meant to keep your skin moist and your heart pumpin'. The dish is available in different levels of sweetness.
For the western-style desserts, the eatery's "softy heart" ($40) is a heavenly pairing of a Belgium chocolate cake with a delightfully refreshing scoop of vanilla ice cream and a slice of strawberry. Other desserts include the mango cheung fun ($26), which consists of a slice of extremely smooth coconut wrapper with a fresh mango filling inside.
G/F, Shop B, 14-22 Shau Kei Wan Main St. East, 2886-1682.
Master Low Key Food Shop
Mr. Chan, a former information technology expert who decided to go through a career change, invested in a street snacks business in Shau Kei Wan two years ago. He picked up egg waffle-making skills after a month, and his store blossomed from a one-man operation to a five-man stall to meet the demanding daily queues. Despite the long lines, Chan insists on only making the egg waffles when an order has been placed to guarantee they are always warm and fresh.
When asked about the idea behind the name of the shop, Chan explains that he likes to keep his waffle-making business like his philosophy on life: low-key. His shop is located on the left-hand back-corner of exit B1. You can't miss it; just look for the gigantic blownup plastic egg waffles hanging next to the shop's sign and above the long queues. Chan's egg waffles ($12) have a crunchy golden yellow outer layer followed inside by a mouthful of warm and soft egg filling.
G/F, 76A Shau Kei Wan Main St. East.