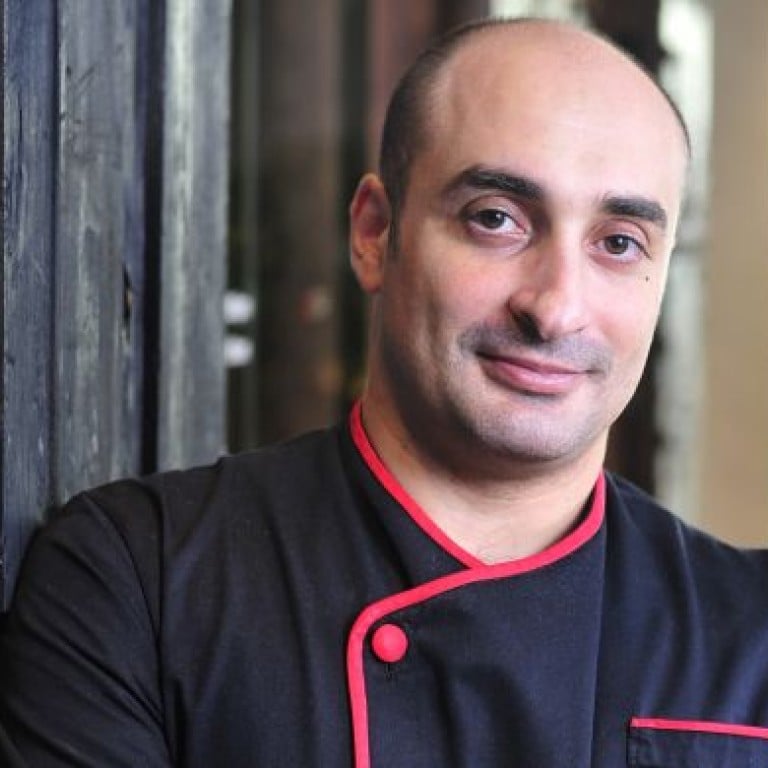 Cucina's New Chef, Carmine Esposito
There's a new chef at Cucina (6/F, Marco Polo Hongkong Hotel, Harbour City, 5-25 Canton Rd., Tsim Sha Tsui, 2113-0808), and his name's Carmine Esposito.
We learned from the media dinner last week that once upon a time, Esposito answered a random ad in his hometown of Trieste, Italy that was looking for Italian chefs in Beijing. And before he knew it, he had been in Beijing for eight years as head chef at Adria Restaurant—one of the few authentic Italian gems in the city at the time.
He spent a few more years in Singapore before coming to Hong Kong to head Cucina's Italian kitchen (the restaurant has split personalities: you can order both Italian and Chinese here—kinda like Aqua with its Japanese and Italian menus). And he knows kung fu! So be careful what you say around him, especially about his food.
Although you can rest assured that we found no reason to be on the defensive that night. Esposito stuffed us with meat, seafood, soup and pasta—after teasing us with a Parma ham and melon starter done four ways. My favorite was the gratinated lobster with zucchini and potato chips, full of succulent meat and foamy sauces.
Although this isn't strictly related to Esposito, there's also a killer dessert to be had at Cucina, known as the yin yang affogato and invented by Cucina's pastry chef. It's basically like an Asian tiramisu—with liquid nitrogen frozen Chinese milk tea meringue over an evaporated milk base and sprinkled in walnut biscotti crumbs, then topped with a douse of espresso. Nothing else quite like it!