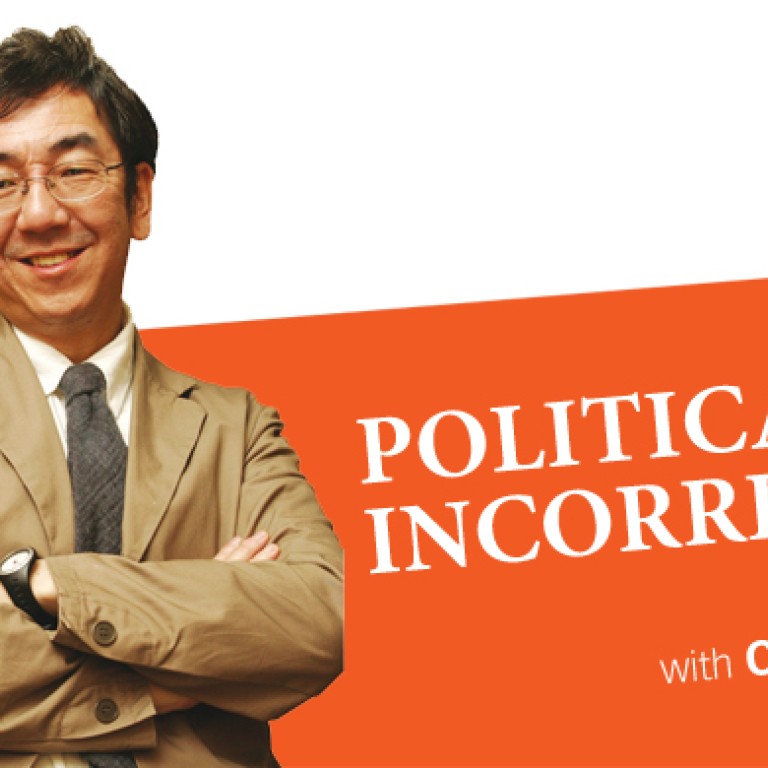 If Hillary Clinton announced on CNN that she was dying to move to Beijing to reunite with her husband and son, where they had taken up some kind of permanent residence, would she have been considered fit for the post of Secretary of State?
This is the case of Carrie Lam, Chief Secretary of the SAR government, theoretically the second most powerful person in Hong Kong (if one assumes that the SAR government is not actually something like a Vichy regime of the Orient where the real power rests somewhere in the Beijing-Hong Kong "liaison office" in Sai Wan).
Lam told the people of Hong Kong that she had hesitated to take the job because her family is in Cambridge."I had been looking forward to joining my husband who is teaching in Cambridge and my son who is studying there," she proudly announced. "But my husband reassured me on the phone that Hong Kong needs my service and I'd better stay here, so I changed my mind."
Lam's story makes it sound like we have on our hands a new incarnation of Aung San Suu Kyi, the Burmese leader who bravely gave up a last reunion with her cancer-stricken husband and son in Britain in order to remain a figure of protest in her own country.
But unlike Suu Kyi, Lam is struggling to impose a twisted "national education" curriculum on local schools to brainwash Hong Kong kids with a "China model," under which Chairman Mao is regarded as a great leader, the one-party dictatorship works and western democracies make people suffer. The lady with a husband in Cambridge, also known as Hong Kong's "Anson Chan without dimples," is patronizing her subjects with the hypocrisy of the "Bo Guagua model"—a Chinese communist leader-parent preaches Maoism to her own people while sending her son off to the Harrows, Oxfords and Cambridges of the world.
Hong Kong mothers who do not have the money and luck to have a husband and a son in Cambridge are forced to listen to a privileged Lam tell them a few things about the civilized land. This reminds me of a scene in the Broadway musical "The King And I," where Anna, the teacher from England, shows off a picture of Tom, her husband in England, to the surrounding Siamese concubines in the palace, and sweetly sings: "When I think of Tom, I think about a night when the earth smelled of summer. And the sky was streaked with white. And the soft mist of England was sleeping on a hill..."  And the king's concubines, who had never had a taste of free love, listen quietly in a trance.
Chip Tsao is a best-selling author, columnist and a former producer for the BBC. His columns have also appeared in Apple Daily, Next Magazine and CUP Magazine, among others.