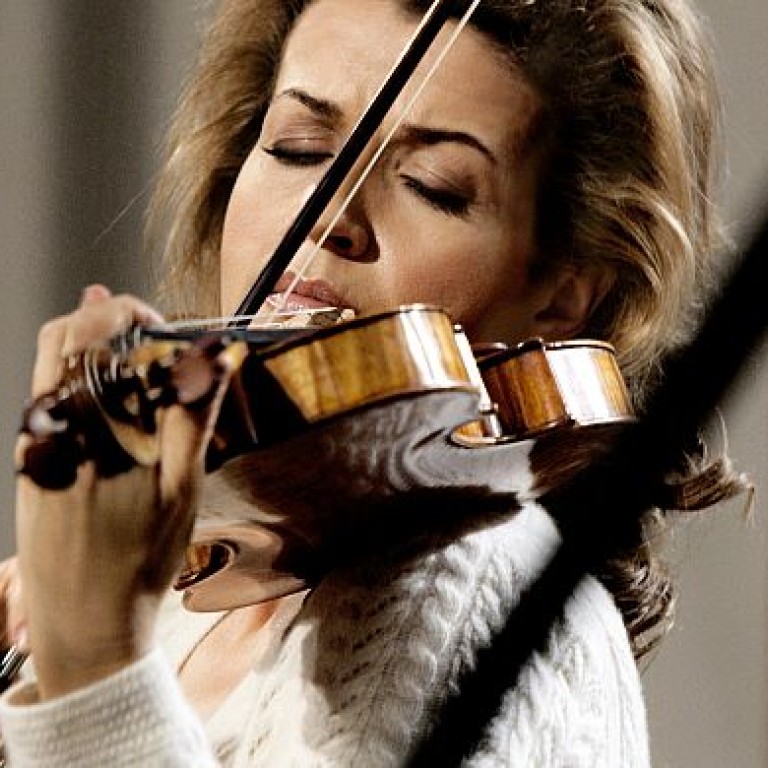 This Year's Hong Kong Philharmonic Orchestra Program Highlights
Having bid farewell to music director and chief conductor Maestro Edo de Waart after eight successful seasons, the Hong Kong Philharmonic Orchestra (HKPO) welcomes a new conductor and a thrilling new season starting from September. Penny Zhou takes a look at this year's program highlights, which aim to bring the Philharmonic to a wider audience with immersive, interactive concert experiences.
Earlier this month, sold-out concerts featuring Chinese superstar pianist Yundi Li opened the Hong Kong Philharmonic Orchestra's 2012/13 season. The orchestra's advance subscription campaign has yielded outstanding results, with the number of tickets sold per concert increasing 22 percent over the last season, breaking all previous records—it's an exciting time to be a classical music fan in Hong Kong. This new season's programs have been devised by the HKPO's new music director, Jaap van Zweden, who will make his stage debut as the orchestra's chief conductor on September 28, at "Welcome, Jaap! A National Day Celebration" concert, which will be held ahead of the National Day vacation.
Named "Conductor of the Year" in 2012 by Musical America, Amsterdam-born van Zweden is one of today's most sought-after conductors. He has collaborated regularly with some of the world's most prestigious orchestras including the Chicago Symphony, the Cleveland and Philadelphia Orchestras, as well as the Munich Philharmonic. Last season, he was the only conductor in the world to have been booked by all of the top five American orchestras. Chief executive of the HKPO, Michael MacLeod, who was on the search committee board for the new music director, discusses the appointment of Maestro van Zweden: "We lined up a number of candidates, but it was clear that Jaap, who had conducted the HKPO on four different occasions [as a guest conductor], was a real world-class conductor. And I feel that we snapped him up at exactly the right moment."
So how is van Zweden's conducting style different from de Waart's? MacLeod gives a vivid comparison as he likens the former to Beethoven's Symphony No. 5 and the latter to Beethoven's Symphony No. 6. "They're both great musicians, but Edo's style is more pastoral while Jaap is more intense," he adds. "I think Jaap is the Georg Solti of the new generation. Solti was an extraordinarily famous conductor from the 50s to the 70s. He was incisive, passionate and athletic, had tremendous energy and could get great sound out of an orchestra. And Jaap is all of these things."
Apart from the new music director, the announcement of a dazzling line-up of world-class soloists set to perform with the orchestra this season is also creating a buzz among local music lovers. Top of the list are Chinese pianist Lang Lang, German violinist Anne-Sophie Mutter and legendary Russian-Icelandic conductor and pianist Vladimir Ashkenazy.
In addition, several unconventional concerts show that the HKPO is trying out a more enterprising approach in their programming. One such example is the season finale on July 5 and 6 next year, when the orchestra will collaborate with the Space Museum for their performances of Gustav Holst's popular orchestral piece, "The Planets." During the concerts, there will be projections of the planets in question; and afterwards, the audience will be given telescopes to look at the real planets outside the concert hall (subject to the weather). Another is the "Antarctic Journey" concerts Centering on British explorer Robert Falcon Scott's attempt to be the first person to reach the South Pole, acclaimed British film "Scott of the Antarctic" was released in 1948 with a soundtrack written by English composer Ralph Vaughan Williams, who subsequently turned it into a symphony. In January next year, the piece will be played by the orchestra, accompanied by a slideshow of beautiful still photographs from Scott's two expeditions into the South Pole.
If you are a classical music fan, or have seen the 1984 film "Amadeus," you must be familiar with the epic rivalry between Mozart and Salieri in the 18th century and will be thrilled to learn about the "Mozart vs. Salieri" concerts in June next year. In 1786, Emperor Joseph II of Vienna wanted to decide for his people which type of opera to listen to: the Italian style, with recitatives linked by exquisite arias, or the German style, with spoken dialogue and more straightforward vocal writing. The Emperor thought the best way to settle the debate once and for all was to commission two renowned composers to write a one-hour opera each, one in German and the other in Italian, and have a dinner party where the guests could vote for their preferences. The two operas were written ostensibly to be performed just once and in concert instead of on stage, and the composers happened to be Salieri and Mozart, who were mutual nemeses. The HKPO will recreate that evening, performing both pieces, and let the audience decide which style is the better one.
"It's programs like those that go beyond normal concerts," MacLeod notes. "It's providing something significantly additional for the audience but in a way that doesn't detract from music-making but complements it."
Determined to reach out to a wider audience, the HKPO has also launched a brand new "9 o'clock" concert series. "People normally have dinner around 8 o'clock—why is it that orchestras program concerts at exactly the time when people want to have their dinner? Maybe that's one of the reasons why some people don't come to listen to the orchestra," MacLeod explains. The concept of the 9 o'clock concerts is to better accommodate the audience members' schedule, allowing them to finish their work and go eat before seeing the concerts, which are also designed to be shorter.
On top of their regular programs, the orchestra will also play at Opera Hong Kong's production of Verdi's "La Traviata" in October, backing the stage performance, as well as continuing its far-reaching and in-depth music education programs. And the HKPO Chorus will be making its much-anticipated return this year, with its very first concert being Handel's Messiah in Easter 2013. If you not only enjoy listening to music but also adding your own voice to the music-making team, don't miss the opportunity to sign up for auditions.
For program and ticketing information, visit the HKPO's website www.hkpo.com. Tickets available at www.urbtix.hk. The application deadline for the HKPO Chorus is September 28, and auditions will be held on October 13 to 16. Interested parties please email [email protected].