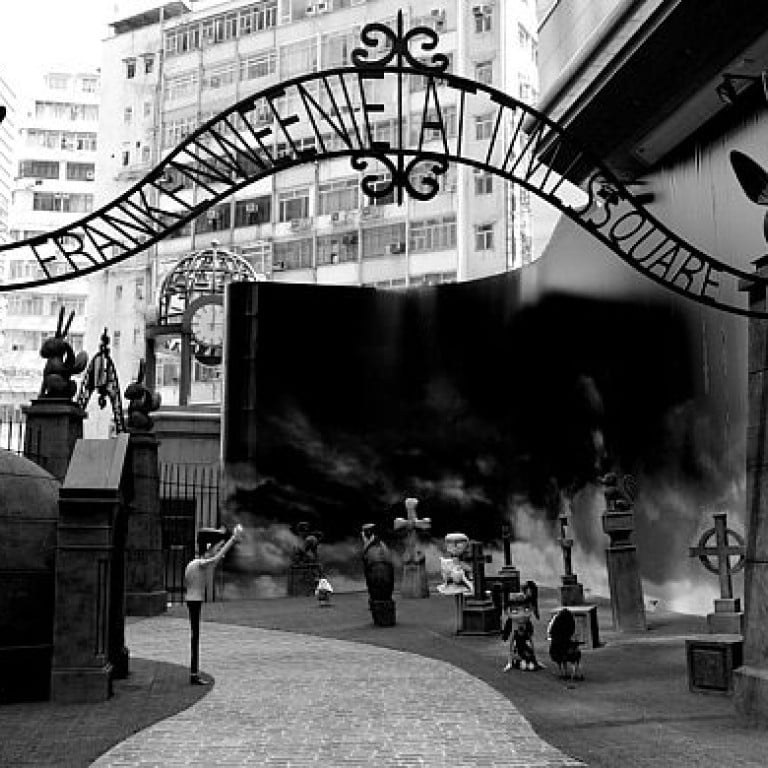 Tim Burton's Frankenweenie Pet Cemetery at Times Square
This Halloween, Times Square retains its title as one of Hong Kong's favorite haunts, by exhibiting a world exclusive, large-scale film set replica of the spooky pet cemetery from director Tim Burton's latest film, "Frankenweenie" starring Winona Ryder, Catherine O'Hara and Martin Short.
Head to Times Square between September 28 to October 31 to experience this spine-chilling preview into the eerie eccentricities of Tim Burton's latest creation.
Creep through the graveyard between cracked tombstones of once-loved pets, glaring statues of Burton's characters, Victor and his now Franken-dog Sparky, Elsa and Persephone, Weird Girl and Mr. Whiskers.
Take halloween-y snapshots with your friends against the thunderous, stormy-night backdrop and check out the dusty old cabin hosting a series of exclusive sneak peak videos and pictures into the making of "Frankenweenie."
"Frankenweenie" opens Oct 18.
Happy Halloween Hong Kong!