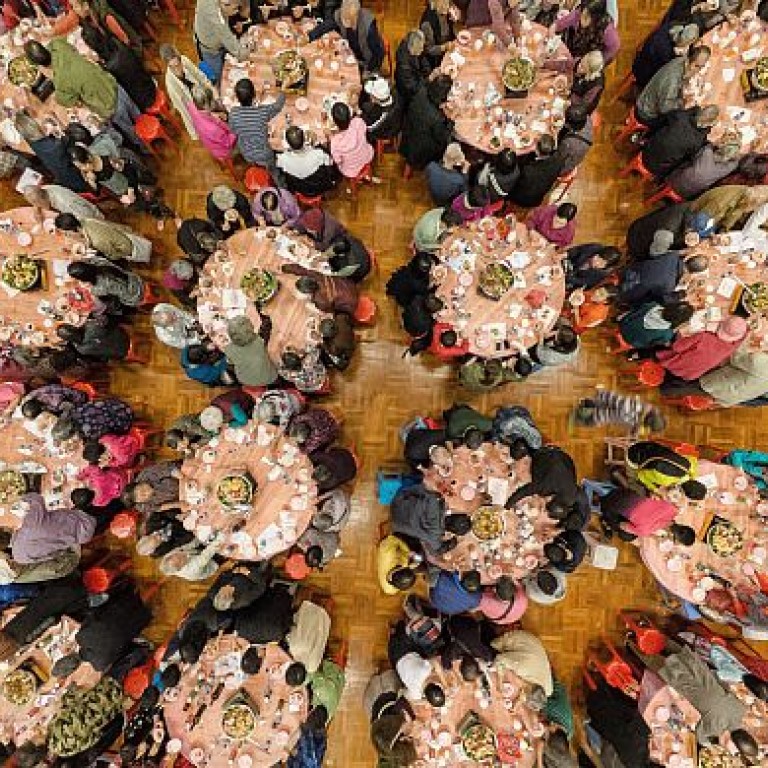 Photo Exhibition: Last of the Old New Territories
A new exhibition of photos, illustrations and videos aims to capture the soon-to-be-concrete northeastern New Territories. By Victoria Wong, Kiki Elijandy and Léonie Xin Chao-Fong.
Say goodbye to a little more green. The government's proposed northeastern New Territories. New Development Area covers about 850 hectares of the topmost part of Hong Kong. Having passed the third public consultation, the government is pressing on with its plans to create 533 hectares of developable land, of which 150 hectares will go towards around 53,800 residential units, by 2019 at the earliest. The full report comes out later this year. In other words, by 2019 more than half of the area could be relegated to developers bent on turning it into a skyscraper-packed New Town. Farmland, trails, hills, birds—and communities—all will disappear in the name of progress. That's why a collective of twelve photographers, artists and filmmakers have put on an exhibition, "Style of the Northeastern New Territories," to record and commemorate the area. They may not be able to halt the development: but they can capture this spotless corner of Hong Kong before it's gone for good.
Ho Ka-ho
24, teacher.
"I am a recent graduate who has just begun teaching at a local school. When I arrived at the deserted premises of Ping Yeung Public School, the environment really got me thinking about how I would make use of this space with my students. Instead of the concrete jungle Hong Kong students are so used to, perhaps a real garden…a completely different school life. Another word to describe the feeling is—pity. It's such a pity that the government has begun to eliminate these village schools due to limited resources and declining numbers. When I talk to locals around the village, every story leads back to memories as students at the school, and it's unfortunate that this is almost non-existent in urban Hong Kong."
Stella So
30s, artist.
"During the course of this project, we visited an old wood factory and spoke with the people there. 'Keung Gor,' the man with the antique jade pieces hanging from his neck, is a real goldmine of information about Hong Kong and is one of the only individuals in the city who can restore old buildings and monuments. History has real value—it needs to be treasured and restored."
John Choy
47, professional photographer.
 "Kau Kee is a see toh [local store] in Ping Che that opens from 7am to 7pm, selling instant noodles and small snacks. You rarely see these see tohs in Hong Kong nowadays.I wanted to use a "documentary panorama" approach to tell a story. It creates a different sense of reality." "Kwu Tung village celebrates Guanyin's birthday each year with this feast—it's a celebratory dinner that praises the old. There were about 100 tables in there."
Manson Wong
30s, freelance photographer.
"Chun Jeh is a farmer who lives in Ping Che. I wanted to capture the process of organic farming; in the picture she holds the choi sum she's just cropped from the field. Chun Jeh has been growing organic choi sum for the past decade. The price of organic vegetables is so costly anywhere else, it makes sense for local farmers to grow their own crops. The farm was leased out to a nearby elementary school—the school I went to when I was young—and it's good that the farm is being used as an educational platform to reach out to the urban world."
Kenny Yung
33, "Central 9-to-5er."
"I stumbled across this pond when I was trying to find my way to the northeastern New Territories. I found this place when I was lost, and my first thought was that this image was extremely hard to find in Hong Kong. To me, the place was paradise."
"Style of the Northeastern New Territories" runs from now until May 21 at the LD-Gallery, JCCAC, 30 Pak Tin St., Shek Kip Mei, 2353-1311. The artists will be present on May 12, from 2-5pm, to discuss their work. See more images from the exhibition at hknent.com.