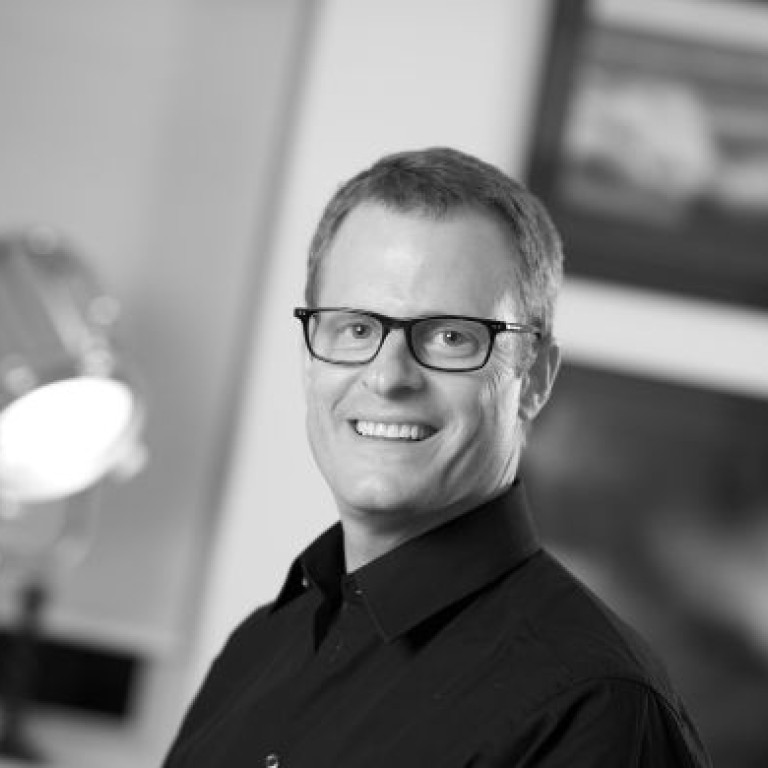 There are hardly any straight lines in life, and Philip Eisenbeiss' career trajectory is a perfect example. From failed singer to financial headhunter to acclaimed author, the Hong Kong-based renaissance man sits down with Charlotte Rea to explain how a work ethic drawn from his day job and his passion for the opera combined to create a heck of a good read.
HK Magazine: You are a Hong Kong headhunter who has written a book, "Bel Canto Bully," about a 19th century opera impresario. How does that work?
Philip Eisenbeiss: Well, the book really has very little to do with my day job. The book is a biography of Domenico Barbaja. He was very well-known in his time but has since been completely forgotten, and I came across him by coincidence about five years ago and decided that he was worth pursuing. He had a huge impact on the opera scene and the political development of Naples that is still felt today, but he is thoroughly under-researched. Everything I found gave the same description: "the legendary opera impresario Domenico Barbaja." If he was so legendary, why couldn't I find out anything about the guy? That's what got me really interested.
HK: What was it about the world of opera that piqued your interest?
PE: My secret fantasy was always to become an opera singer; I studied for years and years and I totally failed. I don't sing at all anymore, but the interest in opera has always remained. I spend a lot of time researching esoteric operatic stuff that you might pick up maybe in a sleeve note of a record. I tend to research that in greater detail just to find out more, and that's how I came across it.
HK: So, was it an easy book to write? Or were there challenges?
PE: Research was very difficult. Barbaja was pretty much illiterate; he could barely write, so there's very little documentary evidence and there's very little correspondence from his time. Anything I found written by him is just catastrophic. But there were lawsuits. He was extremely litigious, which is ultimately why I called him a "bully." He was brilliant, very charming, and a genius in many ways but also a tough guy who ran quite a lot of his competitors quite deliberately into bankruptcy. He had a nasty streak. But through the lawsuits there was information I could find through the public archives in Naples and Milan. Again, this was the early 19th century: it's tough to find really good information from that era from a private figure. And, of course, I'm living in Hong Kong—it's not like the Hong Kong Library has anything on that. I had to go to Italy.
HK: Who did you pursue in Italy to find out more about Barbaja?
PE: I set up a couple meetings with scholars and archivists just to find out if there was anything to learn. I was just curious; the book came much later. Of course, they all thought I was crazy: "You're a headhunter —what's that? Why are you interested in this?" They were all very surprised, but little by little I got a fair bit of information together and suddenly I thought that I would write something for an opera magazine, because it would be a funny feature. And then it kind of took on a life of its own, and there was so much material that I thought the story would make a good book.
HK: How did you balance your professional life as a headhunter with your newfound life as a writer?
PE: I had no social life! My day job continued uninterrupted and none of my clients ever knew that I was doing this until the book was actually done. I made sure it didn't interrupt my day job—it wouldn't be fair. I put in a lot of late nights when I got home from work, spending time researching and writing. Every holiday was sacrificed for this for a long time. The beauty of Hong Kong is that you can do something like this and get away with it, because the city is so efficient. You can get things done.
HK: Do you have any advice for aspiring writers?
PE: The first thing is: don't give up your day job. I think there's nothing worse than that. Having a day job forces discipline on you. Honestly, if I had been doing this full time I might not have gotten it done. I never thought I could get this published and I did. Hong Kong is full of people who have half-written novels sitting in their desk drawer. They talk about it for a long time and never get it done. I think that you just have to be tenacious, and be disciplined.
HK: What's the opera scene like here in Hong Kong?
PE: It's growing, it's developing. We don't have an opera house, so that's one issue. But then again, if we did I'm not sure it would be full every day. The market is not that big. Here it's still focused largely on branded musicians who come into town and can sell out. A local opera company—Opera Hong Kong—puts on productions that, over the years, have gotten much better. 22 years ago the concert halls were empty, but if you go now you can see sold-out performances. It's a small community, but you'd be surprised how much interest there actually is in classical music here.
Philip Eisenbeiss' "Bel Canto Bully: The Life of the Legendary Opera Impresario Domenico Barbaja" is available now at Bookazine locations around the city and on www.amazon.com.