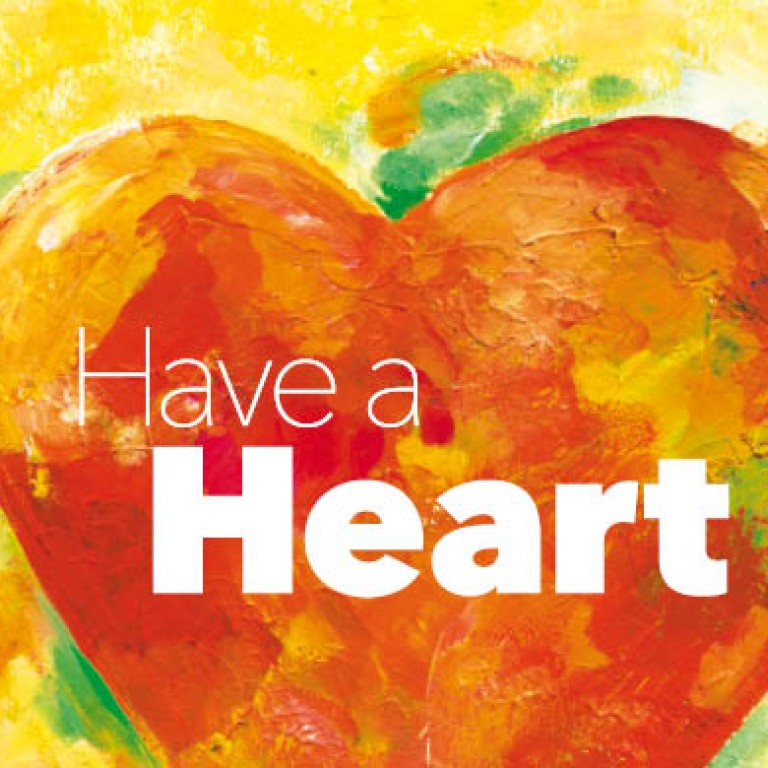 It's easy enough to write a check, but you can also make a big difference by donating your time, talents and, er… body parts. Start the new year on the right foot with a few karma-enhancing ideas from Kate Springer and Andrea Lo.
Volunteer Your Food
Feed the Hungry
A stalwart food bank and relief center for the homeless, the People's Food Bank has been in operation since 1997. Since then, it has branched out into obtaining leftovers from hotels with the help of Food Link, delivering hot meals to the elderly, and creating a milk-powder sponsorship scheme for young children. You can help by volunteering your time—there is a need for everything from logistics to research to translation—or simply by dropping off a food donation, such as canned soups, biscuits, meats, oats, milk powder or beans.

Shop 1-3, G/F, Fortune Court, 10 Sai On Lane, Sai Ying Pun, 2975-8777, foodbank.sjs.org.hk.
Cook for a Cause
Whether you're an all-star athlete or simply know your way around Hong Kong, you can help out the city's impoverished by volunteering as a "Bread Angel" for Food Angel. A food rescue and waste reduction nonprofit that started in 2011, Food Angel distributes 2,000 warm meals a day and also works with local bakeries, such as Maxim's, to collect any unsold products at closing time. That's where you come in—you can help by picking up the goods or you can volunteer in the kitchen to prepare food and pack warm meals, which are then distributed around the city. The organization is also looking for food donations, such as rice, nonperishables, cooked foods, oils, seasonings and frozen foods.

Room 509, Honour Industrial Centre, 6 Sun Yip St., Chai Wan, 2898-2931, www.foodangel.org.hk.
The Lunchbox has Landed

Founded in Japan in 2007, Table for Two seeks to feed children in China and Africa by partnering with popular restaurants around the world—the Hong Kong branch includes the likes of Herbivores, Red Bar, Sushi Dai, Kyoto Joe, Lux, Kau Kiu Noodles and Pure Dining. When you order certain dishes at these restaurants, $2 of your meal will be used to buy a school lunch for a child in need. To date, Table for Two has shared 45,169,652 meals globally, and the Hong Kong chapter alone has provided lunches for more than 250,000 children. The company is also accepting volunteers—anything from marketing to partner development, educational programs to cooking demos.

The Good Lab, 1/F, The Sparkle, 500 Tung Chau St., Cheung Sha Wan, www.tablefor2.org.hk.
Volunteer Your Vacation
Animal Instincts
Go Eco
is an international charity that organizes volunteer trips all over the world. Choose from over 100 volunteer projects, including elephant rescue in Thailand and endangered orangutan conservation expeditions in Indonesia. Projects last anywhere from 2-10 weeks; prices depend on location.
www.goeco.org
.
Calling All Know-It-Alls
Take six months off and spread some knowledge.
Projects Abroad
is a UK-based organization that has staff in destinations around the world, offering opportunities for people to teach abroad. It's not all just for fresh grads, either—volunteers can be up to 75 years old. You don't have to have qualifications for the volunteer work that Projects Abroad hooks you up with—all you need are good English skills. There's an extensive list of countries, from Burma to Samoa.
http://www.projects-abroad.hk
.
Volunteer Your Body
Lose Your Locks
The Medical Wig Centre makes wigs suitable for patients who experience hair loss from illnesses. It accepts donations
from people who wish to donate their hair. Call to book an appointment to see how you can help.

Room 901, 9/F, SBI Center, 54 Des Voeux Rd. Central, 2833-2811, www.medicalwig.org.
Blood Debt

Donated blood can only be stored for a certain amount of time, so donations are not only appreciated, but needed. Do your part by heading to one of the Hong Kong Red Cross's donor centers. The only requirements are that you are between the ages of 16 and 60, weigh more than 90 pounds—and are in good health, of course.

Various locations, including 1/F, Tung Ming Building, 40-42 Des Voeux Rd. Central, 2526-1420, www.redcross.org.hk.
Have a Heart (and Spleen and Kidneys)

Every year, too many patients die while waiting for organ transplants. The Centralised Organ Donation Register was set up by the government in order to make it a simpler process for those who wish to donate their organs after death. Simply register online at tiny.cc/hk-organs, and staff will contact you by telephone to confirm your details. If you change your mind, it's easy to withdraw from the program.

Volunteer Your Skills
Tiny Teen Adventures
The Kely Support Group aims to help young people aged 14-24 with drug and alcohol issues. There are different ways you can help the organization, from logistical work, such as copywriting and photography, to translation and event planning and campaign fundraising. Visit the website to find out how you can help.

www.kely.org.
Do it for the Kids

Not everyone is as lucky as you are. Offer your time and skills at the Society for the Protection of Women and Children, also known as Po Leung Kuk. The charitable organization has a number of volunteer services: you can care for children, offer homework guidance, and accompany people to medical appointments.

2277-8888, www.poleungkuk.org.hk.
Assisting Minorities

Christian Action is a charity that has a number of volunteer programs which aim to help underprivileged sectors of society, such as ethnic minorities, asylum seekers or low-income families. They're also looking for volunteers to translate from Chinese to English and vice versa—as well as other languages.

www.christian-action.org.hk.
Volunteer Your Weekend
Clean Up This Town
Every year HK Cleanup gets to work on our sandy shores—and 2013 was no exception. The organization's most recent citywide "Cleanup Challenge" took place from September 21 to November 1 2013, where 45,680 participants collected a total of 1,282,477kg of trash. You can offer a hand next year, but if you're in a hurry to make a difference, the WWF has a slew of events throughout the year—the Big Bird Race, Walk for Nature and Earth Hour, to name a few. You can apply to participate on a one-off basis or become a regular volunteer through the website.

www.hkcleanup.org.
WWF: Central Visitor Centre, 1 Tramway Path, Central, 2526-1011, www.wwf.org.hk.
Call it Puppy Love

A local non-profit established by a group of animal lovers in 1997, the Society for Abandoned Animals is a haven for furry friends. Its headquarters boasts a 20,000-square-foot animal sanctuary and is a popular place to volunteer. There are all kinds of ways you can help out: if you become a "Care for Animals Ambassador," you can take part in fundraising events, dog walking programs and, eventually, help to educate incoming volunteers.

Section 1, Pak Sha Village, Kiu Hing Rd., Yuen Long, 2838-0633, www.saa.org.hk.
Seen Through Your Eyes
 
A community center for the visually impaired, The Hong Kong Society for the Blind is home to a Braille library, a large collection of CDs and DVDs, cultural activities and volunteer reading services. Volunteers are first trained in how to communicate with the visually impaired, and can then choose to either help out by attending to book-borrowing services, recording books for audio playback, or reading to individuals.

2/F, West Wing, Information Accessibility Centre, 248 Nam Cheong St., Sham Shui Po, 2776-2238, www.hksb.com.hk/eng/volunteer.html.