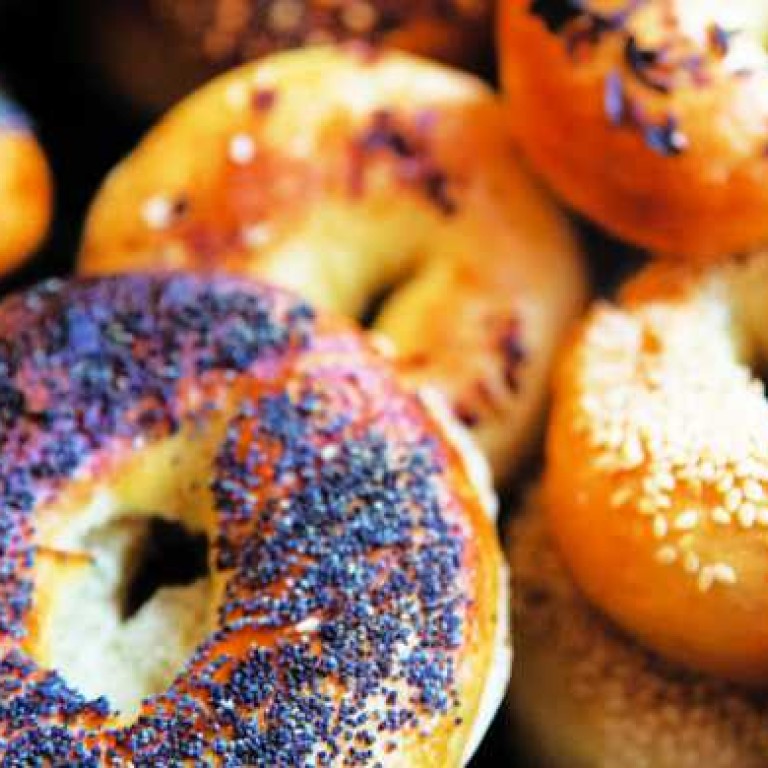 A Sizzling Show, Bagels, Steak Frites, Hawaiian Poke Bowls, and a Whole Lot More
On the Grill
Food guru Janice Leung Hayes and chef Jason Black have teamed up for an exciting new project: an F&B-focused TV show that (figuratively) grills its guests on any and every topic imaginable. I'm honored to have been on the very first episode of the Sizzle and Fry Show, where I say a bunch of things that sound pretty reasonable, and other media personalities (such as SCMP food editor Susan Jung) also make some pretty interesting points.
Got you hooked? Probably not. Hard-selling isn't my forte. Anyway, to find out what we were jibber-jabbering about, go to
www.empire-hk.com
. The show is entirely online and available to viewers for free, and the whole project is pretty much pro-bono work by these two passionate, talented and possibly mad souls who just happen to be extremely photogenic on camera. Oh, and it's not all business on Sizzle and Fry—Janice and Jason also try to pull some silly pranks on the city's top chefs, with Richard Ekkebus being the first unfortunate victim. Check it out!  

Meat, Meat, Meat
Two new steak-frites restaurants hopefully means that we no longer have to beg at La Vache when the cravings come. First is L'Entrecôte de Paris (3/F, 46-48 Wyndham St., Central, 3182-0105), right above Mama San, serving walnut salad and red meat covered (and I mean COVERED) in a "secret" sauce for the fixed price of $268. Then there's the Parisian original, from the family that put steak-frites on the foodie map: Le Relais de L'Entrecôte (2/F, Garden East, 222 Queen's Rd. East, Wan Chai), which takes over the space where Chez Patrick used to be and is currently under construction.

Star-Spangled Ventures
American food is HOT, and the latest to join the fray is
Schragels
(
www.schragels.com
), a for-the-moment online bagel shop that delivers freshly made bagels to doorsteps and office desks. This is the real deal, complete with cream cheese spreads (or schmears, if you prefer) and caper-topped salmon for accompaniment. Prices start at $25 for one, or $370 for a dozen with spreads. Warning: even though the bagels come in two sizes, the large/regular option is quite dainty if you're used to North American sizes—but that's as unorthodox as it gets.  

Taking a more exotic path is Hawaiian takeout
Pololi
(35-39 Graham St., Central, 2755-8099,
www.facebook.com/PololiHK
), which should've just opened its doors by the time you read this. From the looks of it, there'll be lots of raw fish, plenty of spam, and truckloads of Hawaiian beers to go around.

The Swire Strikes Back
After testing the waters with Plat du Jour in Quarry Bay, Swire group is going for world domination with three more offerings. The Continental (4/F, One Pacific Place, 88 Queensway, Admiralty), where Domani used to be, will soon be serving European dishes in an all-day-dining environment. Meanwhile, Ground Public (G/F, One Island East, 18 Westlands Rd., Quarry Bay, 2784-7900) is the takeaway arm of Public (37/F, One Island East, 18 Westlands Rd., Quarry Bay), which sounds to me like a casual food court for office workers around the district.
 
Email me at [email protected] or follow me on Twitter: @adelewong_hk.