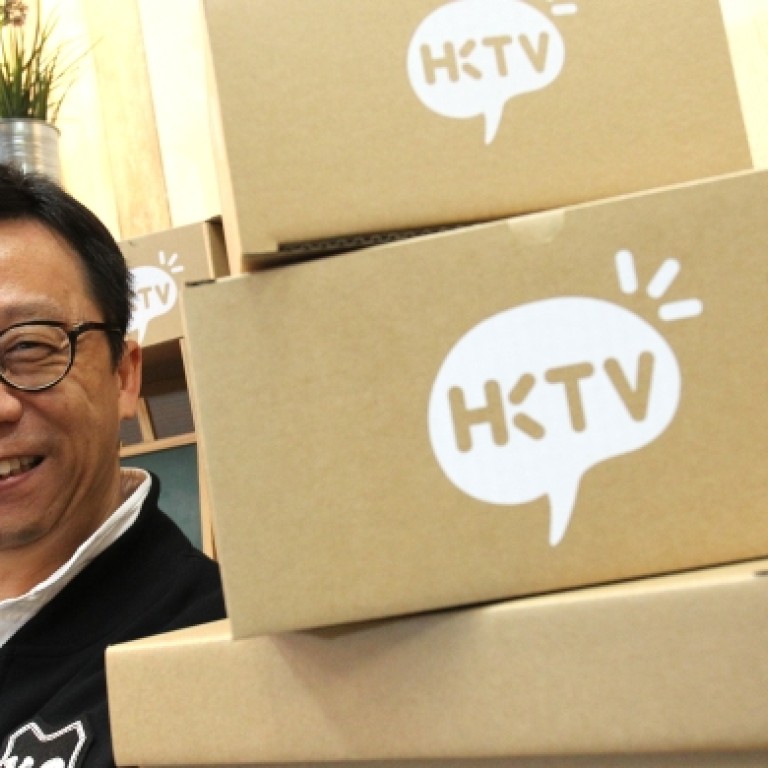 Occupy and HKTV Top Google's Most Popular Hong Kong Trends of 2014
Korean celebrities and cuisines, iPhone 6 and PMQ also defined the year.
Embattled TV station HKTV topped the list of biggest trending searches in 2014, Google announced yesterday. 
The government blocked had HKTV's plans to launch as a mobile TV station earlier this year, but HKTV found a way to incorporate TV and shopping in an online channel which launched in November.
After TV, people searched for the iPhone 6, World Cup and the missing Malaysia Airlines planes the most.
Local politics was another defining issue in 2014. Occupy Central came after HKTV as the second top trending local topic. On the list of top trending people in Hong Kong, Secretary-General of the Federation of Students Alex Chow came first, with fellow activist Lester Shum taking third place. Agnes Chow of Scholarism, who stepped down as spokesperson during Occupy, is second on the list. Surprisingly Joshua Wong, despite gracing the cover of Time magazine, is only on the fifth place. People were more eager to search for anti-Occupy activist Leticia Lee, who came fourth.  
In terms of pop culture, the Korean influence is obvious. Kim Soo-hyun, who starred in the hugely popular K-drama "My Love From the Star," takes first place on Google's top trending international celebrities, with K-stars Jun Ji-hyun, Jung Da-yeon and Lee Min-ho also appearing on the same list.
Topping the Top Trending Recipes list are also Korean cuisines, including Budae Jjigae (army stew), hot sauce chicken and Korean stir-fried noodles.
PMQ is the year's most popular cultural destination in mobile searches. After two years of rennovation, the revitalized heritage spot opened this year as a creative hub for local designers. Its 1,600 pandas exhibition and night markets also attracted traction online. 
Check our the full list at tiny.cc/hk-google2014trends.