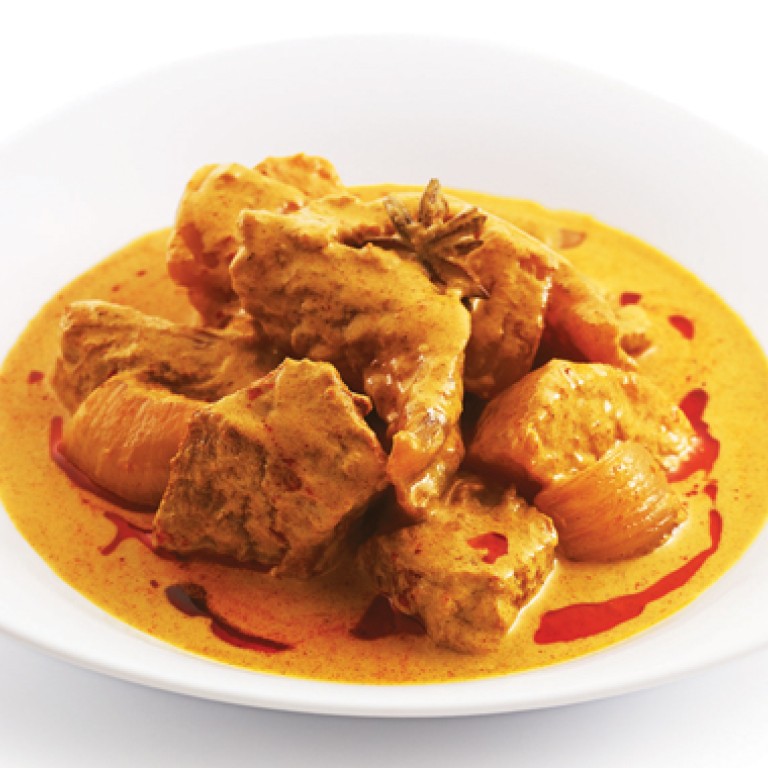 HK Mag Staff Pick Their Favorite Eats for the Last Time
We're drowning our sorrows by eating our way through our all-time favorite restos in Hong Kong. Freedom has never tasted so good! By HK Staff
Things have been sad at the HK Mag offices of late, but we like to find the silver lining—lunch is about to get a whole lot tastier. Goodbye to cafeteria food! 
Adam White
I'm still on an irritating low-carb diet, but we're all allowed a cheat week, right? First, the legendary Kau Kee (21 Gough St., Central, 2850-5967) for their curry beef brisket ho fun. I've been eating this with glee for the last 10 years and the only problem is that the price keeps creeping up. Then Carbone (9/F, 33 Wyndham St., Central, 2593-2593) for their phenomenally good rigatone alla vodka, which I have shameful dreams about. Next everything I can cram into my mouth at Ping Kee Thai Restaurant (155-157 Third St., Sai Ying Pun, 2151-9597), a spot so good I've tried not to write about and ruin the secret. The grilled everything is superb; skip the pad Thai. Last, I'm planning on being disgracefully drunk a good few times this week, and you know what that means: Tsui Wah (15 Wellington St., Central, 2525-6338) for their chicken curry. It's the taste of a good night out—and I plan to have many more.
Leslie Yeh
Wasted lunches are almost as bad as a wasted pub... (*ahem). First I'm hitting K-Roll (G/F, Sen Fat Building, 6A Bonham Strand, Sheung Wan, 2234-5505) for my bulgogi beef bowl fix, followed by a REAL salad at Monsieur Chatté (121 Bonham Strand, Sheung Wan, 3105-8077). Wine, cheese and charcuterie await at Cochin Delicatessen (26 Peel St., Sheung Wan, 2561-3336), then it's off to modern Japanese kitchen Okra (G/F, 110 Queen's Rd. West, Sai Ying Pun, 2806-1038) for their carabinero prawn soup and dry-aged tuna. At night, find me drinking copious earl grey martinis at 001 (Shop 1, 
L/F, Welley Building, 97 Wellington St., Central, 2810-6969).
Kate Lok
I'll first pay a visit to my old stomping grounds in Shek Kip Mei to relive my uni days, stopping by Ban Heung Lau (Shop 204-205, 210-213, Nam Fung House, Shek Kip Mei, 2778-8791) for some fragrant "wok hei"-filled western-Chinese fusion, paired with an addictive iced chocolate milk. After eating my feelings away with sesame-sprinkled shrimp and flame-grilled beef, I'll hop over to neighboring ice-cream vendor C+ House (Shop P20, Nam Shan Estate, 111 Tai Hang Tung Rd., Shek Kip Mei, 9790-9609), for one of 28 ice-cream flavors—all for $6 a scoop. A late-night dessert at Auntie Sweet (13 Tsing Fung St., Tin Hau, 2508-6962) never fails to make a day better. I always go for the same thing: Their signature durian tofu fa pudding. And if the undying ghost of HK Mag keeps me up at night, a 3am Mcdonald's delivery is always a good companion.
Dave Vetter 
I'm not a fan of fine dining, and three of my favorite non-fancy joints happen to be in Wan Chai. I'll make a trip to Thai Farmer (Wanchai Central Building, 89 Lockhart Rd., 2520-6607), who I am convinced do the best tom yum goong in town—as long as your mind can handle three competing soundtracks (unce-unce-unce) blasting through the walls and ceiling from the adjacent, uhm, "nightclubs." I'll also make space for Le Café Winebeast (15 McGregor St., 2479-6833), where the informal setting reminds me that French food in Hong Kong doesn't have to mean 14 courses of overpriced, flavored foam. I will top the week off by incinerating my corporeal being with the authentic Sichuan firefood (not actually a word) of Yu Chuan Club (Shop B, 1/F, Hundred City Centre, 7-17 Amoy St., 2838-5233), and follow that by having my ashes scattered off the Star Ferry. And scene.
Stephanie Tsui
I'll be kicking off mornings at my "home office" with milk tea from Pokfulam Village's favorite dai pai dong, Lo Ming Kee (Shop 8, Food Carnival, 2/F, Chi Fu Landmark, Pok Fu Lam, 2538-1718). If I do get out of the house, my first stop will be Bijas Vegetarian Restaurant (G/F, Run Run Shaw Tower, Central Podium, Centennial Campus, University of Hong Kong, Pok Fu Lam, 2964-9011), where I'll be carefully weighing my options at their pay-by-weight buffet. For greasy, carby comfort food (and I'll probably be needing a lot of that), Penang Lang (G/F, 3 Hoi Chak St., Quarry Bay, 5236-1363) is my go-to for Malaysian char kway teow. If that doesn't cut it, you'll see me queuing for egg puffs at Mammy Pancake (Shop 17, G/F, Leishun Court, 1-5 Haven St., Causeway Bay).
Xavier Ng
I'll be heading straight to Shui Kee Coffee (Shop 17, 2/F, Sheung Wan Municipal Services Building, Sheung Wan, 2850-8643) for their famous bottled iced milk tea. While I'm in Sheung Wan, imma check out Chachawan (206 Hollywood Rd., Sheung Wan, 2549-0020), the best Issan Thai restaurant for the self-respecting hipster, and reminisce about Sheung Wan before it was cool. Then cart noodles at Wing Kee Noodle (G/F, 43 Jardine St., Causeway Bay, 2808-2877) and egg puffs at Master Low-key Food Shop (Shop B3, 76A Shau Kei Wan Main St. East, Shau Kei Wan) are my go-to spots. Peak Cafe Bar (9-13 Shelley St., Central, 2140-6877) by the SoHo escalator is where I'll be people-watching: This east-meets-west bar encapsulates what Hong Kong is all about.
Sophia Lam
The shaved ice mountains at Shari Shari Kakigori House (14 Haven St., Causeway Bay, 2529-1223) are my kind of silver lining: There's something soothing about watching syrup weep its way into the airy milk-flavored ice. Or I'll pick up a skewer of extra spicy curry beef balls from Chan Kee Fishballs (Westlands Gardens, 1027-1035 King's Rd., Quarry Bay), to numb my feelings. You'll also see me in the little alleyway of Sing Heung Yuen (2 Mei Lun St., Central, 2544-8368) at around noon, planting myself by the tables in hopes of speeding up the wait for the rich tomato and beef noodles. Or I'll be at Chan Kun Kee (3-5 Wo Che Estate Market, Sha Tin, 2606-1390), a dai pai dong that looks like it's facing extinction soon (look who's talking). Their shredded chicken seasoned with wasabi and sesame oil sells out fast, so grab your fix before it's gone too.