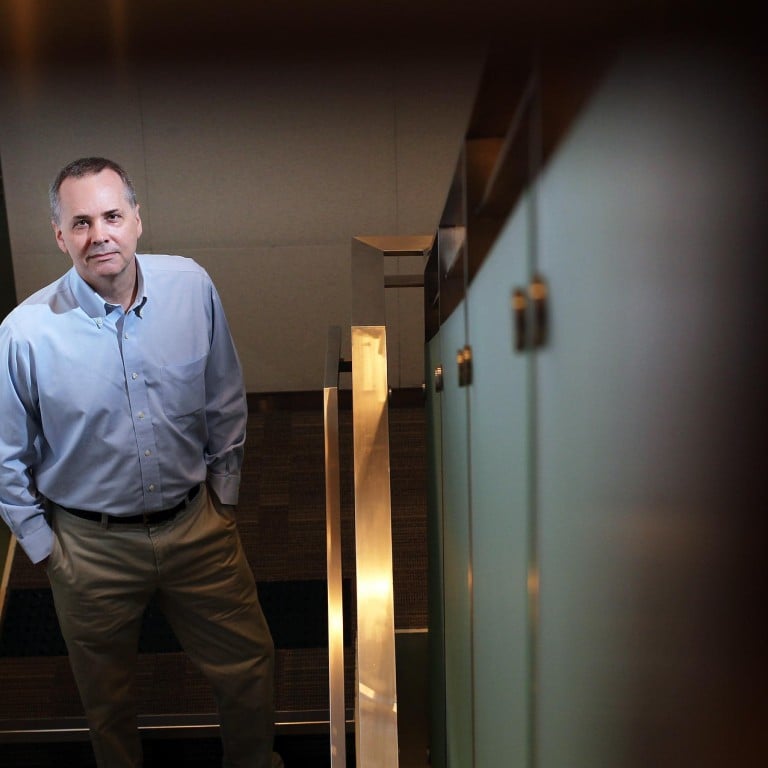 As China's economy bottoms out, both it and Indonesia make for safe - if unlikely - investment havens, writes Jeanny Yu
Duncan Wooldridge, chief Asia economist at UBS, condenses prospects in China with a regional market outlook

Question number one is 'can we believe the Chinese government can engineer some improvement in the domestic economy'? The answer is probably 'yes'.
At the margin, we can be confident the government will accelerate infrastructure spending and some administrative loosening-up. They cut interest rates and reserve requirement ratios - all things that should lead us to see some kind of improvement.
The magnitude of improvement is also very important. It's difficult to believe that China can do on a stimulus front what it has done in the last few years.
Broadly speaking, the second half will be like the first half. I don't think the economy will get even worse.

I don't think so. In China, the growth is pretty weak, but overall I would characterise it as "stabilising". The Chinese economy is actually bottoming - this is where we are in the process.
You are not seeing big deterioration in things like value-added industrial production. And month-on-month indicators such as electricity consumption are no longer sharply trending down. The property sector is not doing great, but property sales are beginning to rise. These are the kind of things you would expect to happen in response to a shift in policy. I don't expect things to worsen dramatically from here.

This is the most frustrating environment I've ever worked in, because things are so bad right now that I want to shout from the top of the mountains that you should just be loading up in cyclicality, by investing heavily in the idea of cyclical improvement.
But if you do that, the problem is when Europe has another panic attack, you are going to find yourself in a very uncomfortable position. That's why I think the second half from a macro point of view is going to look and feel like the first half.
For that macro picture to change, Europe must get on a much more stable footing to somehow exit the so-called 'stop-go panic', because it introduces buying risks that are difficult to deal with from an investment point of view. This is one reason this year's trading volumes are so low.
We can expect a little improvement in China. US growth will be weak, not helpful in terms of sentiment. Europe continues to be a significant negative. This is the form we are trying to condense for investors.

We are in the process of building a credit bubble. If you continue to encourage credit to grow faster than income, because you have negative interest rates, then leverage will continue to rise and you create a credit bubble. We can ask ourselves, when will these policies stop?

Hong Kong could be described as having a credit bubble. If you look at credit to GDP for Hong Kong, it has gone up dramatically. You are probably close to the leverage levels you saw towards 1997. If you don't own your flat, I bet you are really struggling. Property prices have risen a lot.
When the global financial crisis began, there was nothing wrong with Hong Kong. It was a healthy economy, with strong balance sheets and property prices starting to turn a corner after a long time of painful deleveraging. If you impose negative interest rates on a healthy economy, shouldn't we expect credit expansion?
We are currently importing the Federal Reserve's policy. This amplifies cyclical swings in asset prices and credit growth. With these kinds of policy settings, we should expect a credit bubble in Hong Kong.

Debt isn't a problem unless one or two things happen: such as when your income falls. Hypothetically, if one morning you find Europe has collapsed and exports are minus 20 per cent, Hong Kong may face problems. The second thing is that the interest rates rise. We now have very high leverage and asset prices in Hong Kong. That begs the question: when will the US hike-up interest rates?

If you look at loan-to-deposit ratios in Chinese banks, they are well below 100. That financial resource puts a floor under the growth to avoid a hard landing. China has demonstrated a willingness and capacity to tap into this financial resource as a driver for economic growth, in a counter-cyclical sense. The monetary policy will become pro-growth.

We are still looking for safe havens. Relatively, I like China. I like the factor that growth is weak. I would describe that as "sitting at the bottom". The second thing is that inflation is coming down. And thirdly, policy has gone from tightening to being pro-growth.
The other sort of safe haven is Indonesia: it doesn't slow much when the global economy gets into trouble and it's close to the top of its growth cycle.
This article appeared in the South China Morning Post print edition as: Steady as she goes