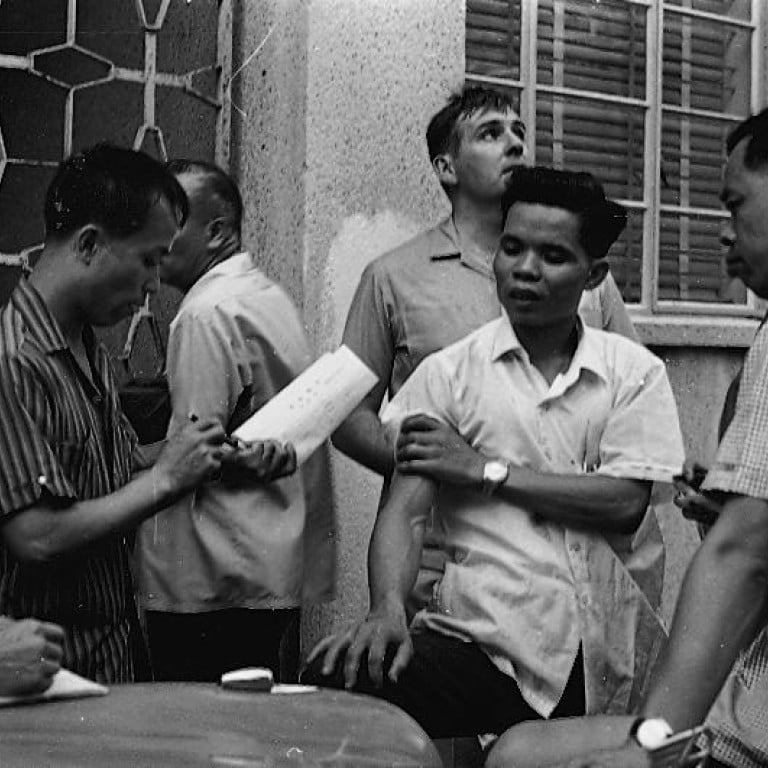 Then & now: these were our children
A former terrorist's attempt to justify the planting of bombs in 1967 is an affront to the memory of those killed
Hong Kong was rocked by communist/leftist-fomented civil disturbances during the summer of 1967. Bombs were planted all over the city, and numerous innocent people were killed and maimed.
August was the worst month: dozens of improvised explosive devices (IEDs) were discovered and hardly a day passed without one being detonated. Recently, former terrorists involved in these outrages have tried to justify their violent acts. One of them, Kwok Hing-lau, went so far as to proclaim, in the pages of the , that "planting bombs was a correct and righteous strategy".
Let's examine the impact of this "correct and righteous strategy" on the lives of ordinary Hong Kong people. Forty-five years ago tomorrow, one of the worst outrages of this violent summer took place. The killing of two young children in North Point remains the one 1967 horror story every-one remembers.
Leftists justified themselves then - and still do - by saying they were helping the poorer classes fight the evil colonial oppressors. But overwhelmingly, the evidence suggests otherwise. Many IEDs were specifically designed to appeal to children; one of the devices, left on a pedestrian flyover in Causeway Bay, was housed in a Donald Duck piggy bank. A natural find for an inquisitive child, it was fortunately detonated before anyone was injured. These IEDs were usually daubed with Chinese slogans saying "comrades, keep away" - but, of course, very young children can't read.
Late in the afternoon of August 20, 1967, eight-year-old Wong Yee-man and her two-year-old brother, Wong Siu-fan, were playing near their home in North Point. They found a device near the Kiangsu-Chekiang College - an area that was, unsurprisingly, much frequented by children - carried it back up the hill and started playing with it. Shortly afterwards, there was an enormous explosion.
The children's father came running and found his daughter already dead, horribly mutilated with a deep hole in her stomach. His son, covered in blood and blackened by the explosion, was apparently still alive. By the time an ambulance arrived, Siu-fan was dead and his parents had lost two of their four children to a terrorist outrage.
Rudyard Kipling's tragically bleak lines, "But who shall return us our children?" penned after his only son was killed in the first world war, come to mind when thinking of any parent grieving the senseless loss of their offspring in conflict.
By regularly leaving IEDs in children's play areas, with such tragic consequences, the patriotic leftists failed to attract the support of Hong Kong's "oppressed proletariat". Instead, they achieved the violent disgust of any decent-thinking person, of whatever race and whatever socio-economic class. The children's deaths marked a dramatic, immediate turning point in public attitudes towards the leftists.
Suspicious activities - previously ignored - were now enthusiastically reported to the police, bomb "factories" were raided and scores of arrests were made. Student groups - including the Hong Kong University Students Union - issued open support for the colonial government, and within weeks the tide had turned. But lasting traumas had been inflicted.
Leadership changes on the mainland in recent years combined with the steady passage of time has mostly left the 1967 leftists isolated as embittered ideological dinosaurs, rewarded with a few official posts here and there for their "sacrifices" decades ago. But isn't it about time that Hong Kong, as a society, finally called time on the terrorists of 67 and their foul self-justifications, and denounced the cold-blooded murderers of young children as the unrepentant, shameless scum that they clearly still are?
This article appeared in the South China Morning Post print edition as: These were our children