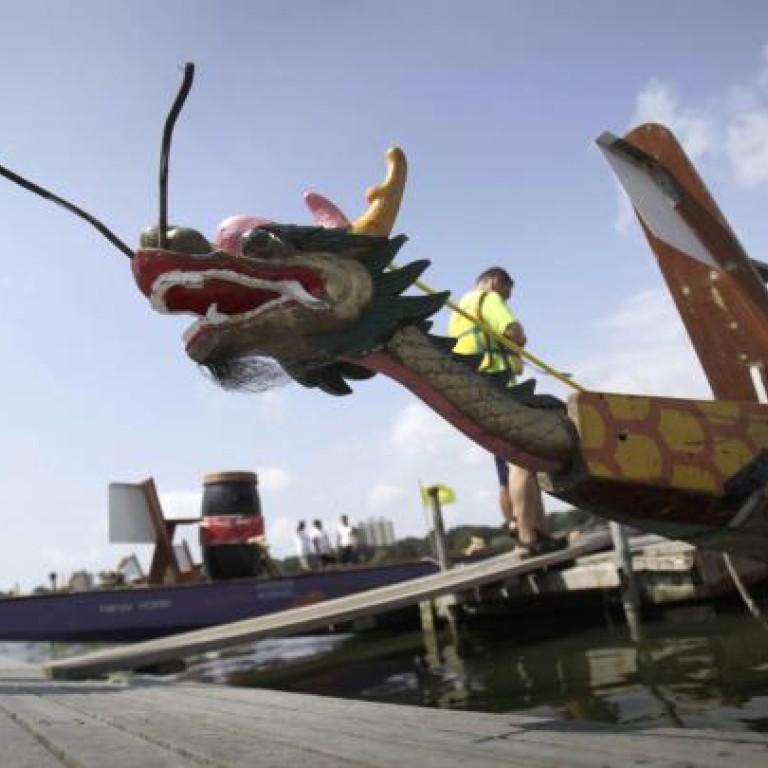 City scope: here be Hong Kong dragons
With the thundering of drums, the muscular sportsmen and women, the nods to Chinese culture and the team camaraderie, it's hard not to get swept away by the spectacle that is dragon boat racing.
Every time I watch a race, I'm reminded there is no other sport quite like it. But what makes this occasion different is I am watching teams compete in Queens, New York, and not in Hong Kong. On hearing that the Hong Kong Dragon Boat Festival was being held in Flushing Meadows Park on August 4 and 5, I was shocked to discover the sport was so popular outside my home city.
It was such a diverse and multicultural event, showing off not only dragon boating but also Chinese culture to a city already so rich with diversity, that I felt a strong sense of pride. I'm also proud to say I once paddled a dragon boat - but that was when I was in my 20s and we didn't make it past the tryouts.
More than 60,000 people turned up in the park to experience dragon boat racing and other Chinese traditions and shows, from shaolin kung fu and dancing to an impressive performance by Chinese-American cellist Dana Leong. Still, experiencing the festival in New York made me realise just how much this sport defines Hong Kong. The city gave birth to the sport after officially standardising dragon boats 36 years ago, when a group of Hongkongers organised an international race off Shau Kei Wan. Who knew it would explode into an international sport and that cities in North America would not only participate in the races but also host festivals of their own, celebrating a colourful part of Hong Kong's history!
The New York festival is now in its 22nd year. Only 10 teams took part in the first event, but 170 teams turned up at the latest festival.
Rumour has it the success of the New York festival is what inspired one official from the Hong Kong Tourism Board to turn the Hong Kong Dragon Boat Festival into the huge tourist attraction it is now. This apparently resulted in the Hong Kong festival's main races being held in Victoria Harbour and thirsts being slaked by beer tents in Tsim Sha Tsui.
Regardless of where it's held, dragon boating will always hold a special place in my heart, because it's truly unique and exciting, like Hong Kong - and New York.
This article appeared in the South China Morning Post print edition as: Here be Hong Kong dragons