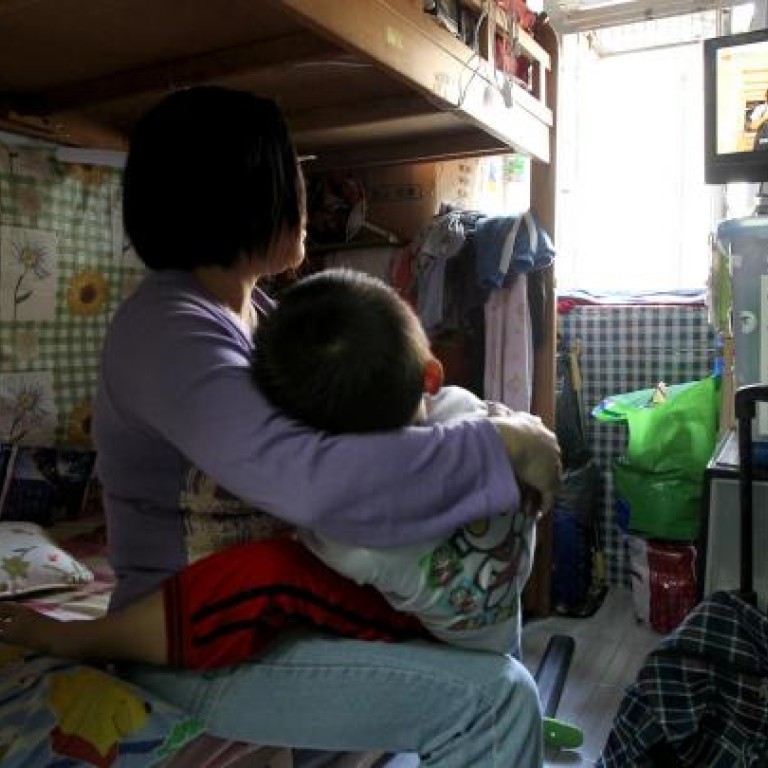 Then & now: moving stories
The influx of mainland arrivals may be a hot topic now but it is an issue Hong Kong is all too familiar with, writes Jason Wordie
For many years, Hong Kong has somehow absorbed as many as 150 new arrivals from the mainland every day. One-way permit arrival numbers add anything up to 50,000 people annually to already overcrowded urban districts.
Generally unpopular with longer-established residents, ("new immigrants") are often - and unfairly - characterised as unskilled, welfare-dependent scroungers. As immigrants have to reside in Hong Kong for seven years to qualify for permanent residency, many live below the poverty line until they can even join the queue for public housing and other social welfare benefits reserved for permanent residents.
With every passing year, the features that obviously distinguish Hong Kong from Shenzhen have steadily diminished, and many residents believe the unsubtle attempts to integrate Hong Kong more closely with the mainland have been over-hasty.
The issue of new arrivals, whether as visitors or residents, has become a hot political topic in recent months. Fears of an unstoppable flood of arrivals from the mainland crowding out Hong Kong residents from existing housing and social services is regularly thrown up as a nightmare scenario. But none of these anxieties is new.
From the time Hong Kong was established as a British settlement in the early 1840s, the principle of free, unobstructed movement to and from China was encouraged, to boost trade and broader economic activities. Much of the colony was an integral part of the mainland anyway: Hong Kong Island was only separated from the rest of China by a narrow body of water, which meant it would have been virtually impossible to restrict access.
The outbreak of the Sino-Japanese war, in 1937, changed everything. From 1938, the colony became overcrowded with refugees. In June 1940, the Excess Population Reduction Committee was established to control immigration and, for the first time, the principle of unrestricted freedom of movement across the border changed. Identity cards were introduced and all residents - of any ethnicity - had to carry entry passes, frontier passes or residential certificates at all times.
The situation had worsened by the end of China's civil war. More than 1,000 people arrived in Hong Kong every week, stretching resources to the limit. In 1950, further restrictions were placed on immigrants from parts of China other than Guangdong. New arrivals had to show proof that they had relatives in Hong Kong, or evidence of financial support.
These conditions - in a period of widespread official corruption - were easy enough to circumvent. One friend's Singapore-born family, who wished to return home after years living in their ancestral properties in the mainland, arrived at the Hong Kong border in 1951, slipped some cash to the border guards, and an hour or so later were on the train heading south to Kowloon. A few weeks after that, they were back in Singapore without further incident.
With permanent residency, one can travel in and out of Hong Kong without using a passport, and establish one's identity at any time. And while civil libertarians elsewhere might balk at the idea, few Hong Kong residents consider an identity card an authoritarian imposition, much less a form of Big Brother-like surveillance; most view their identity documents as a reassuring convenience.
This article appeared in the South China Morning Post print edition as: Moving stories