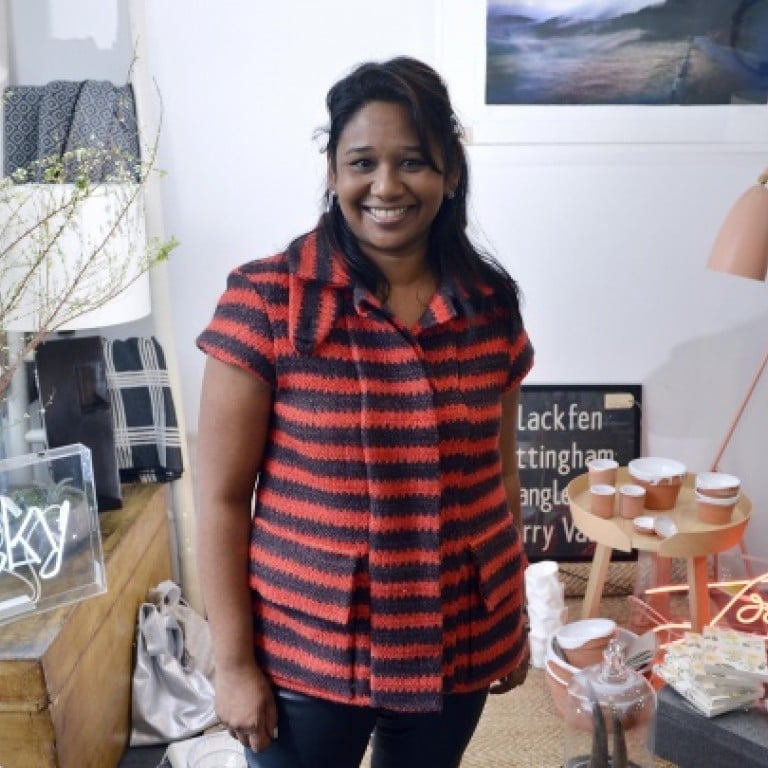 Store de force: Eclectic Cool
Joanne Pereira's shop is stocked with the unusual and the fun, with a bit of bad taste thrown in, writes Candace Campos
Joanne Pereira has had a varied career: she went from working for Christie's auction house in London to teaching in Sydney, to studying interior architecture at the University of New South Wales, to starting a homeware store in Hong Kong. Her company, Eclectic Cool, began as a blog in 2011; she later opened a design showroom in Ap Lei Chau and has now opened a shop under the same name in Sheung Wan. Pereira's store is stocked with unusual brands, scouted from near and far (including Scandinavia), as well as offering customisable neon lighting and limited-run artist collaborations.
"I was missing the fun, quirky stores that you find overseas but didn't seem to exist in Hong Kong. Hong Kong had lots of stores with major brands, but it was hard to find smaller designers. I love design and get a lot of pleasure helping people find that perfect addition to their home."
"I don't shop at trade shows. I read blogs. I travel a lot. I meet people, they tell me stuff and that's how I buy. Our products are chosen with care. We've made the decision not to put massive mark-ups on the goods. If there's a difference between the country of origin's pricing and mine it's basically because of the shipping."
"Neon reminds me first of artists who worked in neon - Tracey Emin and Jenny Holzer. Second, I like that you can pick a favourite word and make it stand out. Neon colours make me happy. Even though it is sometimes garish, it can add glitz to an interior - and not always in a tasteful way. We can all do with a bit of humour and bad taste in our lives. It keeps us human."
"People ask me to make something and I do - things that are purpose built, [produced in] small runs, designer collaborations. You'll see a lot more custom products [available] from us in the future. I love hearing from designers. I may not have the space or the money to buy what they are doing but I like to write about them. Maybe in the future there will be synergy."
"I travel and visit junk stores, garage and car-boot sales as well as auctions. I also have a few dealers around the world who look out for special things."
"I lean away from interiors where everything matches and it all looks perfect. It doesn't look like a human lives there. You shouldn't worry too much about something matching. It's all about how you mix it. Design is personal and fun, and your purchases should express that."
"I like the idea of refreshing [our look] in a couple of years and giving the shop a facelift. I like change. I would also love to continue building the online aspect [www.
eclectic-cool.com]
People can make one or two visits to the store and establish trust in our brand. Hopefully they'll trust my taste and then buy directly online."