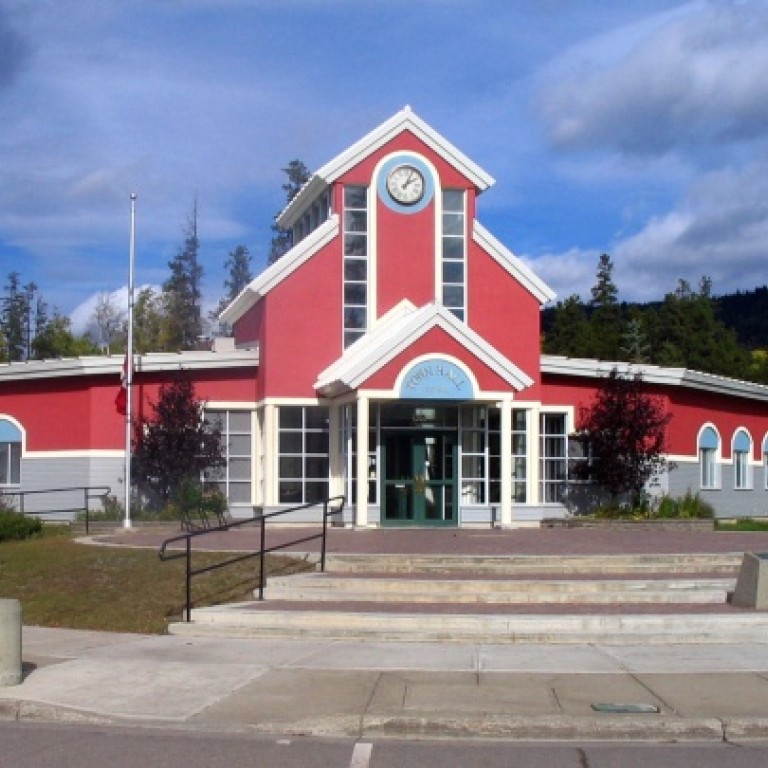 City scope: labour pains for newfound friends
In the tiny town of Tumbler Ridge, in north British Columbia's resource belt region, the swift departure of 16 Chinese workers earlier this year has left half-finished houses abandoned and an underground mine un-mined.
So taken with these new members of their community - who had arrived in the autumn - were the senior citizens of the town (population 3,000), that they had knitted scarves to keep them warm through the winter. But a relationship that began so promisingly unravelled quickly.
The workers - and the 184 others who were supposed to be joining them to live and work in Canada for the next five years - were to develop a C$300 million (HK$2.27 billion) coal-mining operation for Chinese resources company HD Mining. They were granted temporary foreign worker permits after the company told the Canadian government it could not find Canadian workers with the right qualifications.
The project was stymied, however, by fighting between the company and Canadian trade unions worried about the handing of jobs to temporary workers from China while their own members remain idle.
Now, the re-election this month of Premier Christy Clark's British Columbia Liberal Party - seen as more pro-business than the main opposition - could signal renewed politicking over the issue. Both the provincial and federal governments are in favour of the workers' return.
Meanwhile, Tumbler Ridge mayor, Darwin Wren - who has pointedly sided with the company - has noted the positive impact the workers had in his town. They are said to have participated in Memorial Day services for Canadian veterans and volunteered in the community. Local developer Triland, which had started building 92 homes for the miners, has had to lay off 80 workers. The homes are more than three-quarters complete.
Even the unions aren't happy. They weren't against the workers, they insist, but believed the company and federal government should have brought them in as skilled immigrants, giving them rights as citizens. HD, they say, was given too much power by the government and wielded it by sending workers home to spite their union opponents.
HD Mining chairman Yan Penggui, meanwhile, has blamed the unions for dragging the company into the Canadian courts to stop more workers from arriving.
"Our company is the victim of one of the most offensive assaults since Chinese foreign workers were denied rights and sent home after building Canada's railroads," said Yan, in a commentary for a local newspaper, casting minds back more than 150 years. His company, he said, was trying to create jobs in Canada but had become a pawn in a political game.
It's a game that has left neither side with anything to show for their efforts.