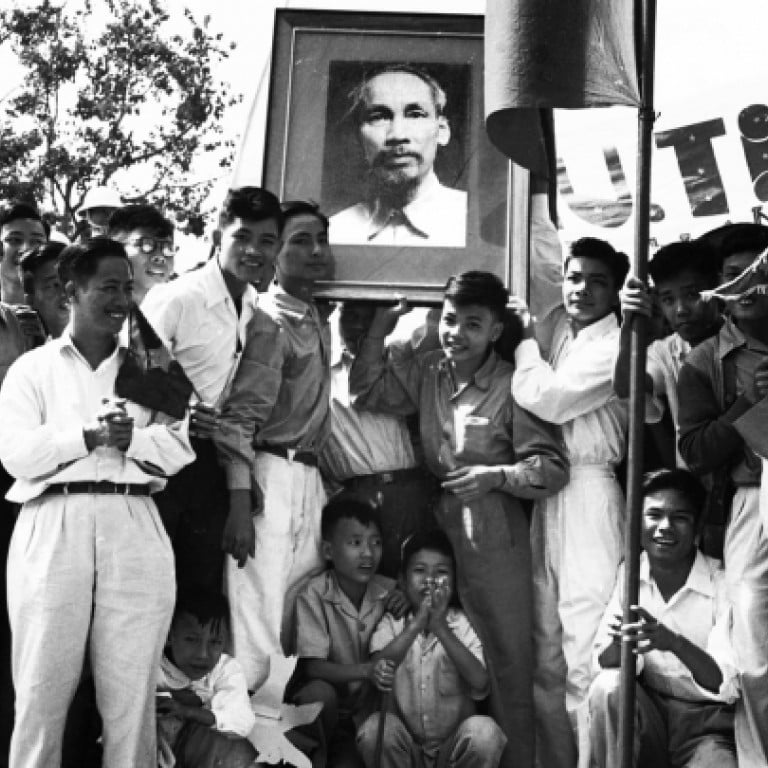 Then & now: in the name of the law
When Ho Chi Minh was threatened with deportation from Hong Kong in 1931, it was a local solicitor who came to his rescue, writes Jason Wordie
What happens when political dissidents seek refuge in a society that - for all its faults - regards "rule of law", "due process" and "presumption of innocence" as its core underlying principles? The recent diplomatic and media furore over American whistle-blower Edward Snowden is mirrored by the case, 80 years ago, of another fugitive who sought political sanctuary in Hong Kong. Snowden's possible fate, should he eventually be returned to his own government, and the manner of his departure from these shores, partially echo the story of the Vietnamese intellectual then known to the world as Nguyen Ai Quoc and later celebrated as Ho Chi Minh.
In 1931, Indochina's French authorities, aided by the Hong Kong Police Force's Special Branch, attempted to have Ho quietly deported. As with modern-day "extraordinary rendition", simply spiriting political dissidents away to guaranteed torture and almost certain death is not what civilised societies - or rather those that portray themselves to the rest of the world as moral exemplars - should do.
Frank Loseby, a local solicitor who had previously acted on behalf of exiled Vietnamese dissidents, was alerted to Ho's perilous situation in the middle of the night, and immediately sprung into action. Ho was kept in protective custody while the case was decided on.
Just as independent-minded as her husband, Rosa Loseby - who ran a dogs' home in Kowloon before the war - visited Ho every weekend with her young daughter, Patricia. Along with food and other necessities, she took him large bunches of flowers, which Ho particularly appreciated.
Deeply disgusted by the underhand manner in which the British and French authori-ties had attempted to collude to deal with Ho, Frank Loseby waived all fees and said publicly: "I will defend you [Ho] because of honour, not for money." The case proceeded throughout the summer and early autumn of 1931 and - with lengthy appeals made to England - spluttered on into 1933. Loseby convincingly argued that should his client be deported to Indochina, he would be summarily executed. Thus, deportation amounted to a guar-anteed death sentence. Eventu-ally, the Privy Council in London ruled that Ho should be deported from Hong Kong as an undesir-able, but specifically not in a French vessel, nor to a French destination port.
Sporadic contact was maintained between the Losebys and their friend after Ho's departure. When the Japanese invaded Hong Kong, the family spent the war years as internees at the Stanley camp. Frank Loseby resumed his practice after the war and, in 1953, Patricia became the first woman to be admitted to practise as a solicitor in Hong Kong. A keen sailor, she also became commodore of the Royal Hong Kong Yacht Club - the first female to hold that post.
In 1954, the Geneva Accords - which separated North and South Vietnam - were signed. In 1960, the Loseby family travelled to North Vietnam (via China) as honoured state guests. While there, they were personally entertained by President Ho Chi Minh each day and treated to every courtesy.
The Vietnamese have not forgotten Frank Loseby. In Hanoi, a separate room in the Ho Chi Minh Mausoleum contains the official gifts made by Ho to the family in 1960, which were returned to Vietnam after Patricia's death in 2001. A magnificently worked embroidery of the One Pillar Pagoda in Hanoi forms an important part of the display. Extensive storyboards, original documents and numerous photographs detail the vital contribution made to an independent Vietnam by a principled Hong Kong solicitor who insisted, against the odds, on the paramount importance of rule of law.
This article appeared in the South China Morning Post print edition as: In the name of the law