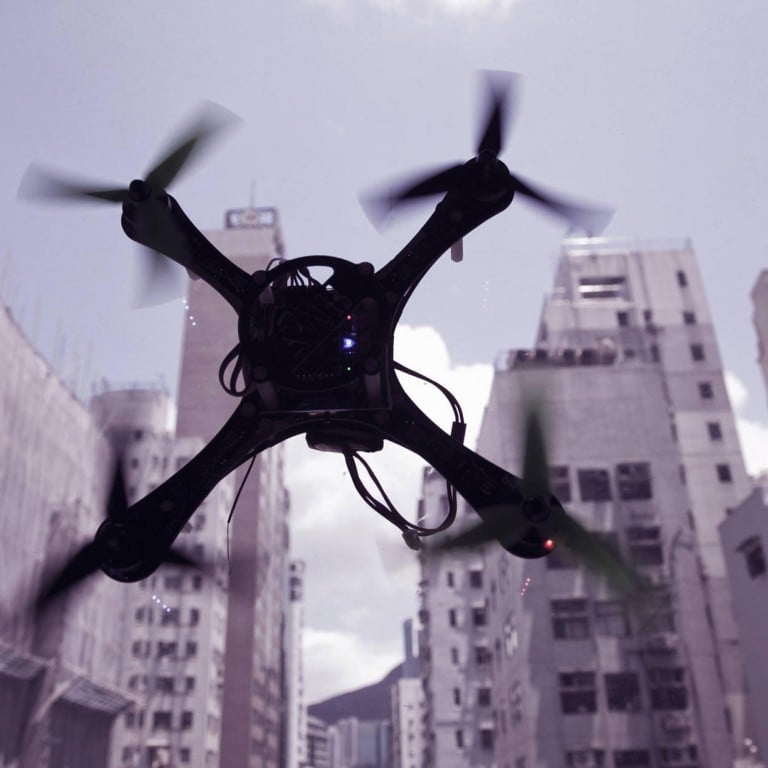 Something new: Watch out!
You have been observed. And, for a change, not by America's National Security Agency.
As NSA whistleblower Edward Snowden led the United States authorities on a merry dance through Hong Kong and onwards, two local digital artists, Kenny Wong Chi-chuen and Marco De Mutiis, were filling the city's skies, stairwells and car parks with swarms of quadcopters, which watched and recorded as the SAR went about its business.
Aiming to create an "eerie sense of surveillance" - helped by loudspeakers attached to the small craft emitting composed soundscapes - and provide a "solemn reminder of our crowded daily existence" (thanks for that!), the project won Wong and De Mutiis this year's Bloomberg Digital Arts Initiative award.
"We hope to inspire communities to re-explore unfamiliar places in the city they call home and to become more aware of their daily interactions with other people. We want to bring this technology to the masses and to inspire them to use it to make their voices heard and creativity seen," says Wong.
The quadcopters have now been called off, so you needn't worry about encountering a nosy squadron when next you climb the stairs in your building block, but a resulting exhibition - clunkily titled "][Liminal][" and presented by the Hong Kong Youth Arts Foundation - will begin this week at the K11 Art Mall, in Tsim Sha Tsui. The event will include large video projections and installations offering a copter-eye view of Hong Kong. Narrow corridors will be filled with images from, and sounds of, the miniature drones. Hovering quadcopters will detect and react to the crowd walking past, heightening the sense of surveillance and intrusion, and adding to an art project perfectly of its time.
Two educational apps - taking visitors behind the scenes of the project - will be available onsite from tablets, school tours will be offered and the artists will run workshops throughout the exhibition period.
This article appeared in the South China Morning Post print edition as: Watch out!