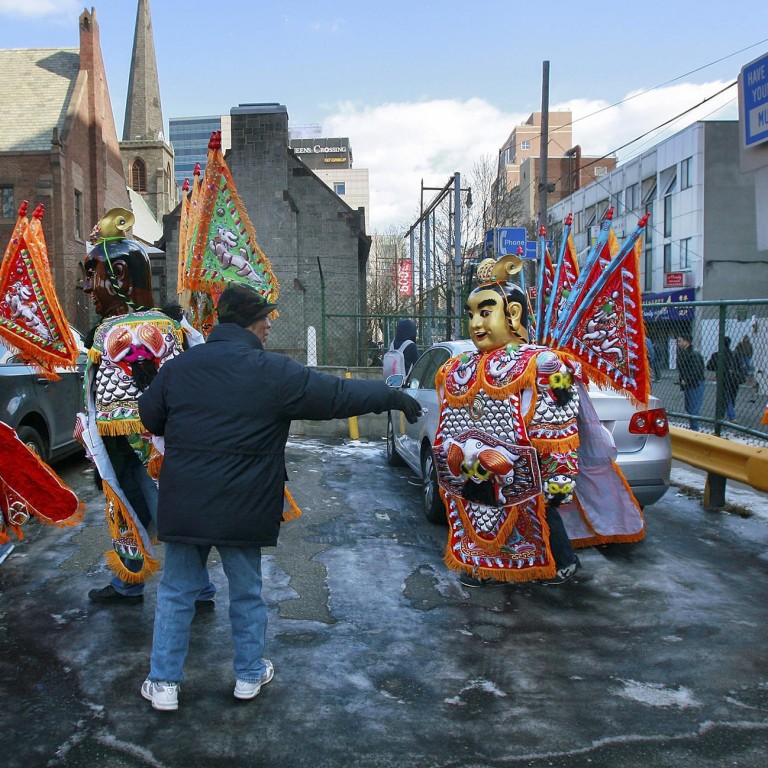 City scope: Chinatowns' identity crisis
Xiaoqing Rong in New York
When the latest census figures, published in the spring of 2011, showed that the population of New York's Chinatown had shrunk 7 per cent to 116,000, many were sceptical. Yes, it was the first time in living memory that such a drop had been recorded - but given that many immigrants live illegally in overcrowded basement apartments and are therefore unlikely to bother filling out census forms, it was widely assumed the numbers were wide of the mark.
Other studies since, however, indicate the trend may be genuine. The latest, a report released last month by the Asian American Legal Defence and Education Fund, called "Chinatown Then and Now", suggests the neighbourhood's populace is failing to regenerate. It found, for example, that between 2000 and 2010, the percentage of residents aged below 17 dropped to 6 per cent from 15 per cent.
It also found that in all three major Chinatowns on the East Coast (the other two are in Boston and Philadelphia), Asians no longer made up a majority of residents. White populations in particular increased significantly, in all three, in the decade leading up to 2010. In Manhattan's Chinatown, whites now make up 20 per cent; in Philadelphia's it's 29 per cent and in Boston's it's 41 per cent.
The fund identified gentrification as being responsible. In New York, between 2006 and 2010, the average home value in Chinatown was US$684,388, compared with US$504,500 city-wide, while among the neighbourhood's 2,274 ground-floor businesses, a significant 12 per cent were classified as "high-end".
But the notion that this is all to do with encroachment by rich white folks may not be the whole story. Manhattan's Chinatown was recently designated a Business Improvement District (BID), which equates to government sponsorship for community development. BID officials say dilapidated buildings and stinky gutters have driven away younger Chinese and have pledged to make the area more welcoming, with outdoor cafes and street lights.
It is unclear where the traditional Chinatowns will go from here - but they may well be usurped by newer ones, away from central areas. In New York, Chinese pushing out from Manhattan have helped lower-cost neighborhoods thrive - namely Sunset Park in Brooklyn and Flushing in Queens.
During his ultimately doomed campaign to become New York City's comptroller in the summer, Manhattan borough president Scott Stringer stated there were now five Chinatowns in the city and that, if elected, his goal would be to make sure they all got their fair share of resources.
But even five may be a con-servative count. Based on a 2011 report by housing group Asian Americans for Equality, which listed the New York neighbourhoods where Asians make up more than 25 per cent of the population, there could be as many as nine.
Of course, whether these areas can all legitimately be called Chinatowns is dubious, but one thing is for sure: the sight of skateboarders and half-naked sunbathers rubbing shoulders with tai chi practitioners and Cantonese singers has become a city-wide reality.
This article appeared in the South China Morning Post print edition as: Neighbourhood dodge