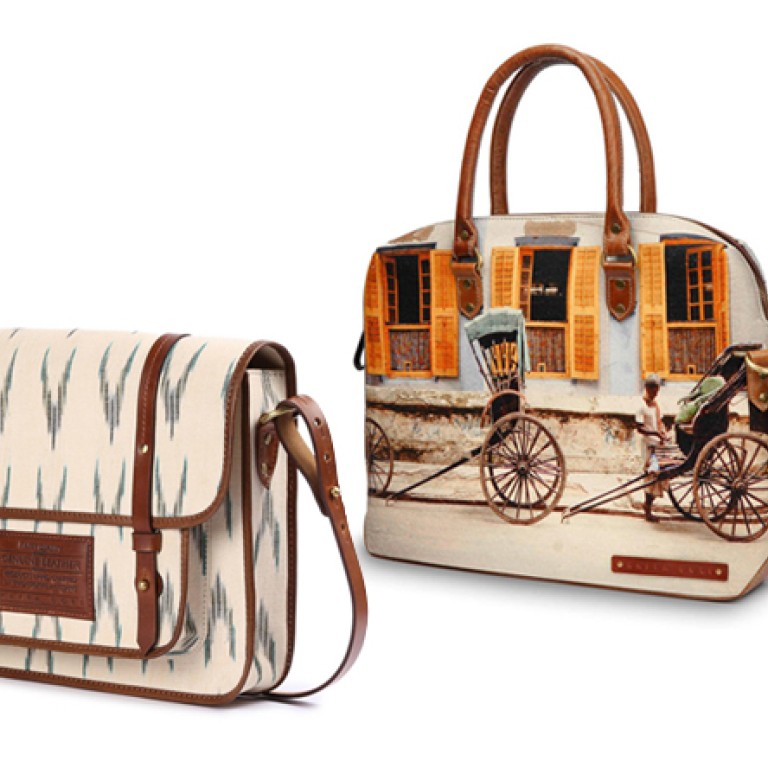 Behind the label: Nappa Dori
A graduate of India's National Institute of Fashion Technology in his native Delhi, Gautam Sinha's first taste of product design was creating Christmas ornaments for an export house. That job, which lasted two years, planted the seeds of what has blossomed into Nappa Dori, Sinha's handcrafted leather bags and accessories label, which he launched in December 2010.
"Designing [Christmas ornaments] was fun but you always needed to change your design to suit clients' needs," says Sinha, 33, a finalist in the British Council's 2011 Young Fashion Entrepreneur Awards. "In the end, you were creating something that was not truly a reflection of what you intended to do, which bothered me. Hence, I always dreamt of starting my own label."
Initially available only from a small store tucked away in Delhi's quaint Hauz Khas Village shopping district, Nappa Dori made the leap online in October last year to cater to a growing international clientele.
in an age of mass production and accessible luxury, it's refreshing to see fine, monogram-free products from a fledgling label. Nappa Dori bags and accessories are hand cut and stitched together by master craftsmen using age-old techniques; a trunk takes almost 72 working hours to make and a laptop bag could take a complete day, says Sinha. "Some of the smaller items are the hardest to make, especially the ones which are made of harness leather."
the laptop bag (above right; US$217), adorned with vintage photos that capture something of the essence of Indian heritage, mysticism and nostalgia - think Paul Smith with a subcontinental touch - is the brand's signature piece, says Sinha. We also love the Ikat satchel bag (above left; US$210), which sports a classic silhouette, handwoven fabric and vegetable-dyed leather. And though they may not be as convenient as wheeled luggage, we just can't resist the trunks (US$302 to US$418), which make us feel like we're travelling back in time.