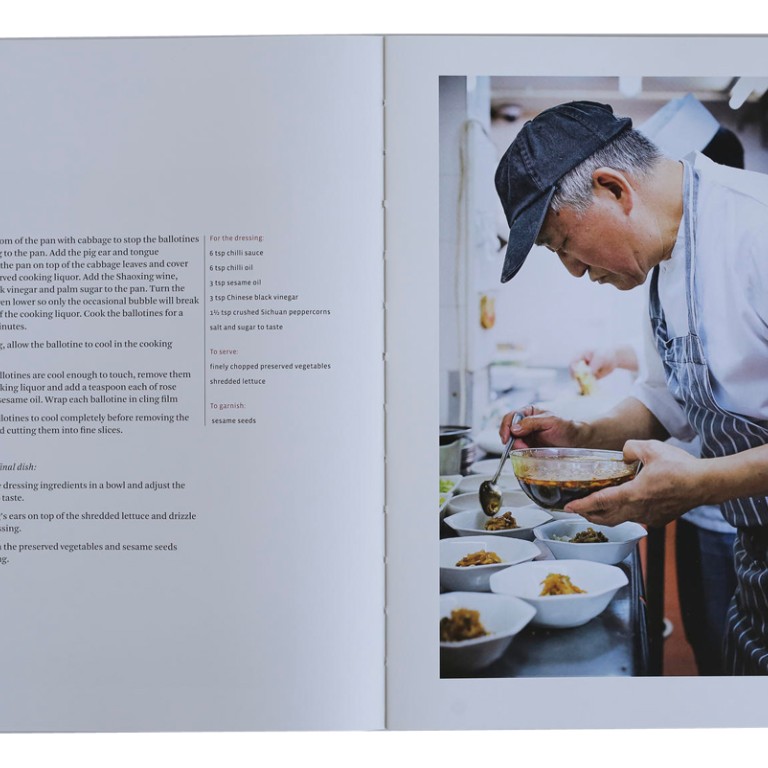 Book: Hunan - A Lifetime of Secrets from Mr Peng's Chinese Kitchen

With Qin Xie
It's important to know that the book Hunan is named after a Chinese restaurant in London that has a Taiwanese chef and owner, so don't buy it if you're looking for fiery dishes from that mainland province. Lots of other cuisines are also represented here, including Sichuan, Cantonese and Hakka.
The Peng (Y.S.) of the title opened Hunan in 1982, back in the days when Chinese food in Britain was synonymous with Cantonese fare, and probably not very good renditions at that. Despite initial resistance by customers who wanted to eat what was familiar - and what they had actually ordered (Peng would often ignore their request, and serve what he wanted them to eat) - diners gradually began to trust the chef.
Hunan now has a no-menu policy, with the chef serving up his choice of dishes after consulting with the diners on their dietary restrictions.
The book introduces ingredients, including the trio of aromatics - ginger, spring onion and garlic - used in (as far as I know) all Chinese regional cuisines, as well as others such as chillies, Sichuan peppercorns, rice wine and sesame seeds, all of which are easily available in Hong Kong
The recipes are varied - some are familiar, others are not. In the former category are slow-cooked pork with mei cai (salted mustard green, known in Cantonese as ); red oil beef; stuffed chicken wings; stir-fried minced pork with aubergine; beef and dried orange peel stir-fry; pig's blood and intestines; prawn toast with sweet and sour sauce; and steamed sea bass with ginger and spring onion.
The book's more unusual dishes include cuttlefish with lamb's kidney in suan cai (pickled mustard green); duck and spinach parcels; chicken in pineapple and bitter melon sauce; pig's trotters stuffed with pak choi; ox tongue with marmalade; red intestines with spinach; and skate wing with spinach and baby olives.