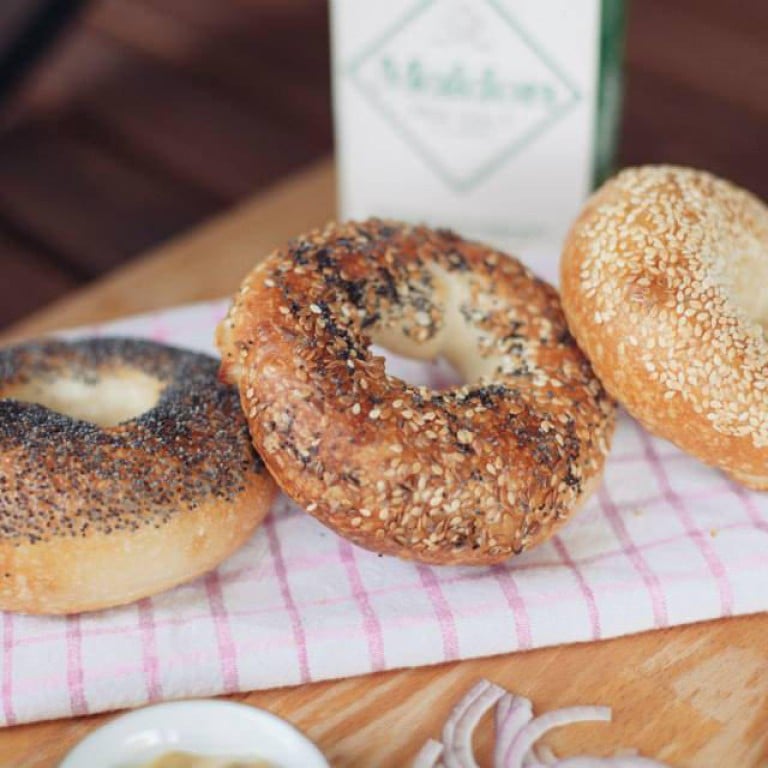 Something new: hole foods
In Hong Kong - a city where eclairs are flown in from France and sashimi arrives daily from Tokyo - a proper bagel is hard to find. Circular products purporting to be the traditional Jewish staple are generally little more than a bread roll with a hole. As bagel buffs will know, if it's not boiled it's not a bagel.
But now two pioneers have burst onto Hong Kong's baked-goods scene, kicking off a "bagelution".
Rebecca Schrage, who hails from Hong Kong and New York, is determined to fill the hole in the SAR's bread market. Schrage's grandfather ran a Jewish deli in New York in the 1950s and 60s, and using her family's secret recipe, she has founded Schragels, which delivers hand-rolled, kettle-boiled, stone-baked bagels to the masses.
Hot on her heels is Hongkonger Jim Cornford, whose inspiration was slightly less kosher. Cornford was breakfasting in Bali, Indonesia, when he found himself noshing on such a fine bagel he decided to bring the ring of breaded bliss back home. And, thus, Bagoes was born.
Both businesses deliver packages of 12 or more bagels to homes and offices, with toppings including sesame seed, poppy seed and onion while fillings include pastrami and the awesome New York-style "bagel and lox" experience (salmon, capers and red onion).
Schragels offers a couple of more interesting bagel adornments - or "schmears" - such as honey pecan cream cheese (for the sweet toothed) and hummus (if you're trying to be healthy).
This article appeared in the South China Morning Post print edition as: Hole foods