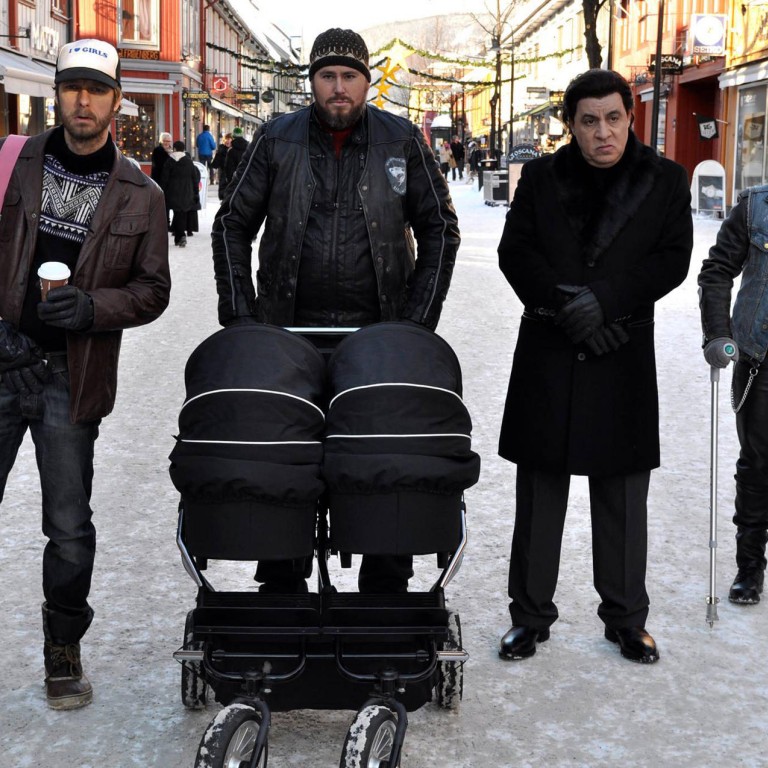 Family friendly heroics and adorably quirky Norway
If you could have a superpower, which one would you choose? Invisibility? The ability to fly or read minds? Or perhaps superhuman strength?
Personally, I'd shun the stress involved in saving the world and go for one of the more ineffectual powers, such as that of the superhero Moist, who has the ability to make things uncomfortably damp. Or Rainbow Girl, who can harness the entire emotional spectrum, giving her the ability to throw wild, unpredictable mood swings. Captain Hindsight has possibly the most annoying talent of this odd lot (he tells you what you just did wrong) while Dogwelder … well, he welds dead dogs to people. No, he really does. So that would be, er … handy.
These ridiculously useless superheroes, all taken from genuine comic books - sorry, "graphic novels" (best not to offend the nerds) - make DC Comics' character The Flash seem rather special.
(TVB Pearl, tomorrow at 10.35pm) is a spin-off of television show and tells the story of Barry Allen (Grant Gustin; ), a young forensic investigator who witnesses his mother's murder and the wrongful conviction of his father for the crime. While mourning his loss, Allen gets caught up in a radiation storm, created by a particle accelerator exploding, and is struck by lightning, which sends him into a coma. Nine months later, he wakes up to discover he can move at extraordinary speed.
The storm also created other "metahumans", but these ne'er-do-wells are putting their powers to criminal use. Allen chooses the path of righteous heroism and sets out to protect the city from the new superbaddies while vowing to discover who really killed his mother.
Now I'll admit this genre usually bores the pants off me - in fact, the only superheroes I've ever had time for are the Dark Knight and Ren & Stimpy's Powdered Toast Man (in case you were wondering, powdered toast doesn't taste right unless Powdered Toast Man farts on it) - so it was all the more surprising to find so enjoyable. It's a simple, family friendly fantasy adventure but it gleefully plays to its classic comic-book charms: likeable characters; a well-paced script that goes easy on the pathos; and plenty of action. Sure, it's silly and cheesy, but it's a bolt of light in these often dark times.
While not quite as rapid as Allen's legs of fury, the plotline of fish-out-of-water mob drama (FX, Thursday at 10pm) could never be described as plodding. The darkly comic tale of former New York wise guy Frank "The Fixer" Tagliano (above, second from right; Steven Van Zandt; ) adjusting to life in Norway under the United States Federal Witness Protection Programme positively zipped past in the first two seasons of the show.
The second season ended with an accidental death. The magnificently freakish welfare worker Jan fled to Iraq and Frank, now known as Giovanni "Johnny" Henriksen, returned to his old ways.
The way this blackest of comedies conveys the adorable quirkiness of Norway and the culture clashes experienced by its American newcomer never fails to raise a smile.
Despite its beautifully tranquil setting, season three begins in typical, blood-soaked fashion. After encountering a Brazilian internet bride-to-be, an abused cheerleader, a mystical tiger, a drug deal gone wrong and a one-armed woman, our loveable rogue is shot and left bleeding in the street - and that's all within the first 20 minutes. At some point, singer Bruce Springsteen will be added to the cast.
Ahh, . Who knew there could be more to Norway than frolicking in fjords?