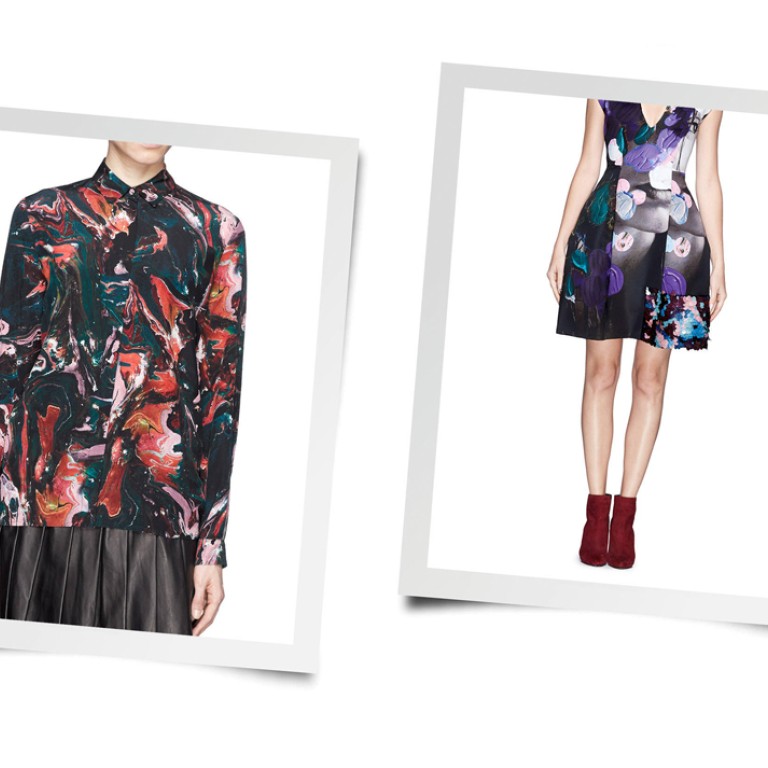 MSGM survives downturn to become master of the offbeat
Who started it? Italian designer Massimo Giorgetti founded MSGM in partnership with the Paolini Group in 2008, at the start of the economic downturn. Despite the hard times, his bold mish-mash of abstract prints, vivid colours and cool, modern shapes attracted a loyal following of cool fangirls. A qualified accountant with stints at fashion boutiques and showrooms under his belt, Giorgetti had the backroom knowledge lacking in many young designers.
Why we love it: The brand has been a proponent of this artsy-yeteffortless cool for some time. Whether it's abstract florals, stripes or funky geometric prints, the label's eye-catching, quirky patterns are its signature. Pair those prints with versatile sweatshirts, boxy collared shirts, easy-to-wear skirts and dresses and stylish pantsuits and you have a fresh line that taps into the fashion zeitgeist.
What we'd pick:
the marble-print crepe de chine silk shirt (about left; HK$4,490), with dark green and tonal red swirls, is the most fashion-forward nod to Christmas we can find. For an unconventional cocktail dress, see the feminine satin outfit (above right; HK$8,970) featuring a painterly print and textured, multicoloured sequins along one side of the hem. We are also digging the metallic blue chunky heels (left; HK$5,300), with outsized tassel for a glamorous overhaul.
Where can you get it? MSGM is available at Lane Crawford, IFC Mall, Central, tel: 2118 3388.