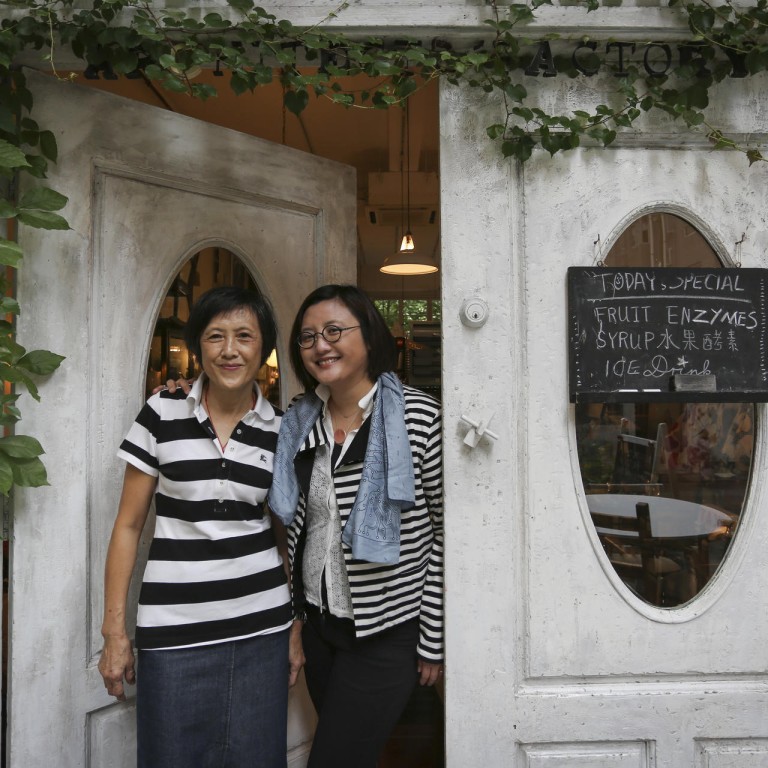 Mum factor makes Wan Chai vintage shop Architectz' Factory special
Xiamen-born architect Tan Lam's vintage store and café, in Wan Chai, is full of charming curiosities, writes Anji Connell
"Creativity has always been in my blood. I loved art and science, and so architecture seemed the perfect career for me."
"I work for Australian company Woods Bagot, which is an international design and consulting firm. I'm involved mostly in commercial projects. My focus was primarily on transport, such as train stations and airports, but in recent years it has been mostly office buildings and shopping malls in China."
"I've been a collector for a long time, a hobby inherited from my grandfather. I started by collecting candy wrappers as a child [Tan was educated in Perth and Sydney]. Plus I have always felt Hong Kong lacked the small, interesting design shops you typically find in London, Sydney and elsewhere in the world."
"No. Initially I gave up work to run the shop but the first year's profit wasn't enough to support my expenses, so I went back to work and now my mum runs it."
"My collection is from the late-90s industrial period. I love that period, when products were appreciated for their practicality, not just their beauty. I'm interested in the history behind day-to-day items and the story of how normal people live. We also have new items that hold a special meaning, things that are beautifully crafted, such as a tiny wooden apple from Aomori, in Japan, home of the Fuji apple."
"When people come through the door, they say, 'Where am I? What is this place?' My mum [Chan was an athlete who held the Chinese national long jump record in 1966] is the centre of the shop and loves making people feel relaxed, explaining the items to them and sharing the stories behind them. She also crochets items for the shop, serves food and drinks and makes a delicious enzyme drink from fermented fruit that aids digestion."
"Mostly Berlin, London and Tokyo. I studied the history and literature of Japan and I identify with Japanese family and personal values, and that culture's appreciation of old things. I've visited Japan at least 20 times. I love their attitude to design: it's pure, serious and respectful."
"No, I've sold a lot of memories but I have so many, I can share. I love to share."
This article appeared in the South China Morning Post print edition as: Architectz' Factory