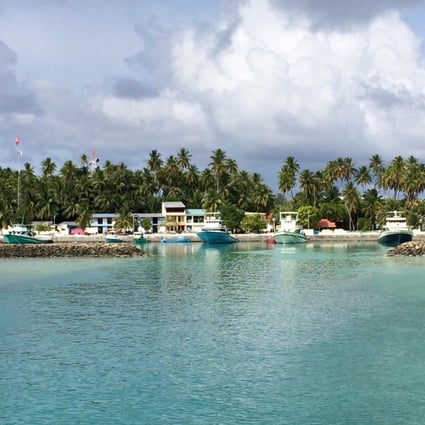 Kuda Huvadhoo island, Dhaalu Atoll, in the Maldives. Photos: Florence de Changy
Could plane spotted by Maldivian islanders really have been MH370?
On March 8, 2014, the day Malaysian Airlines flight MH370 disappeared, the inhabitants of a tiny Maldivian island claim to have spotted a noisy, low-flying jet. Florence de Changy visits Kuda Huvadhoo to get to the bottom of the mystery.
Kuda Huvadhoo island, Dhaalu Atoll, in the Maldives. Photos: Florence de Changy