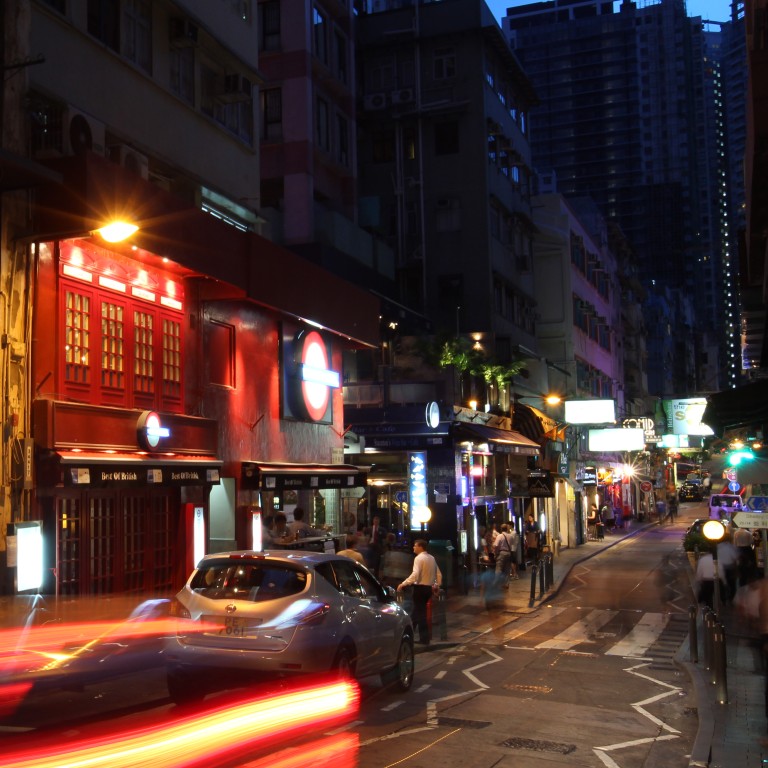 Opinion
Then & Now
by Jason Wordie
Then & Now
by Jason Wordie
Big Lychee vs Big Apple: is Hong Kong really an Asian New York?
Hong Kong may share a few characteristics with New York, but the resemblance has been exaggerated, writes Jason Wordie
Probably the most repeated Hong Kong cliché is that this city is – in every respect – the Asian New York.
Superficial similarities between the two cities are obvious: both are major financial hubs, with skyscraper skylines, densely crowded streets, an unabashed money-worshipping culture and abundant "buzz".
Yet this self-conscious comparative state neglects to highlight the most obvious dissimilarity: New York is New York while parts of Hong Kong merely pretend to be.
Deliberately New York(ish) flavours abound. Manhattan This and Manhattan That are popular labels for residential and commercial buildings, while other names trade on the perceived glamour of certain New York areas – Upper East, Gramercy, Tribeca, SoHo and the rest.
Illegally converted factory buildings in decayed former industrial areas such as Wong Chuk Hang are pretentiously rebranded as "New York-style lofts", with a "funky, East Village" vibe. New York-style delis and Italian- American themed restaurants cater to people who – if they were honest – would rather not be on the southern coast of China.
Being unable to embrace – or, at least, accept – who, what and where one is in the world is profoundly sad. But when did explicit comparisons between the two cities start?
Hong Kong-New York analogies were completely unheard of before the late 1940s.
Until the Pacific war supervened, the colony was, as W.H. Auden perceptively wrote in his 1938 poem Hong Kong "a late Victorian hill", and in every respect – architecturally, in particular – this observation was true.
Culturally, a solid – some would say stolid – British colonial veneer was laid over an overwhelmingly Cantonese society. Little genuine social contact existed across racial, ethnic and class barriers.
Hong Kong took its first definitive architectural step towards the future wave of New York mimicry with the Hongkong and Shanghai Banking Corporation's Central headquarters, construction of which began in 1934 (it was pulled down to make way for the current building, completed in 1985). This then state-of-the-art, air-conditioned, modernist landmark evoked comparison with similar streamlined buildings constructed in the United States during this period.
Until then Shanghai, with its Americanised popular culture and sophisticated inhabitants, had been New York's closest East Asian rival. Highly Westernised and often American educated (many actually preferred to speak English among themselves), the Shanghainese elite lived above and beyond their country's cultural mainstream.
The stark contrast between prewar Hong Kong and Shanghai was remarked upon by various cosmopolitan authors, such as Emily Hahn, who lived in both cities and wrote for The New Yorker for almost 70 years.
In the late 40s, as the Nationalist administration crumbled before the Communist advance, hordes of Shanghainese decamped to Hong Kong. Many stayed in the colony only long enough to regroup, before moving to the US (where many had conveniently stashed liquid assets over the years) or elsewhere.
Shanghainese flight capital during those years (much like contemporary "hot money" surges from China) had a distorting effect on Hong Kong society.
The resultant changes marked the beginning – culturally, economically and architecturally – of Hong Kong's now widespread "New York of the East" label.
For more on Hong Kong history and heritage, go to scmp.com/topics/old-hong-kong