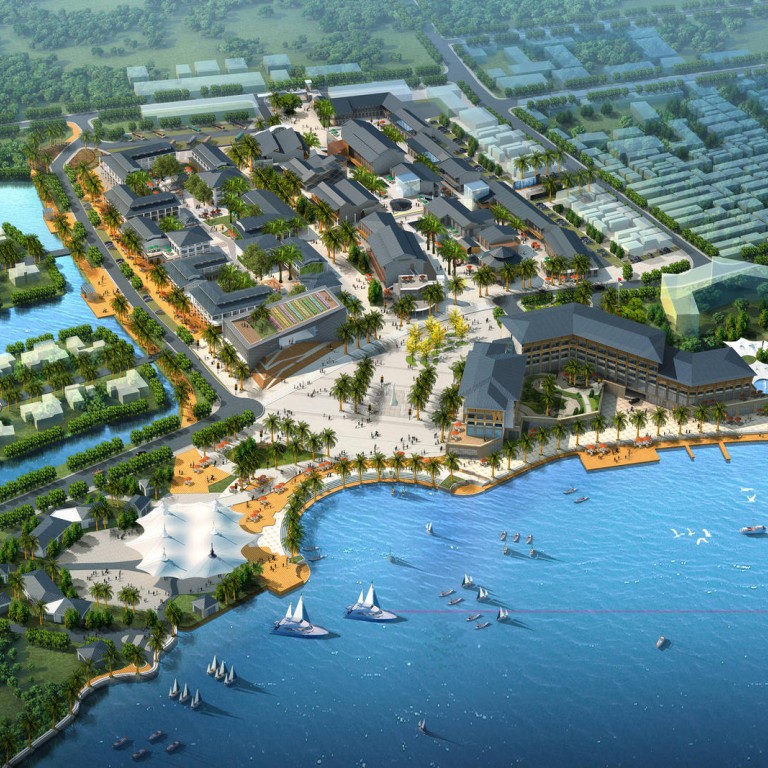 Opinion
Travellers' Checks
by Adam Nebbs
Travellers' Checks
by Adam Nebbs
Travel: glamping at Pattaya's Wonderfruit festival; Banyan Tree opens Dhawa for millennials
Banyan Tree has become the latest international hotel company to hop aboard the millennial bandwagon (make that brandwagon) with the launch of the Dhawa hotel brand. Following Marriott's Moxy, Canopy by Hilton, Best Western's Vib and Hyatt Centric, Banyan Tree is aiming to lure "design-savvy travellers who seek distinctive experiences" with "imaginative design, absolute comfort and seamless technology". Trendy trademark nomenclature includes "cocoons" and "pods" instead of rooms and bathrooms, a "nest" communal area on each floor and a "void" in the lobby containing pods (a different sort) for relaxing. The first Dhawa hotel (above) is scheduled to open in the city of Boao, on Hainan Island, in March, and will be joined in July by Dhawa Cayo Las Brujas, in Cuba. More Dhawa properties are planned for China and Thailand.
Published this month, , by Eric Zuelow, might at first glance appear rather too academic for a relaxing holiday read (the notes section begins on page 185 of almost 300 in total), but it is a very readable account of how tourism has developed since The Grand Tour of the 18th century. It looks at movers and shakers in the tourism sector - from Thomas Cook and George Pullman to Billy Butlin, Freddie Laker and even Adolf Hitler - and at how the industry has shaped globalisation and the modern world. Covering similar ground, Lynne Withey's excellent is a more easily digestible look at the history of tourism, but only up to 1915. Published back in 1997, it's available only in hardcover and is out of print, but used copies can be found for next to nothing at
amazon.com
, where you can also find .
With a pleasant and unusual waterfront location on Tokyo Bay, and great views of Rainbow Bridge, the Hotel Nikko Tokyo was an interesting place to stay, but like many domestic hotels in the Japanese capital, none too foreigner-friendly. Last month, however, the property (which is only 20 minutes' drive from Haneda Airport) was rebranded and it looks to be offering better service and facilities as the Hilton Tokyo Odaiba (below). If you don't mind staying a little way away from the more popular tourist areas, check out the hotel and its opening rates at
www.hiltonodaiba.com
.
Glastonbury meets Khao San Road at Wonderfruit, a hip-and-happening four-day cross-cultural arts and music festival near Pattaya, in Thailand. Featuring many international musicians and performance artists, and taking place from December 17 to 20, it's also billed as an eco- and family-friendly event. There's a dedicated kids' area with professional nanny service, where parents can leave their offspring while, as the organisers put it, they "explore the delights of the field". Accommodation is offered in the form of "glamping", with three types of four-person tents on offer, including bell tents, with fans or air-conditioning, and the rather more comfortable Safari Tents (below). A four-day adult pass costs 5,500 baht (HK$1,195) while tents range in price from 20,000 to 40,000 baht. Family passes are available for 14,300 baht. For an introductory video and easy online booking, visit
www.wonderfruitfestival.com
.
As the name somehow suggests, Shanghai's Magnificent International Hotel is, according to most online reviews, one to avoid, but there are plenty of better value offerings with Westminster Travel's latest two-night Shanghai package. Among them is the Pentahotel Shanghai (below), which is available from HK$1,740. Further upmarket, Hyatt on the Bund (note: it is not on the actual Bund) is offered from HK$2,620, with the top of the price list occupied by The Peninsula (from HK$3,890) and the Park Hyatt (from HK$4,010). These rates, which include flights with Dragonair, will be available until the end of this month. For more hotels and further details, go to
www.westminstertravel.com
.
This article appeared in the South China Morning Post print edition as: TRAVELLERS' CHECKS