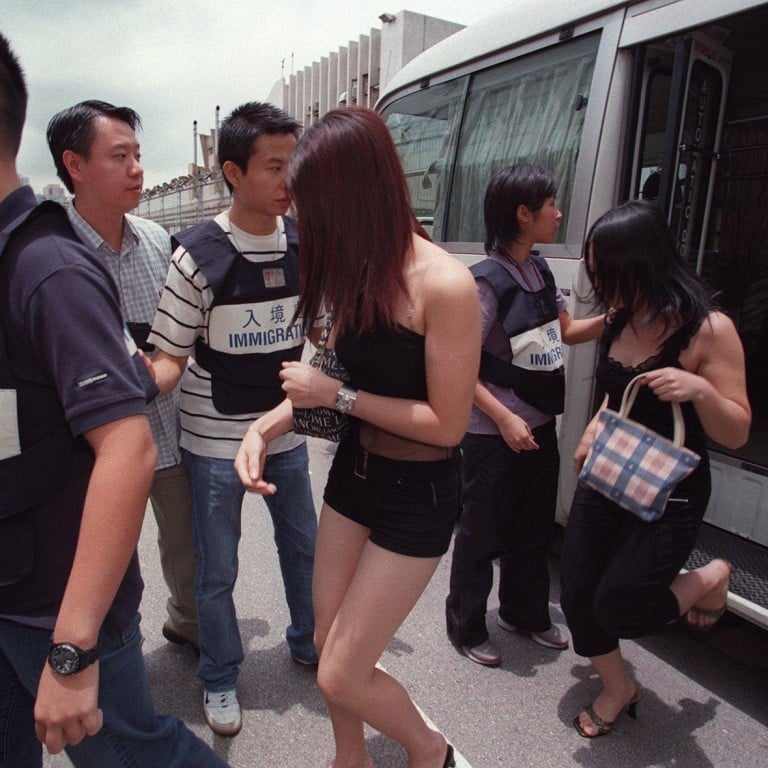 Opinion
Then & Now
by Jason Wordie
Then & Now
by Jason Wordie
Human trafficking in Hong Kong: hidden in plain sight
Slavery may have been outlawed in the 19th century but it still exists openly in Hong Kong to this day, writes Jason Wordie.
Hong Kong has had a lengthy – and mostly honorable – involvement with human trafficking issues. The Letters Patent and Royal Instructions, the British charter that created the original Hong Kong government in 1843, specified that Chinese customary practices were to be protected in the new colony wherever possible with the stated exception of slavery and torture.
Human trafficking was commonplace from the mid-19th century onwards. The regional epicentre for this trade, which extended from Southeast Asia to Peru, was Macau. Smaller and more vulnerable to influence from its massive neighbour than Hong Kong, and burdened – much like today – with a weak administration and a more corrupt legal system, Macau saw many thousands of poverty-stricken Chinese trapped, tricked and exported into conditions of virtual slavery.
Hong Kong's colonial authorities, in tandem with global British policy, did whatever they could to help stop human trafficking, including having the Royal Navy capture slave ships. The Po Leung Kuk, established here in 1878, initially regulated the emigration of women and children, and ensured that those who departed China through Hong Kong, for new lives abroad, were leaving of their own free will. By the 1930s, the Kuk's role had evolved into the protection of euphemistically named mui tsai ("little sisters"), or underage bondservants.
Sadly, much has changed.
Obvious victims of Hong Kong's current human trafficking epidemic are the growing legions of terribly disabled mainlanders who "work" here as beggars.
Putonghua-speaking upperbody double amputees, with begging bowls and scrawled placards detailing their sad personal stories, have proliferated in recent years. Hidden in plain sight, these unfortunates can be seen all over Hong Kong, whatever the weather, every day of the year.
Physical limitations dictate that these individuals are unable to travel to Hong Kong independently. So someone brings them here from the mainland, sets them down to beg and then collects them – and, presumably, a percentage of their takings – at the end of each day.
By chance, I saw the same pitifully crippled man begging, in the course of a single week, in various locations in Causeway Bay, Tsuen Wan, Kwun Tong and Sham Shui Po. Some level of third-party coordination was obviously at play – he simply could not have moved that far without help.
People in positions of authority within the police, urban services and immigration, to name but three allegedly "responsible" government departments, must have seen him, too – and many others besides. Yet, for reasons linked to Hong Kong's paralysing political dysfunction, and the steady erosion of what still passes for rule of law, they chose not to notice. Let's face it squarely – some local officials are probably being "compensated", in some form or another, to look the other way.
Few other reasonable explanations exist for such serial inaction.
Likewise, legions of mainland prostitutes form a highly visible yet officially clandestine workforce in certain parts of Hong Kong. Many of these women, according to informed sources within the sex-worker sorority, have been trafficked.
Sadly, none of these developments are surprising; while the increasingly sluggish cats meant to patrol this society have been otherwise "Occupied" over the past couple of years, Hong Kong's loathsome gutter rats have proliferated and now shamelessly run riot. Serious effort to combat visible human trafficking will only occur when someone – anyone – eventually takes charge here.
For more on Hong Kong history and heritage, go to scmp.com/topics/old-hong-kong