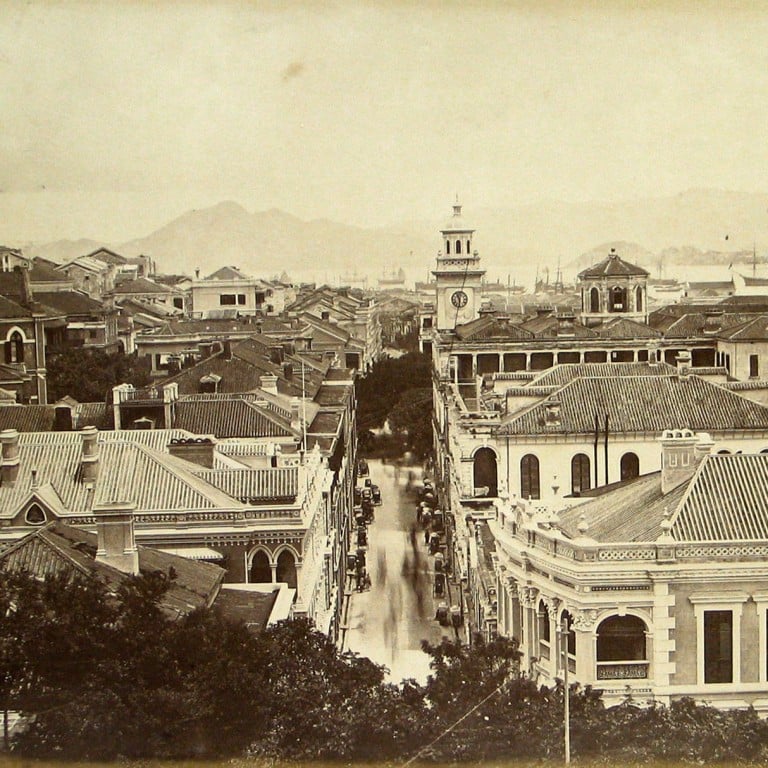 Opinion
Then & Now
by Jason Wordie
Then & Now
by Jason Wordie
Little tricks Hong Kong's wealthy use to keep dim-witted offspring busy
Wealthy parents are often more than happy to help turn their less-than-stellar offspring's hobby into an unprofitable reality, writes Jason Wordie
From the 19th century onwards, "trailing spouses" have made their own way in Hong Kong, opening businesses and forging existences quite separate from their husband's work role.
Among Hong Kong's earliest such enterprises was a millinery and haberdashery shop set up on Queen's Road Central in the early 1850s by Harriet Duddell, in premises let to her by her husband, Frederick, who, with his brother George, was in business in Hong Kong. Harriet never left the China coast; she died in 1857, and was buried in the Old Protestant Cemetery, in Macau. Duddell Street, in Central, is named after the family.
Not all "hobby" businesses are intended to turn a profit – or are operated by trailing spouses. Have you ever wondered just how – in times of catastrophically spiralling rents – various small "businesses" found across Hong Kong can possibly make any money? From Kennedy Town to Tai Hang, examples abound of chic patisseries selling "artisanal" this or "hand-made" that, or tiny boutiques lightly stocked with virtually one-of-a-kind homewares or garments.
Merely to cover the rent, these "businesses" would need to be six deep in customers, 48 hours a day. Most of the time, they're clearly not – so what's the real story behind them? The answer is simple; these enterprises are not money-spinners.
Historically, Hong Kong has produced plenty of wealthy families with the occasional dimwitted offspring. No successful businessman in their right mind would allow these family members anywhere near their key business boardrooms.
Nevertheless, something must be found to occupy their time, lest shame-causing mischief become the bedfellow of idle hands and vacant minds. But what?
Imagine this far-from-unique scenario. The less-than-stellar scion of a wealthy family, having cost a small fortune for an international school here, a brandname university education overseas, and years at private tuition colleges to ensure at least passing grades, returns to Hong Kong on graduation. Along with a "degree" and a new passport, she wants something creative and funky to do, and hits upon a cute idea.
"Daddy, Daddy," exclaims little Miranda, now grown into a young woman with plenty of time on her hands and, despite years of expensive resources expended, still nothing much between her ears, "I wanna bake brownies and cupcakes!" Daddy breathes an audible sigh of relief; a bakery, after all, will probably be cheaper than subsidising consumption-fuelled idleness. And, anyway, no one else would employ her – even his golfing friends would swiftly make their excuses. Hopefully, though, this "enterprise" will keep his little girl enthusiastic and occupied until an early marriage and some children claim her attentions. And his company accountant will arrange matters so efficiently that however successful (or otherwise) Miranda's "business" ends up being, at the very least, it will cost him nothing.
Ultimately, all this is done for status reasons. At the upper socioeconomic reaches of Hong Kong's small-pond, spiteful society, a wealthy family's duffers need to be managed in ways that can be plausibly explained to others. Much like keeping the mentally and physically disabled out of public sight, or forcibly marrying off the gay ones and somehow ensuring that a grandchild or two is procured from those tragic, so-called unions, it's just the way things are done here.
No one is seriously fooled, of course. But "face" – the ultimate aim of the whole exercise – is maintained.
For more on Hong Kong history and heritage, go to scmp.com/topics/old-hong-kong