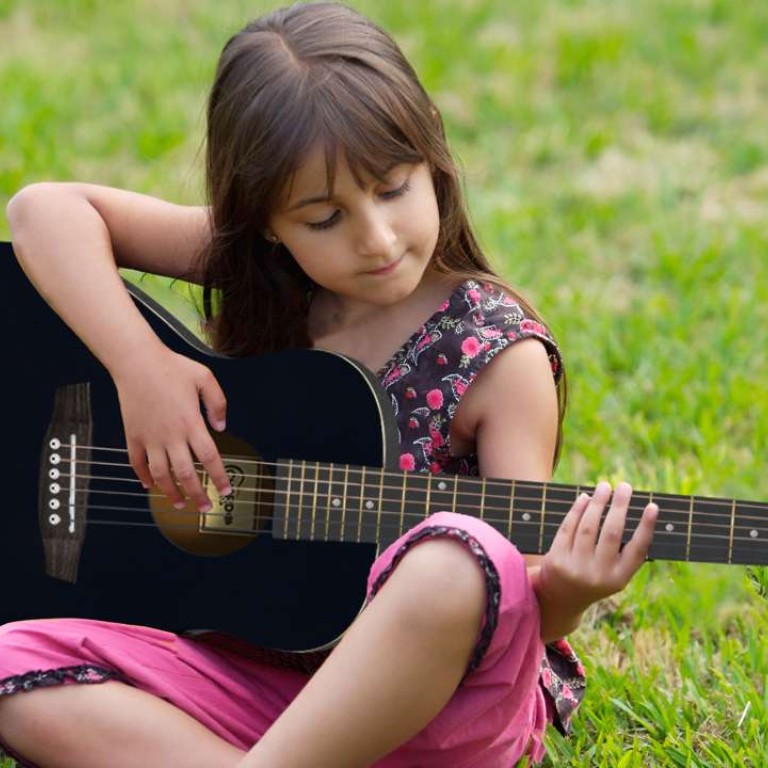 Guitar lessons made fun by Chord Hero
Low-cost acoustic guitar and app package 'gamifies' the learning process
Who hasn't dreamt of being an axe-wielding rock star?
Learning to play guitar, though, can be hard; so much so, venerable guitar maker Fender reports that nine out of 10 beginners abandon the instrument within a year.
That could all change with the launch of Chord Hero, which pairs a low-cost acoustic guitar with a mobile app to "gamify" the process.
The system is the brainchild of Hong Kong tech entrepreneur Yat Siu – who is a director of the Asian Youth Orchestra and studied music at the Konservatorium Wien, in Vienna, Austria.
"Seeing my children progress through traditional music lessons reminded me of my own frustrations when learning music," he says. "There is not enough fun and creativity in music learning, the emphasis all too often is on theoretical rather than practical applications. We teach music as if we expect every student to become a professional performer, which is silly.
"I wondered if there was anything that could simplify the process of learning music and make it a more enjoyable activity. Children love video games. So we decided to gamify the process of learning music."
The system combines the Chord Hero Strummer, a 36-inch acoustic guitar that's ideal for children and beginners, with companion mobile app Monster Chords for iPad and iPhone.
"You play the game by using the guitar as a controller, and receive real-time feedback on your playing," says Yat. "You still have to put in the time to learn to play, the difference is you are learning and practising by playing a game and having fun, versus the old method of tedious repetition."
Chord Hero also dramatically reduces the cost of learning. A monthly subscription to Monster Chords is HK$15, and the Chord Hero Strummer costs HK$457.