TAKING FLIGHT I was born in Colchester, England, and we moved to Hong Kong in 1976, when I was a year old. [Simp­son's father] secured a job with the Trade Development Council and my mother took a job at the German Swiss School, where she worked for 30 years. I was at the Peak School, and then Island School – where I did five years. I had a friend who was a para­glider pilot and one day I watched him and his dad fly up at High Island Reservoir. The second I saw that thing leave the ground, I thought, "No matter what happens in life, I'm going to do that." Shortly afterwards, I turned 18 and my godfather, John, who was a Cathay Pacific pilot, offered to loan me the money to learn to fly. Of course I jumped at it, and started to learn out of Kai Tak, and then Shek Kong Airfield. I took to flying like a duck to water. I had a good instructor, a real no-nonsense guy. He didn't give me any ground instruction at all, he just said, "Here's the books, sort it out." I landed the plane on my first lesson.
KENYA AND BUST I did cross-country flying in South Africa, sat my exams in England and got my full licence by the time I was 19. I went to Florida, America, in 1995, to get a commer­cial licence. While I was there I met a guy who'd been to Kenya and he told me how it hits the soul. "Kenya's the place," he said. Now I was on a mission, I wanted to be a bush pilot. At the age of 21, I landed in Nairobi with US$400. I knew nobody. I spent the first few nights in downtown Nairobi, in a proper sh*t hostel, thinking, "What am I doing here?" After a few weeks I had no cash. I called John and my mum and said I wanted to go home. They both said, "You're staying there. You need to. It's not going to be easy. Stick it out."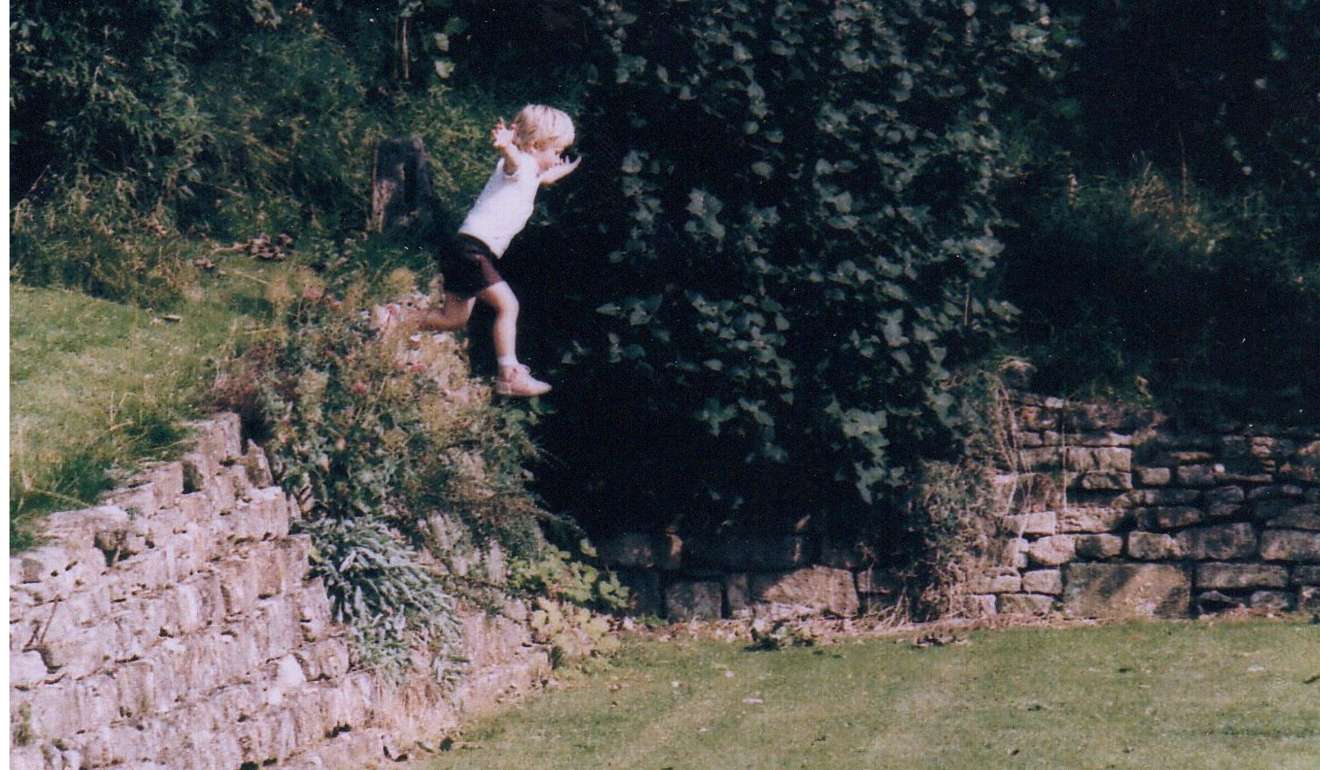 A BEAUTIFUL BEAVER My first flights in Kenya were on the paraglider. That's when I began to really see the country; I hadn't been outside of Nairobi, and suddenly I was on the edge of the Rift Valley and there were wildebeests and zebra and guys with spears. I found a campsite in Nairobi for US$2 a night, and pitched my tent there for five months. I started exploring the country, looking for places to paraglide. One day, I was on a matatu – a minibus – on my way up to Mount Kenya, and as we passed Nanyuki, the airfield where I now work, I saw the most beautiful plane I'd ever seen, the de Havilland Beaver. By the time I got the driver to stop, he'd gone about 2km past it. I walked back down the road carrying this enormous bloody rucksack and went into that airfield. I was looking around the plane when the owner, Jamie Roberts, came out of the little shack. He said, "Can I help you?" I explained that I was from Hong Kong, that I was a pilot and that I was looking for a job. He looked me up and down. "Well, good for you, man," he said. "Good luck with that."
How to take risks in business and expeditions without fearing failure: Seven rules from Hongkonger who's scaled the Seven Summits
JOB HUNTING Jamie didn't offer me a job, but he was always really nice to me. When I heard his brother, Willie, who own­ed a camp in the Maasai Mara and a lodge in Lake Victoria, was looking for a pilot, I thought, "That's my job." And sure enough, up came the ad the next morning, at the Aero Club of East Africa, in Nairobi. I went there, waited for the receptionist to go to the loo, and I took the ad down and called him. I had only 200 hours of flight time but I told him I was a fast learner. He said, "I've just had a guy with 2,000 hours come through and he couldn't do the job. So I'm not sure you're going to be up for it." I waited and waited and nothing came back. The ad showed up again – so I took it down again. Finally, Willie agreed to give me a go. He asked where I was staying, and I told him about the campsite. "You're a tough bugger, yeah? You come stay with us tonight," he said. And that was it. I was under his wing. After two years, I got a job with a company doing relief aid in South Sudan. I was doing 11 hours a day. I learnt how to fly in really serious weather.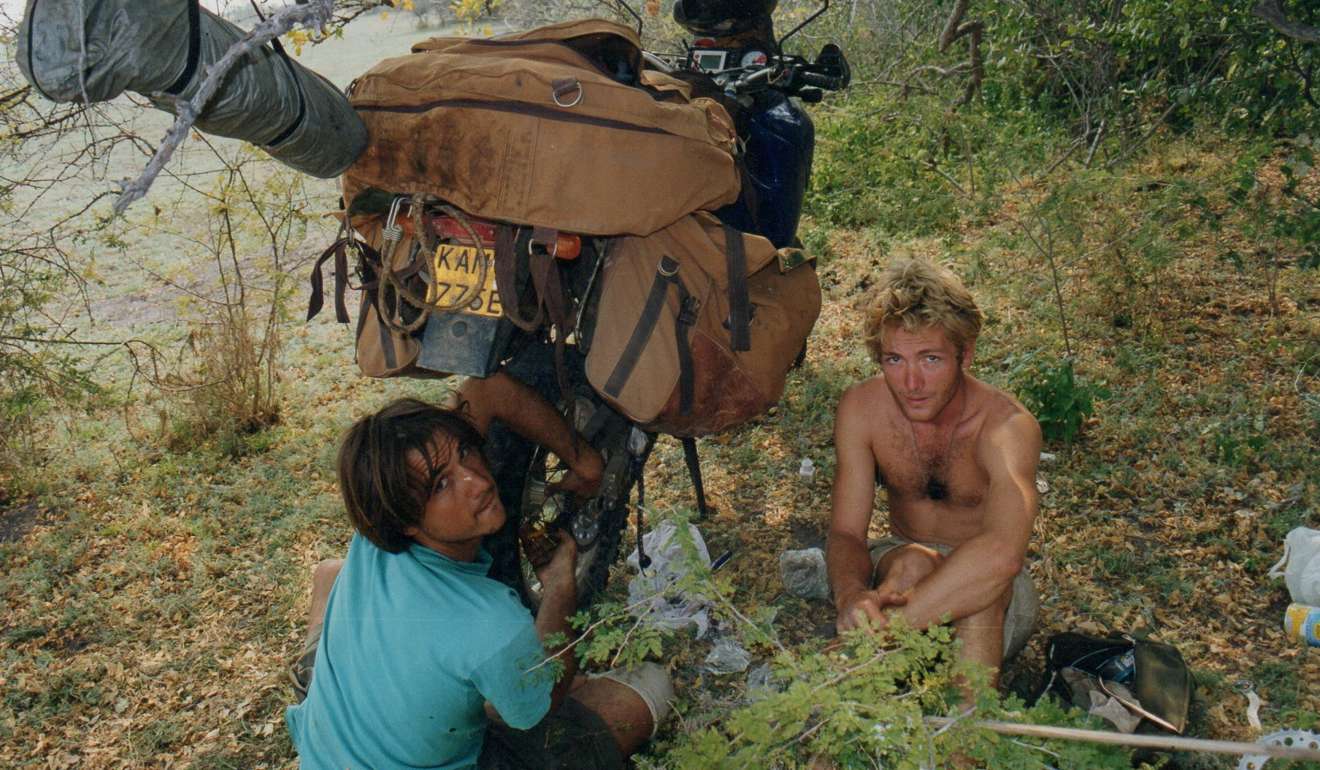 ROAD TO NOWHERE It was while I was working for a United Nations consolidated air service in Somalia that my friend Simon and I decided to buy some motorbikes and go across Africa. We wrapped up our jobs in May, cashed in and set off in June 2000. For four months we were on the road, cruising through Tanzania, Zambia, Malawi, Botswana, Zimbabwe, Namibia – beautiful empty, wild desert. Everything I owned was on that motorbike. We were on dirt track almost all the way, getting lost and having a great time. By the time we got to Cape Town I wasn't really ready to go back, so I kept going; I jumped on a plane to South America. While I was on that flight, Simon was killed. He was hit by a car the same day I left. We'd been together for six months. He was my best mate.
Hongkonger conquers Africa's highest summit
GRAND CANYON ON STEROIDS By the time I got back to Kenya I was skint. Jamie came to the funeral, and asked what I was going to do. That's when I came on board properly with (his fixed-wing charters company) Tropic Air, in 2000. I started Tropic Air Helicopters in 2004 and began selling helicopter trips out of the [safari] lodges. There were so few helicopters in the country in those days any potential work came onto my desk. The BBC approached me to be their aerial pilot for some filming in Ethiopia in 2006. We went to the Simien Mountains; it's like the Grand Canyon on steroids. Slowly but surely I became the go-to guy for location work. We did all the big ones: Life, the Africa series, Nature's Great Events, some really bad Hollywood stuff and, more recently, (docu­mentary) The Ivory Game.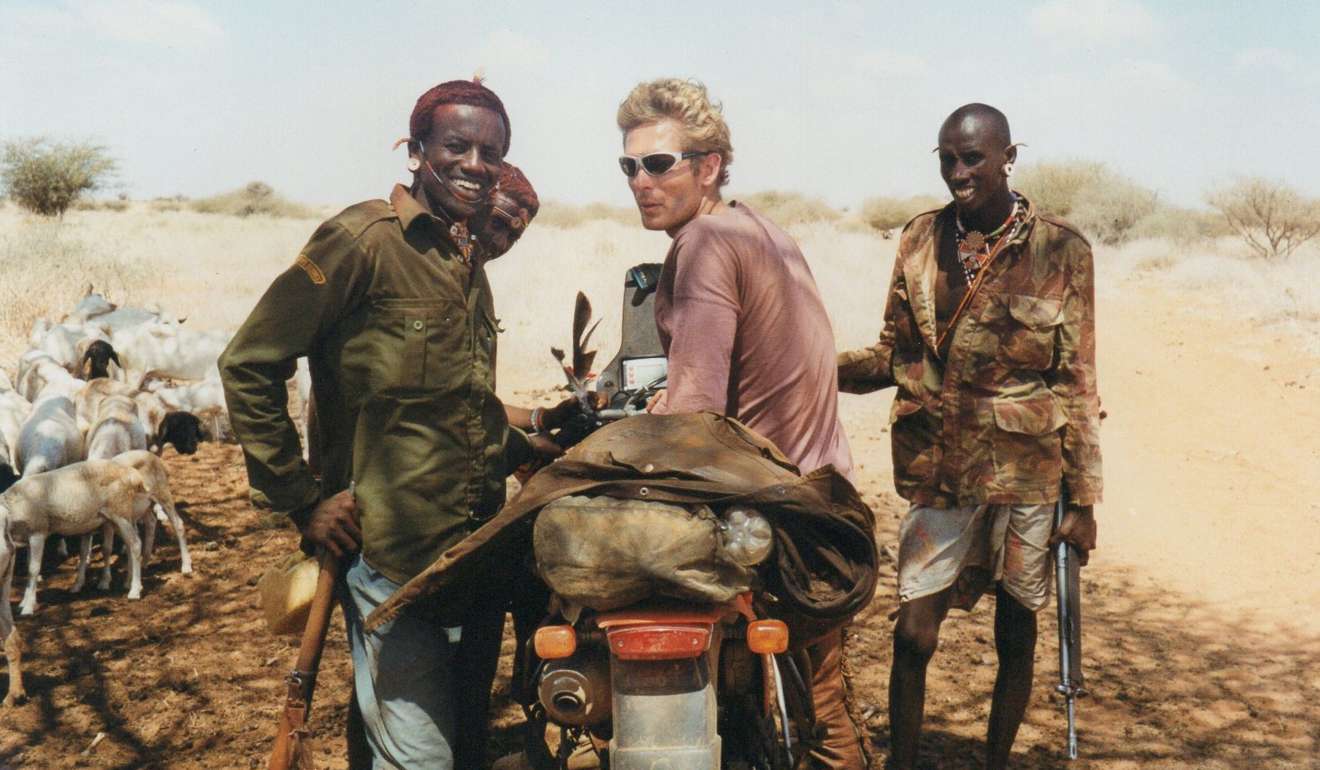 A WEEK WITH GEORGE W. We've had all sorts fly with us: Ralph Lauren and his family, Sting, Madonna. Paul Simon sang Mrs Robinson around the campfire to me, which was amazing. I spent a week with George W. Bush in Ethiopia after he was president. And, politics aside, I actually enjoyed my time with him. He was a sharp and funny guy. I've carried several baby elephants (inside the helicopter and outside); we've had a baby giraffe; I've flown six gorillas one by one across the Congo. We're heavily involved in anti-poaching here. Whenever Mount Kenya National Park needs anything we jump and help them. We form part of the quick reaction team, we train with rangers, help with wildlife collaring for GPS tracking, rhino darting. I would warrant that I know the ground from northern Ethiopia to the border of South Africa better than any man alive today. I know the nooks and crannies, the cool valleys to fly and the places where there's a waterfall, because I've spent time in every place along the way.
Ben Simpson will be giving a talk on "Helicoptering Africa", hosted by the Royal Geographical Society – Hong Kong, on March 16, at 7.30pm, at 21/F, Edinburgh Tower, The Landmark, Central. For further details, visit rgshk.org.hk.