Hong Kong's demolition, construction and renovation industries have long been economic staples. Likewise, sourcing the materials that have made these profitable industries possible remains of parallel economic importance.
Quarrying and stone cutting were Hong Kong's earliest construction-material indus­tries, with a lengthy pre-European-era history. But with few indigenous natural resources, many of the other materials and tools needed for building had to be imported.
Concrete was manufactured locally from 1887, when Green Island Cement was estab­lished in Macau. Later purchased by Hong Kong interests, the factory was relocated to Hung Hom, where cement kilns remained a major employer – and source of pollution – for several decades.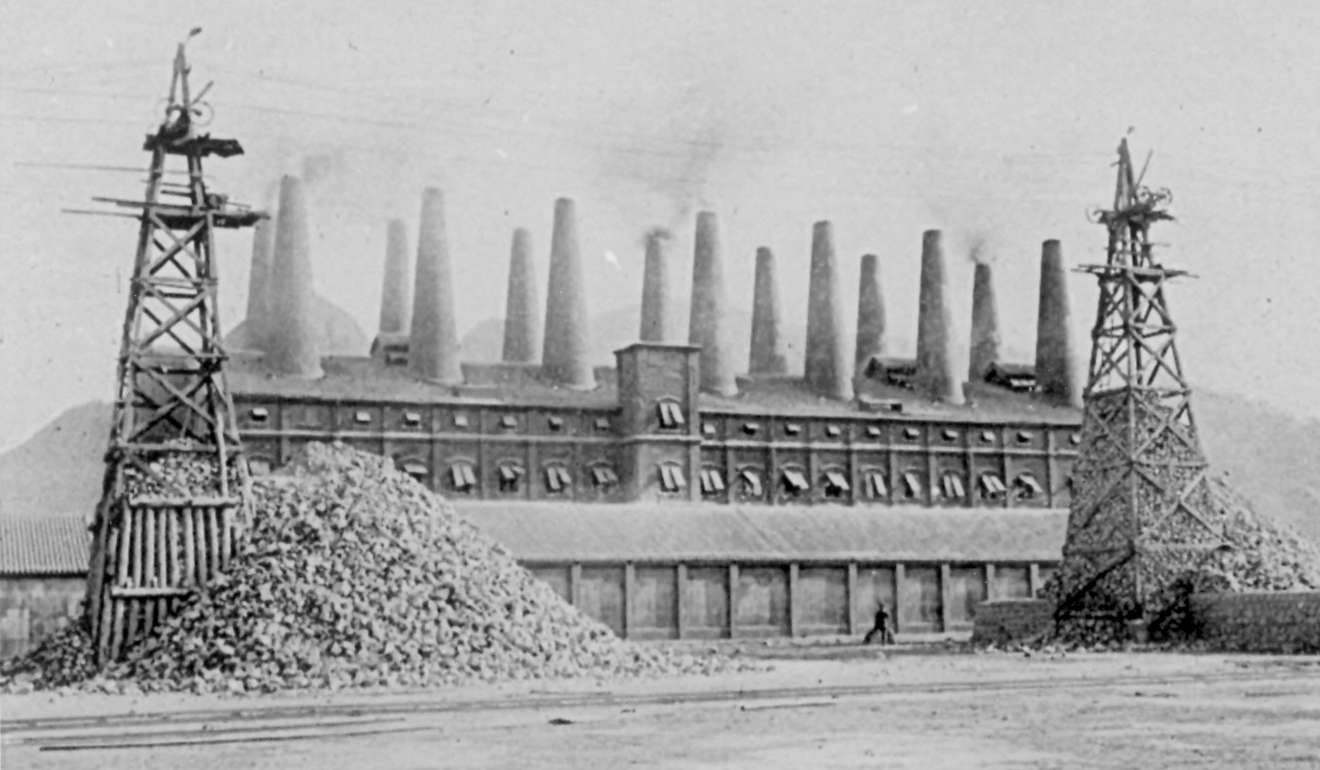 Chinese-style roofs – near universal across Hong Kong until after the Pacific war – usually survived seasonal typhoons, and locally produced, inexpensive encaustic cement roof tiles were readily obtainable when repairs were needed.
From the 19th century to the present day, much of Hong Kong's building timber, from sawn planks and veneers to the cheap ply­wood and high-density particle board popular in local furniture manufacture, has been sourced from Southeast Asia. For several decades, most of this came from North Borneo (modern Sabah); the British North Borneo Company, which ruled there from 1881 until 1946, when the territory became a British colony, was partially found­ed by Hong Kong commercial interests.
Sandakan was established as a timber port, and Chinese migration from Hong Kong – mostly Hakka Christian converts from Shau Kei Wan and Sai Ying Pun – was partially assisted by Lutheran groups. With close business and family links, Sandakan eventu­ally became known as "Little Hong Kong".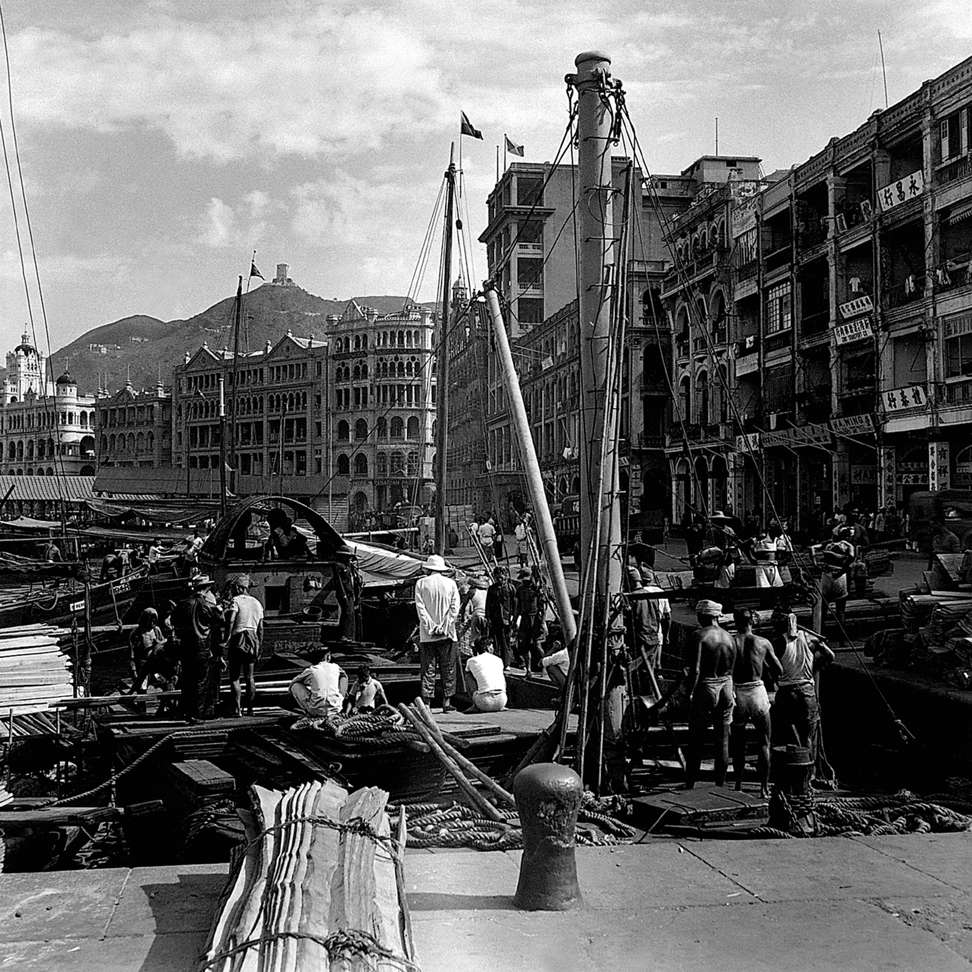 With the exception of locally produced mud bricks, the bricks typically used in village buildings were mostly imported. Kiln-fired clay bricks generally came from Guangdong province, where narrow-gauge, bright-orange "Canton" bricks had been made in kilns around Foshan for several centuries, or Fujian province, where thicker, rose-clay "Amoy" bricks were made. British bricks, brought out as ballast in times of economic slump, were used for a few (mostly government) buildings; these date from the years immediately before the first world war.
Hong Kong's obsession with exterior-wall tiles stems from slippery building practices and the efforts of the Toilet King
Hong Kong's early supply of window glass came – like much else – from Calcutta. By the late 19th century, local glass manufacturers had been established (one factory was in Kennedy Town), making bottles, jars and other items for evolving local industries such as medicine and cosmetics, in addition to sheet glass. Paints and varnishes were also manufactured locally before the Pacific war, and production significantly increased after­wards; latex-based emulsions were the most suitable for Hong Kong conditions, as they could be easily reapplied when they became mouldy and faded.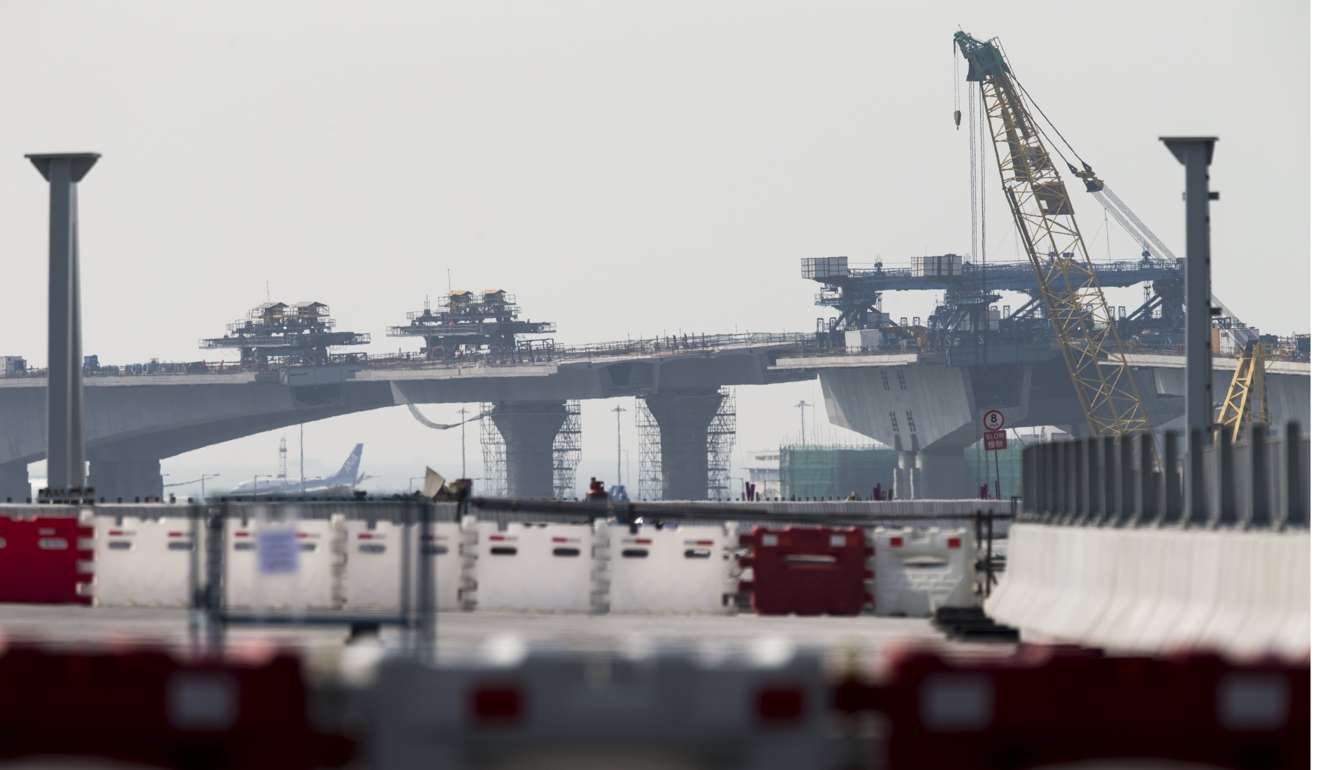 Glazed ceramic and metal sanitary pipes were made by a number of local firms and exported within the British empire in the interwar years under preferential tariffs set out in the Ottawa Agreements. One such firm, CE Warren and Co. in Causeway Bay, had a profitable sideline in grave­stones and monumental masonry; graves in cemeteries elsewhere in East Asia display the company markings.
Changing face of Hong Kong is carved into its gravestones
Partly due to Hong Kong's population explosion in the years after the Pacific war, glazed ceramic tiles, washbasins and lavatory bowls were manufactured in annually increasing quantities. One promi­nent entrepreneur, early University of Hong Kong engineering graduate Lee Iu-cheung, was known locally as the "Chee Saw Wong" – The Toilet King – due to his firm's market dominance in sanitary­ware.
Artists get together to raise funds for 60-year-old garden
For his retirement, Lee built a substantial private home and traditional Chinese garden at Tsing Lung Tau, near Tsuen Wan. Known as Dragon Garden, the complex was eventually preserved for posterity after a prolonged family wrangle in the early 2000s, and is occasionally opened to the public.