Hong Kong has become an essential stopover on the international art world's annual peregrinations and, after weeks of hype and anticipation, various festivals are profitably staged for short periods. Art Basel – possibly the showiest of the lot – has just been and gone for another year.
Overseas-educated scions of Hong Kong's plutocrat fraternity have become enthusiastic supporters of local art-culture-heritage-nature initiatives. For some, closer involvement with manifesta­tions of the cultural life signals genuine interest – and it is easy to be interested in expensive civili­sing pursuits when lack of money has never been an issue. But with other "artistic entre­preneurs", suspicion lingers that their enthusiasm is a ruse concocted by shrewd corporate public-relations minders to help rebrand family fortunes in the face of rising public disgust with the tycoon caste. Art becomes yet another sticking plaster stretched over the gaping wound of Hong Kong's social inequality and political polarisation.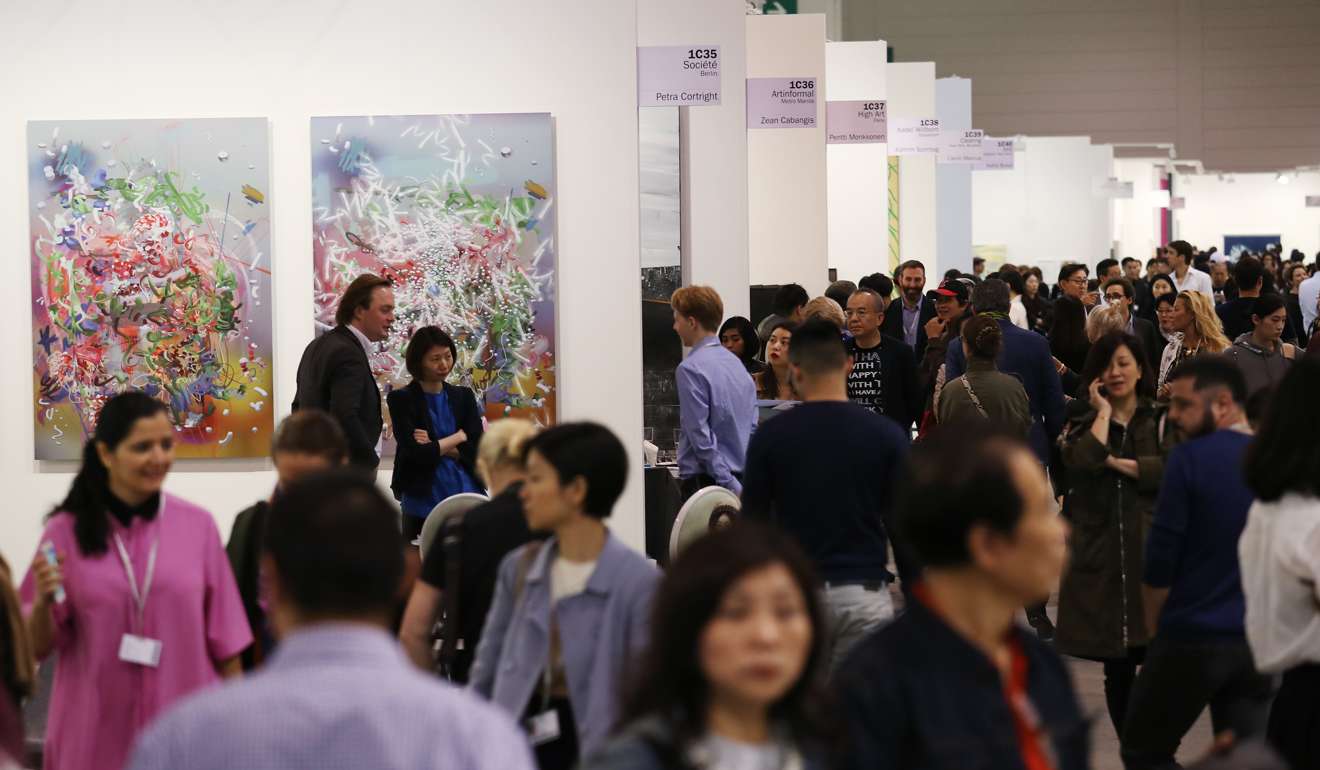 And a well-curated artistic gloss can certainly help turn a profit. A sales brochure for a property development in Central, squarely aimed at Hong Kong's young, trendy, arty types with secure "family money" backgrounds (among the few these days who can afford to indulge in such things), described potential buyers as "global nomads with a free spirit; cultured beings and collectors who love the artisanal. They are the urban elites, with a bohemian soul". I quote this gleaming profundity in full because – as with so much else that passes for deep and meaningful among Hong Kong's elite, and the advertising copy that venerates it – one simply couldn't invent this rubbish.
Since the 1930s, Chinese artworks have found their way into key international collec­tions with the donor's name firmly attached. For decades, major artistic or cultural initiatives on the part of Hong Kong's wealthy were mostly directed over­seas, usually in the form of major donations to British or North American museums.
In the same way that cynics aver that while money can't buy love, it can obtain the most convincing substitutes, so it is with the trap­pings of high culture. And when artworks are pleasurably coveted by others, generally increase their value and can be discreetly tucked away as a quiet investment, their allure only grows.
New Hong Kong service lets you buy art by instalment - like you buy cars
Cue the various inter­national art fairs traip­sing through town, hawking their high-priced wares at extra­vagant exhibitions. Overseas auction houses realised years ago that Hong Kong's combi­nation of hot Chinese money and a critical mass of very wealthy, otherwise uncultured people who need to be told what to like was an economic bonanza not to be missed.
Hong Kong has historically produced few artists – or literary figures – of inter­national standing, and for broadly similar reasons. Overwhelmingly commercial in nature, Hong Kong has never been a society where artistic endeavour flourishes. Studio costs are high, the community of like-minded individuals is limited and even­tually the combination of too much self-referencing and too little real critical ability means the individual artist's creative yeast seldom rises.
Periodic bursts of genuine creativity, such as the HKwalls street-art festival, leave a striking visual legacy. An extraordinary outpouring of artistic expression was gener­ated by the Occupy movement in 2014. For obvious political reasons, this rich harvest has been stored away and largely ignored, but will inevitably generate a "retrospective" at some future date; expect authentic yellow umbrellas, original graffiti art and other "edgy" cultural artefacts to eventually change hands for six-figure sums.