I saw a picture of a model or an actress (don't ask me who!) wearing an old-fashioned, Gidget -style bikini with a very high waist. I am interested in trying one on, though wary of the fact that it might not look good on all body types. Could you direct me, oh Dictator?
Waist High, Sai Kung
The Dictator rules: Gidget? Really? If you're old enough to reference the 1960s television series starring Sally Field (or the 1957 novel or the 1959 film), then a little shape-shifting and extra coverage on the beach might be advisable. Fella has the fabulous, high-waisted, chevron-striped Diego and belted, striped Gregy bikini bottoms (HK$577 each; fellaswim.com). Both styles promise to suck in tummies, and are available in burgundy, midnight blue, or olive and black Lycra mix; coordinating tops begin at HK$770. Another favourite is Solid & Striped's Brigitte bottom (HK$606 to HK$684; solidandstriped.com) in navy, aqua or multicoloured stripes, or black with nude piping; the matching Brigitte top goes for the same price. Lisa Marie Fernandez has created several retro lingerie-inspired looks, including her Poppy bikini with a tied bandeau top and high-waisted, buttoned bottom (HK$3,300; Lane Crawford). Eres has possibly the best solutions in its Les Essentiels line, including the Gredin and Major designs, which fold up or down to sit at your most flattering point (HK$1,400 to HK$2,533; netaporter.com), in basic black with matching tops (HK$1,460 and up). We've seen high-waisted bikinis recommended for all sorts of body types, including those with big breasts, love handles, or a bit of a belly. Ignore claims that this, or anything, is universally flattering. Try and, if at first you don't succeed, try again.
I have a problem. I love shoes! You could say my tastes have become more outlandish over the years and now I'm looking for a pair of totally wacky shaped heels – like the heels are not heels but some other shape, if you know what I mean. What do you advise?
Time to Heel, Mid-Levels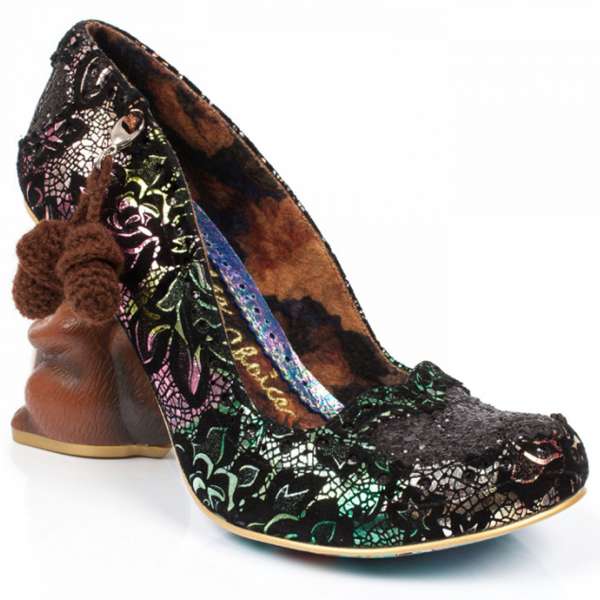 The Dictator: Therapy. Then, if you've still got the budget, we have found some extraordinary footwear for you. Thom Browne was one of many designers to echo motifs from their ready-to-wear collections in their footwear, as seen on his anchor-shaped 3.5-inch heels on black, almond-toed shoes, or his navy-and-white buffed-calfskin pumps with heels in the form of a sailboat (HK$8,155 a pair, with free delivery; ssense.com). The pineapple theme at Dolce & Gabbana is repeated on the Keira cady sandal with a 4.1-inch heel in the shape of the fruit (HK$16,900). Others such as Saint Laurent took a more literal but just as sculptural approach. Anthony Vaccarello's debut spring-summer 2017 collection for the brand included patent pumps with heels composed of the letters Y, S and L. Don't be disappointed if you find they are sold out locally, you can still get them online, from retailers such as neimanmarcus.com (HK$8,315). Many copycats have spawned from Madonna's controversial appearance in gun-shaped heels in 2008 (by Chanel, no less). You don't need to wear guns, but they're just a Google search away if you insist. For truly out-there designs, look no further than Irregular Choice. Although the heels featuring Star Wars characters are no longer available, you can still step out in others shaped like Alice in Wonderland, a bride and groom, a squirrel named Nibbles Mcnutty, or even an ice cream cone (HK$1,200 to HK$2,018).
Got a question for the Dictator? Email her with your name, or alias, and address at: [email protected]