From Tai O to Sha Tau Kok, crocodiles of young children traipsing along in neatly laundered school uniforms have remained an iconic Hong Kong sight for decades.
In Hong Kong – Epilogue to an Empire (1988), Jan Morris described the scene that greeted her while walking on a remote Lantau path: "a line of small girls in almost exaggeratedly English uniforms, crested blazers, pleated white skirts, small neat knapsacks on their backs".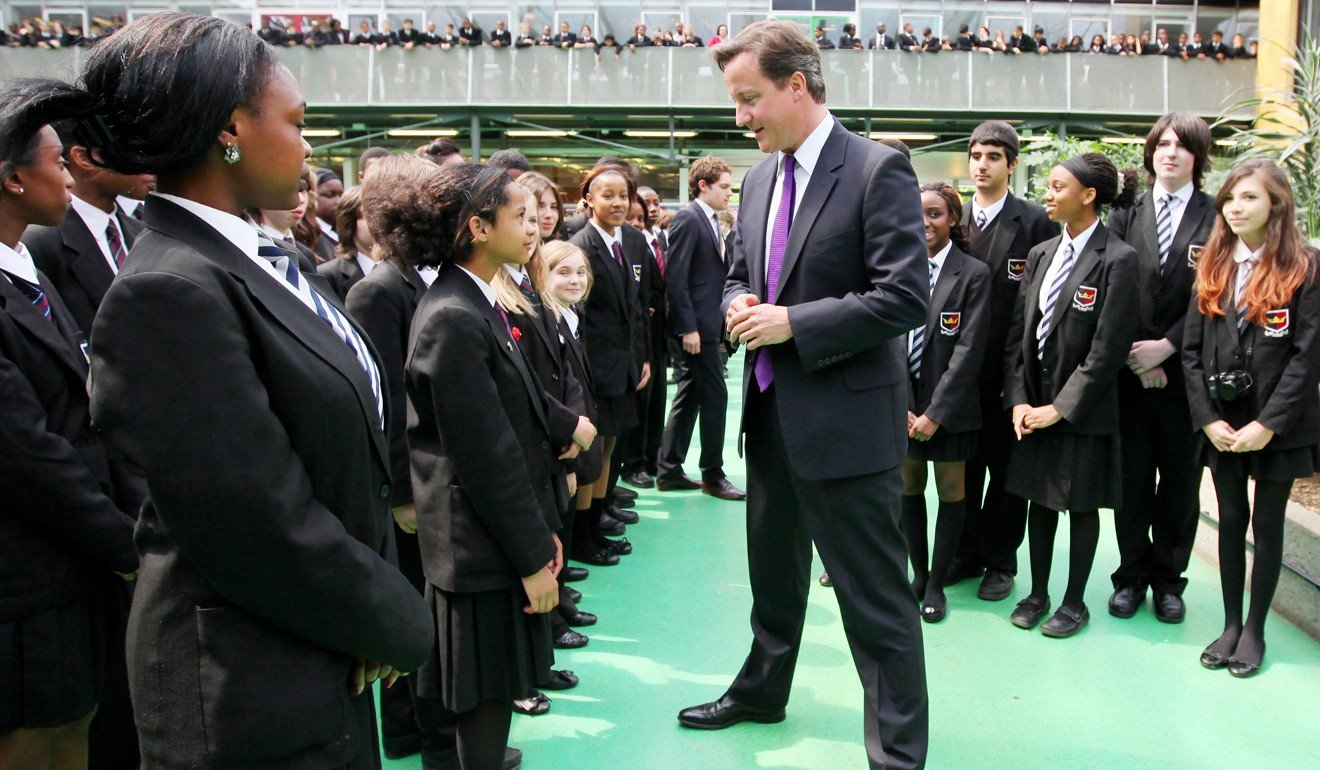 Visiting writers who documented local life during the desperately overcrowded, poverty-stricken 1950s and 60s often commented on how immaculately Hong Kong's schoolchildren were turned out when they emerged from hillside squatter huts and densely packed tenement buildings. Many school uniforms – then as now – were primarily white, which made laundering in such conditions all the more challenging.
Hong Kong's school-uniform culture, as in other parts of the world, is a social leveller in the classroom, playground and on the street; outwardly, at least, everyone is the same
Uniforms help mark out job roles and worn in the same way as those for nurses, firefighters, police officers or other occupations, school uniforms provide an early introduction to the disciplined world of work. Uniforms signal a professional cadre to the outside world, while colour, style and badge variations indicate hierarchy to those within an organisation.
School uniform guidelines to prevent racial and religious discrimination
Hong Kong's school-uniform culture, as in other parts of the world, is a social leveller in the classroom, playground and on the street; outwardly, at least, everyone is the same. Teenage fashion parades and displays of status – so much a feature of Hong Kong life – are minimised, if not eliminated, and less well-off parents of children admitted to elite schools on academic merit are spared the expense of providing trendy clothes. Status markers remain inevitable, and manifest themselves in other, subtle ways. Mobile phones, spending money and discretional, non-uniform items such as backpacks, training shoes and watches enable schoolyard snobbery-by-stealth.
Jewellery, fake tattoos and painted nails: why school dress code needs enforcing
Hong Kong's many private kinder­gartens also have distinctive uniforms; for boys, these are often juvenile variations of adult lounge suits with dicky bows – cute for doting parents to see their little kids kitted out in, perhaps, but much less prac­tical for energetic toddlers to scramble around in. Updated variations of sailor suits of the kind popular in Victorian and Edwardian times are also widespread.
School uniforms for boys are self-consciously modelled on British grammar- or public-school styles, with dark blazers, school badges, ties and other tribal markers. Girls' uniforms – particularly for those schools controlled by Christian denominations – are often a modified three-quarter length, modestly loose-fitting cheongsam, with a mandarin collar and short side slits.
Equality in schools has a long way to go in Hong Kong
Otherwise chic Hong Kong Chinese women report that being forced into one turned them off the idea of wearing a cheongsam ever again; the style serving as a lingering reminder of a thoroughly disliked school uniform and the period of their lives that the garment represented. For others, particularly those old enough to remember the World of Suzie Wong era, the broader socioeconomic connotations of certain cuts of cheongsam as a work uniform for cocktail waitresses or bar girls offer a further disincentive.
In most Hong Kong schools, hats play little or no part in the uniform. In other subtropical territories – Australia and South Africa spring to mind – exposure to the sun is sensibly resisted to help prevent skin cancers in later life. Local versions of British public schools, however, follow their parent institution's headwear customs, though more for reasons of continuity with imported Western tradition (a large part of the attraction in the first place, for many Hong Kong families) than for their practical value.