Where can I get a pair of pigeon shoes like that woman in Japan who is all over the internet right now?
Bird Brain, Central
The Dictator: Ha ha, very funny. You think you can test my patience along with my footwear knowledge? Well, guess what? You could be wearing bird shoes sooner than you think.
Although Japanese footwear designer Kyoto Ohata has not begun selling her pigeon shoes yet, she does provide do-it-yourself instructions at boredpanda.com.
She's not the only person to have created bird shoes. Think of Céline's Big Bird pumps for spring 2013, and, really, the long history of footwear adorned with bird feathers. And Masaya Kushino's chicken shoes, covered in feathers and finished with chicken feet for heels, caused quite a stir in 2014.
An obvious choice for lovers of weird and wonderful shoe artistry is Kobi Levi, the Israeli designer known for pushing the boundaries of footwear design. His current collection features a number of animal-inspired, 120mm heels, including the Stork, Chicken, Flamingo, Ostrich and Swan (HK$11,996 and up).
Charlotte Olympia is another designer to look to for fabulously fantastical footwear – you might like her Song Bird peep toe, with a colourful parrot in metallic sequins wrapping around each heel (HK$4,261). We're also loving Sophia Webster's multicoloured Firebird sandals (HK$6,012; netaporter.com).
By the way, Ohata designed her footwear so she could walk through Ueno Park, in Tokyo, without frightening away the pigeons. Imagine how many rats of the sky would be milling about if we all wore pigeon-friendly shoes. Someone should ask me about shoes in the form of their predators. Go ahead. I dare you.
---
Is it summer already? I need some summery gingham, then! Could you please direct me?
Just Checking, Olympic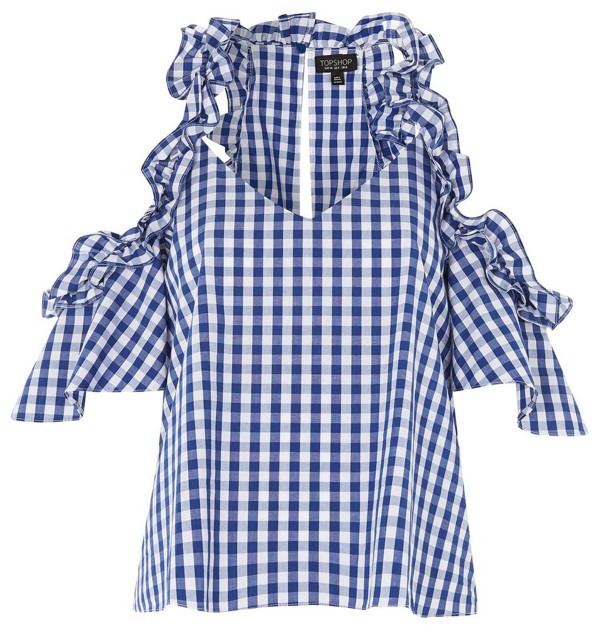 The Dictator rules: Direct you to what? A brain transplant, a thermometer or a calendar? Although summer does not officially begin until June 21, it's already been steamy (read: oppressive) for a while.
Anyway, you don't have to wear gingham because it's summertime or even because editors were hailing it a big summer 2017 trend months ago. Avoid being mistaken for a picnic table by wearing designer interpretations of the classic fabric, which are neither boringly safe nor so far into the weird zone that you risk looking like an escapee from an Asian girl band.
See the gorgeous constructions by Tome, including a ruffle hem "mermaid" skirt and a sleeveless dress in black and white cotton blend with piping and ruffle details (HK$10,200 to HK$16,200; Lane Crawford). MSGM piles even more ruffles curving up and down from the hems of its black and white gingham mini skirt and sleeve­less dress (HK$2,699 to HK$4,499).
The same-fabric embellishment continues at more accessible brands such as Topshop, where shorts,trousers, and "cold shoulder" or three-quarter-length sleeved tops are edged with ruffles, too (HK$299 and up) in black or blue and white checks.
In his second collection for Diane von Furstenberg, Jonathan Saunders has created a striking patchwork of red, blue and black gingham in lightweight silk on a sleeveless, floor-length dress with side and front slits up the skirt (about HK$5,000).
Also take a look at American Eagle Outfitters's knot keyhole romper in navy and white gingham cotton (HK$440). And check out Maje, Carolina Herrera, Christopher Kane and Draper James.
Got a question for the Dictator? Email her with your name, or alias, and address at: [email protected]