Ever since I saw Baywatch, I've been thinking about getting myself a red one-piece swimsuit. I only wear bikinis, so I don't know where to begin. Could you start me off?
Red Alert, Sai Ying Pun
The Dictator rules: Great. A Pamela Anderson-level genius. Where can you buy a one-piece swimsuit? Try the stores that sell bikinis. The iconic swimsuits in Baywatch the television series (1989-2001) are different from those in the movie (2017). The skimpy originals were cut high on the leg, low on the chest.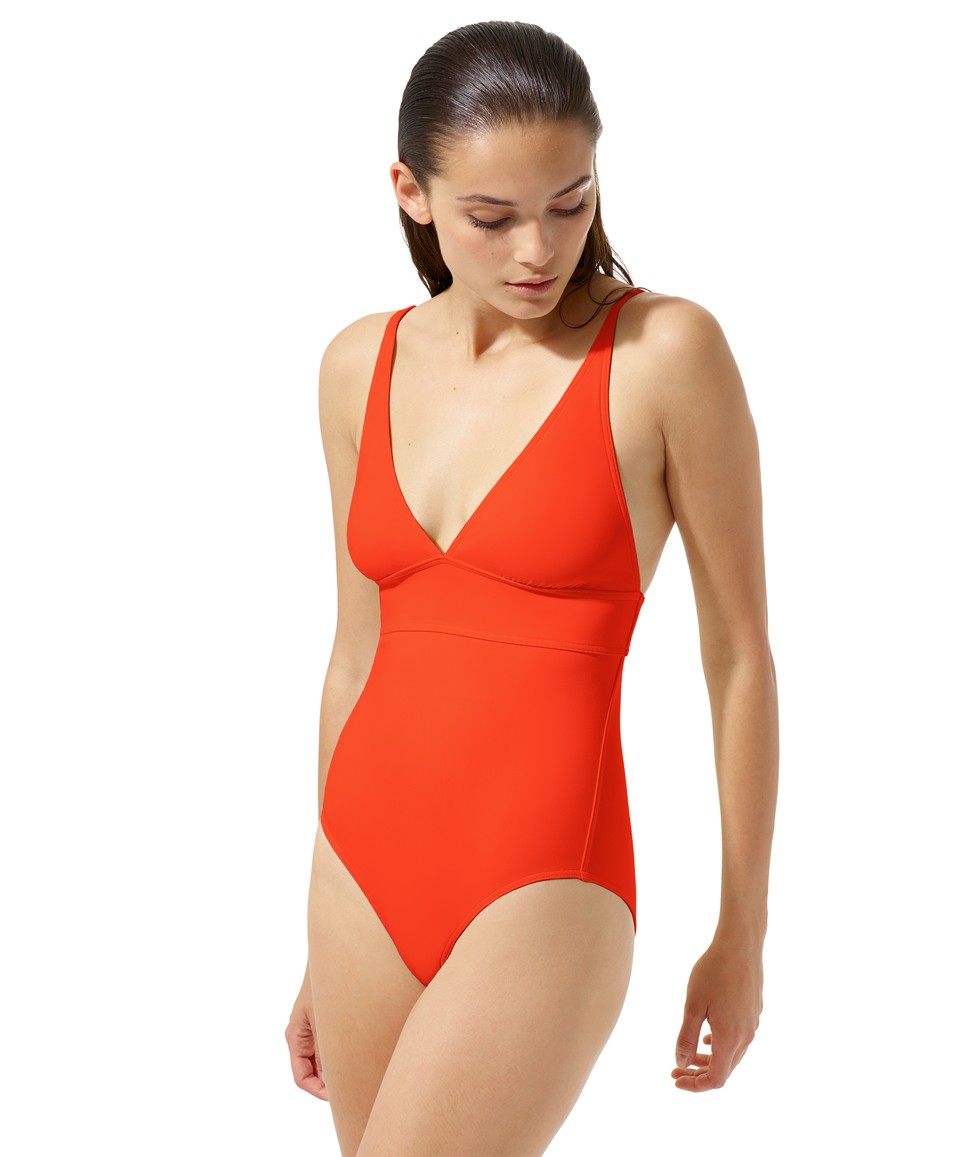 Even more revealing is Motel's Goddess swimsuit in "Baewatch red", which almost guarantees side boob (HK$384; motelrocks.com). Because not everyone is model size, including the former Baywatch stars, swimsuitsforall.com sells its Lifeguard Swimsuit in US sizes 4 to 24 (HK$459).
To be truly authentic, you'll need a circular lifeguard logo. Zara has red swimsuits featuring its own LA lifeguard patch (HK$199). Or geek out with a series-specific badge (about HK$31; etsy.com or amazon.com).
If you have any taste, you'll want an Eres one-piece in Vitamine orange-red: choose from the halterneck Cachette (HK$2,860), the elegant Larcin (HK$2,910), or the plunging PDV with a buttoned strap (HK$4,350).
The swimsuits in the movie are less revealing, except for suggestive gold zippers. Costume designer Dayna Pink wanted the suits to reflect each character, so Alexandra Daddario has a red one-piece, Kelly Rohrbach a bikini and Ilfenesh Hadera a long-sleeved swimsuit. The first two are sold with official Baywatch merchandise at tipsyelves.com (HK$296 each). J Crew has a zip-up long-sleeved swimsuit (in limited sizes only, HK$1,280).
---
I'm already embarrassed by what you might say about this, but I'd like to find something more environmentally friendly for my periods. They make reusable nappies for my daughter, so why not for the curse? I've heard they exist but have yet to see them.
News Leak, Lamma
The Dictator:OK boys, earmuffs. I can think of all sorts of awful things to say, but why would I when it's a sensible idea and could reduce our environmental impact?
We've heard quite a bit about Thinx's anti-microbial, moisture-wicking, absorbent and leak-resistant underwear. They come in basic black or beige in six different styles for heavy to light days, measured in comparison to tampons: hiphugger, high-waist, boyshort, sport, cheeky and thong (HK$187 to HK$304; shethinx.com).
Dearkates.com is more complicated, but also offers more options, colours and decorative elements. Also moisture-wicking and leak-resistant, its breathable Undies collection (HK$250 to HK$343) is sold by style – hipster, brief or thong – and lining coverage, either mini or full measured, rather bewilderingly, by teaspoons. Lunapads.com sells reusable pads (from HK$47) and the lace-topped, leak-proof Selene thongs, briefs and bikini cuts lined with organic cotton (HK$249 to HK$288).
What could be more environmentally friendly than reusable pads? Plasticfreehk.com carries American brand Gladrags (gladrags.com – insert your own jokes here), including cotton pantyliners (HK$260 for three), day pads (HK$320 for three) and night pad (HK$260 for one). They deliver by Hongkong Post or can meet you in Sai Kung.
Got a question for the Dictator? Email her with your name, or alias, and address at: [email protected]