Last month's China Guardian Beijing sales smacked of six years ago.
"Bidding for the Huang Binhong started at 68 million yuan [HK$78 million, US$10 million]. Early offers quickly pushed it up to 100 million yuan and subsequent bids were going up in 10 million increments at least," said Guo Tong, the house's head of Chinese paintings, who was accompanying her boss, Chen Dongsheng, on a visit to Hong Kongthis month.
"There were seven, eight bidders remaining after the 200 million yuan mark and it took 35 minutes altogether to sell the painting. I haven't seen such enthusiasm since 2011."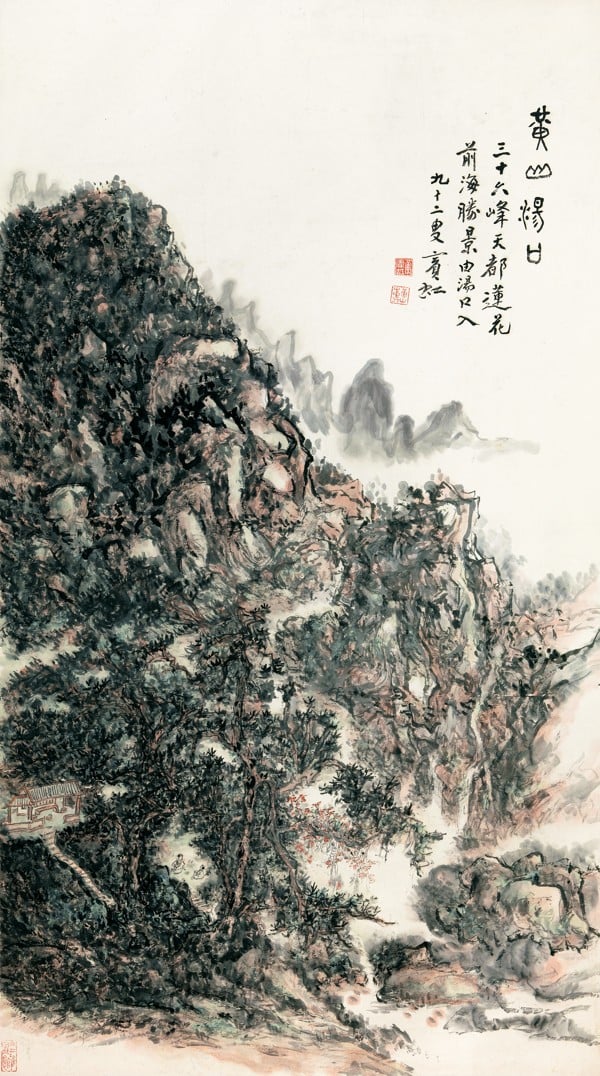 Huang's Yellow Mountain (1955) eventu­ally sold for 345 million yuan, including fees. Notwithstanding the fact that it is a great example of the brush and ink techniques that Huang, an eminent art historian, propa­gated, it was extra­ordinary that someone would pay the equivalent of US$50 million for a work by an artist whose previous auction record was a mere 63 million yuan, set just three years ago.
Until now, Huang's works have never approached the levels of more renowned modern Chinese artists such as Zhang Daqian and Qi Baishi. But this sale puts him ahead of the popular Zhang, whose most expensive work, Peach Blossom Spring (1982), sold for HK$270.7 million at a Sotheby's Hong Kong sale in 2016.
Work by Chinese ink master sells for record US$50 million as good times roll in world's biggest art market
Even more astonishing, the buyer had little track record in the auctions world, being, according to Chinese media, a privately owned electric-car maker called Ledveo in Shandong province. Guo confirmed that it had gone to a private company in Shandong, and added that the company is building an art museum, where it plans to exhibit the ink landscape.
Guo has become known in the industry as a "rainmaker" with the ability to snare rare consignments for her firm and make sure someone pays good money for them. That makes China Guardian's Chinese painting department – which has been around much longer than that of main domestic rival Poly Auction – a threat to international auction houses dealing in the same category, such as Sotheby's, the United States-listed auction house in which Chen is now the biggest shareholder.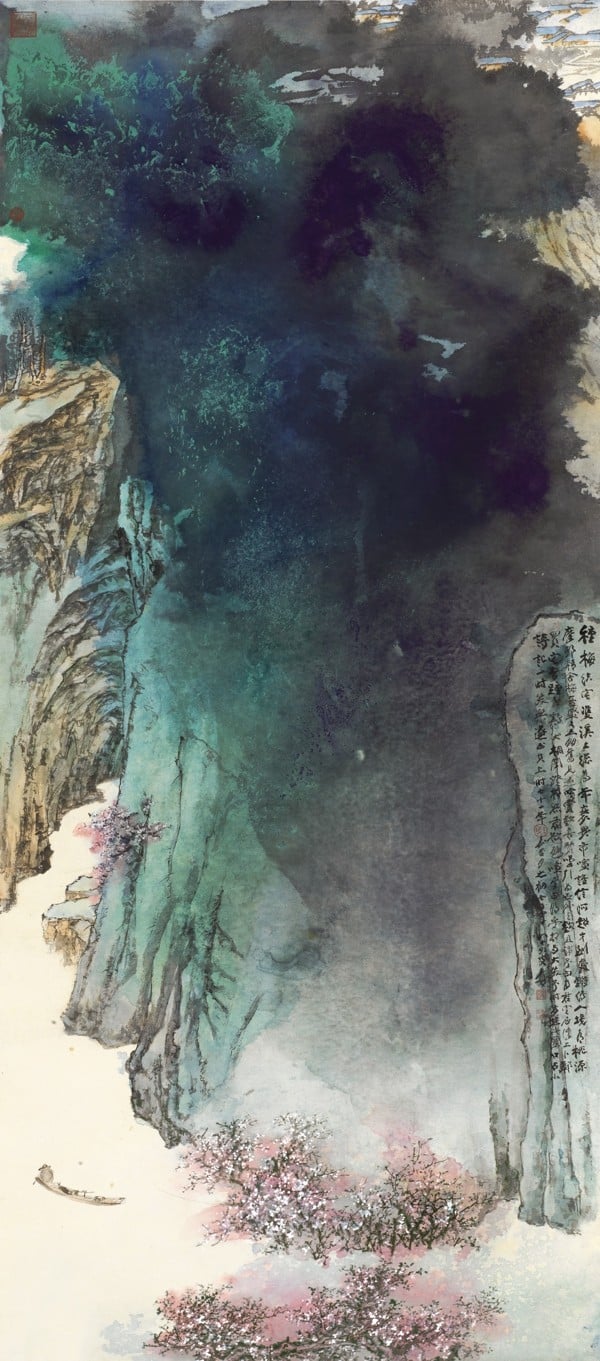 Beijing-based Guo is adamant that China is the place to buy and sell Chinese paintings now that the money has returned after four sluggish years.
"It used to be true that the best works were in collections out­side China, and sales in Hong Kong and elsewhere were in an advantageous position. But that is no longer the case," she says. "Top Chinese paintings are appearing more in China. Some, like Yellow Mountain, have been in China all along. Others were brought back by Chinese collectors. New, younger collectors are also more open-minded and very well-informed, so they appreciate artists who are lesser known but who appeal to them on a personal level."
The art market went into overdrive in 2009, when China began an unprece­dent­ed period of economic stimulus, and that lasted until 2011.
Hong Kong's subdued spring auction sales: too few good lots or too many auction houses?
"After 2011, the market was cooler, partly because of a real shortage of liquidity as companies saw slower growth, partly as a response to prices going up too quickly before, and partly because of the govern­ment's anti-corruption drive. Sales in 2014-15 were nearly 40 per cent less than in 2011," says Guo.
But demand seems to have returned.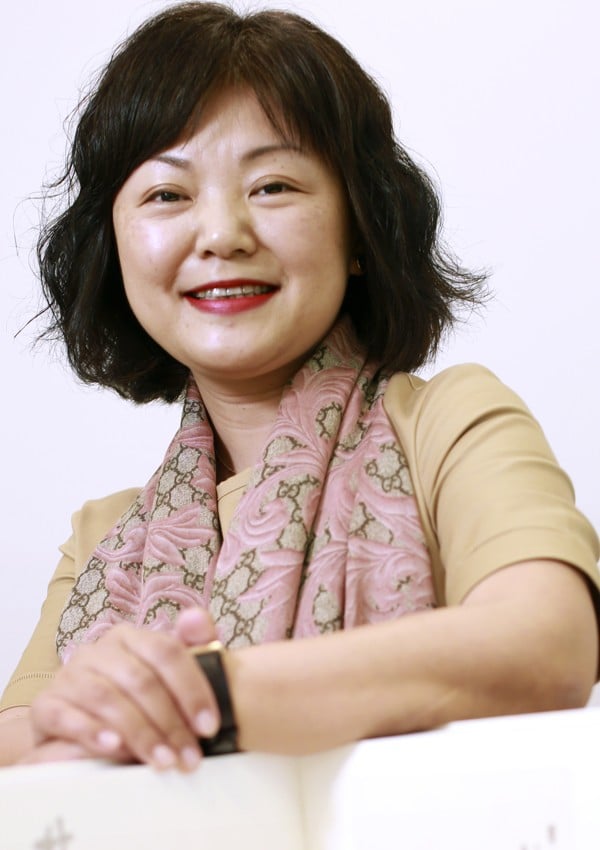 China Guardian has benefited from measures to cool China's property market, according to Guo. When the wealthy can't buy property easily, they turn to other assets, including art. Also, new curbs on capital outflows mean more money is spent within China, she says.
The Grand View evening sales she was in charge of sold a record 1.66 billion yuan in the week the Huang was sold. Of the 104 pieces of painting and calligraphy, 84 were sold at auction and 27 fetched more than 10 million yuan. Overall, China Guardian's spring auctions in Beijing recorded 2.9 billion yuan in sales, compared with 2.19 billion yuan a year earlier. The tally for its Hong Kong spring sales in June is a piddling HK$326 million by comparison.
Inking differently: the Chinese artists breaking new ground in one of the most traditional of art forms
But is that the whole story? Industry experts point out that the improved perfor­mance in Beijing coincided with China Guardian's new offer of "bonded auctions" in China. Since last autumn, consign­ments collected through its Hong Kong office can be sent to the Shanghai Free Trade Zone first, then taken out for roadshows and auctions without being subjected to Chinese customs duties.
As long as the buyers agree to pick up their trophies in Hong Kong, they don't have to pay Chinese duties either. Many wealthy Chinese collec­tors would prefer that anyway, since they like to keep their assets outside China (which makes the country's capital outflows such a headache for the authorities).
Looking at the June 19 sale alone, four of the top 10 items sold were "bonded", ranging from an 88 million yuan painting by Li Keran to a 17.8 million yuan work by Xu Beihong.
China Guardian points out, however, that none of the 100 million yuan-plus works were "bond­ed", which it said suggested this new service has yet to have a significant impact.