Along with the Union Flag and Queen Elizabeth's head on stamps and coins, English voices on the colony's airwaves – with fruity accents long discarded in their country of origin – were a daily reminder, well into the 1990s, that Hong Kong remained both resolutely British and endearingly antiquated.
Essential skill sets for a local broad­casting career were a reasonable speaking voice and some "stage presence". Clipped diction – or a recognisable version of what used to be called "received pronunci­ation" – was vital. Unaccep­table regional or colonial accents were disguised or lost.
Broadcasters usually had theatrical backgrounds, though tour guides passing through, or English-language teachers between jobs, usually had no trouble finding work. A popu­lar radio personality could quickly became a household name within a small section of the population yet remain virtually unknown in wider Hong Kong society.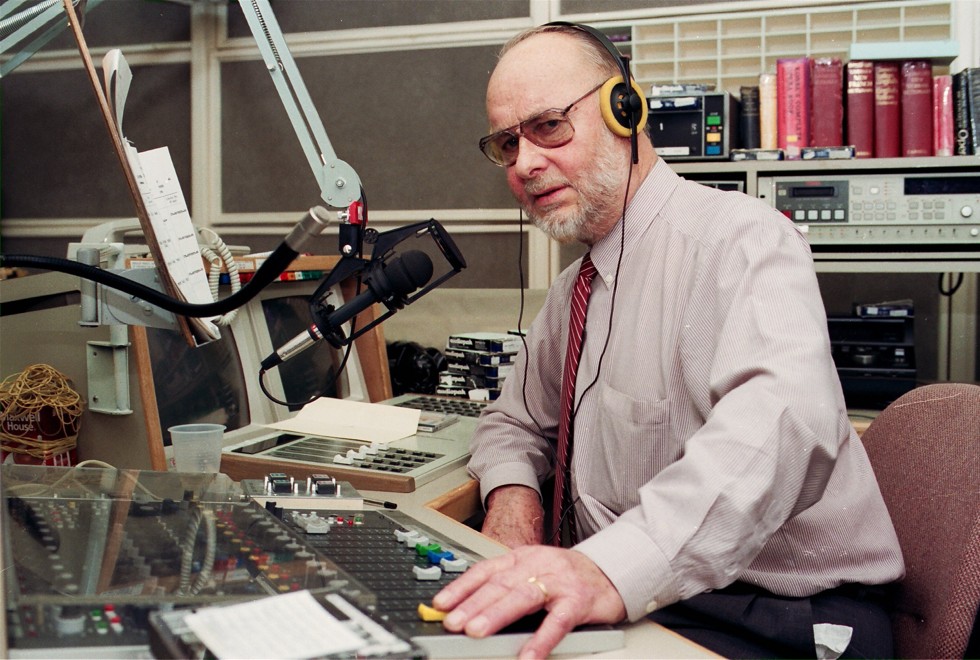 For more than 40 years, Hong Kong's best known British "voice" was Ralph Pixton, a former military policeman who had served in Singapore and Malaya in the early 1950s. During the few years he spent as a tea and rubber planter in southern India, Pixton came under the spell of Geoffrey Kendal (originally surnamed Bragg), the legendary travelling actor-manager whose touring Shakespeareana Company was later the subject of the Merchant Ivory Productions' film Shakespeare Wallah (1965).
Pixton took to the boards and, after a couple of years roaming across Asia with Kendal's group, he returned to Hong Kong in 1961, having briefly visited earlier. In 1978, he would pen an entertaining memoir called On The Line, which recounted his entry into local English-language broadcasting.
Shortly after his arrival, Pixton estab­lished friend­ships in "what people like to term the 'arty crowd'", and before long "one thing led to another, and I began to be offered bits in radio plays for Radio Hong Kong and so my voice got an airing".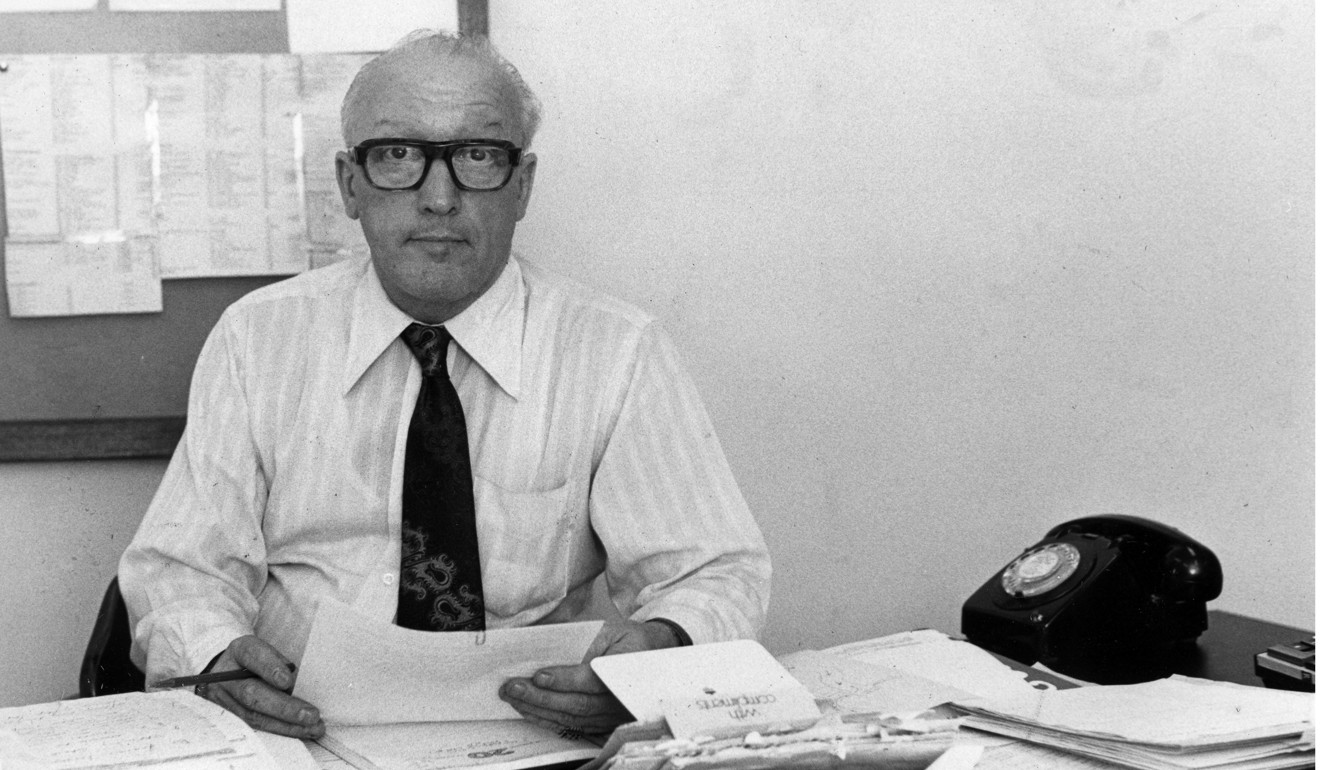 Pixton, nicknamed Pixie by some acquain­tances, was still broadcasting shortly before his death, in 2001.
Better known to listeners as Charles Weatherill (his mother's maiden name), Geoffrey Bonsall was born to Methodist missionary parents in China, where he spent the war years driving truck convoys with the Friend's Ambulance Unit. He came to Hong Kong in 1955.
Initially a librarian (and later a publisher) at Hong Kong University, Bonsall presented popular radio programmes for many years. He passed away in 2010.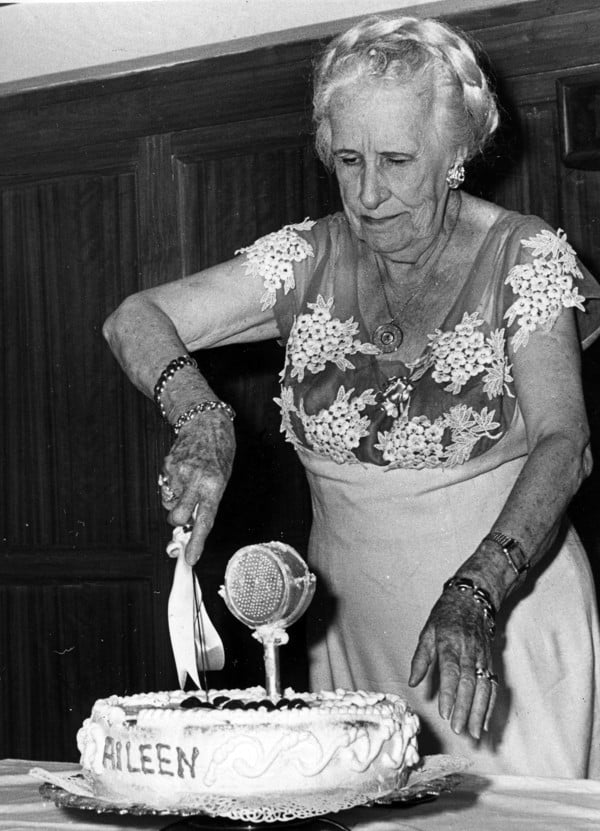 Geoffrey Weeks was another well-known local radio personality. He first came to Asia as part of the Entertainment National Service Association through which – along with Kendal – he performed for Allied forces during the second world war in India and elsewhere. Trained at the Royal Academy of Dramatic Art, he later broadcast with Radio Malaya for several years before, like many other ex-Malaya hands, moving to Hong Kong in the mid-1960s. Weeks died in 1974.
All these male broadcasters were gay; life in the colonies offered an escape from more conventional lives at home, and some prospect of personal freedom and reinvention in more complaisant, faraway places.
Local radio also offered women with "a past" the possibility of reinvention. After wartime internment in Stanley Camp, from 1947 until her death aged 83 in 1970, Sydney-born Aileen Woods presented a popular selection of sentimental tunes on Radio Hong Kong called Down Memory Lane.
Having toured Europe before the first world war as a singer with her twin sister, Doris, and their pianist mother, the trio settled permanently in Hong Kong in the early 1920s and operated a bordello of sorts in the old Beaconsfield Arcade, in Central.
To old stagers slyly in the know about Woods' earlier life, the show's nostalgic name – and its crisp-voiced hostess – conjured up a very different image to the genteel persona the former prostitute sought to cultivate.