I'm turning to you because I'm so frustrated with the masses of tops in shops but the lack of simple, good-quality ones. I've been looking for plain, thin-strapped tank tops in silk or some other nice fabric for ages but I can only see sporty ones that are too casual, silly frilly ones or those cropped styles that look terrible on everyone, as I'm sure you'll agree. Has the world gone mad?
Tank Girl, Happy Valley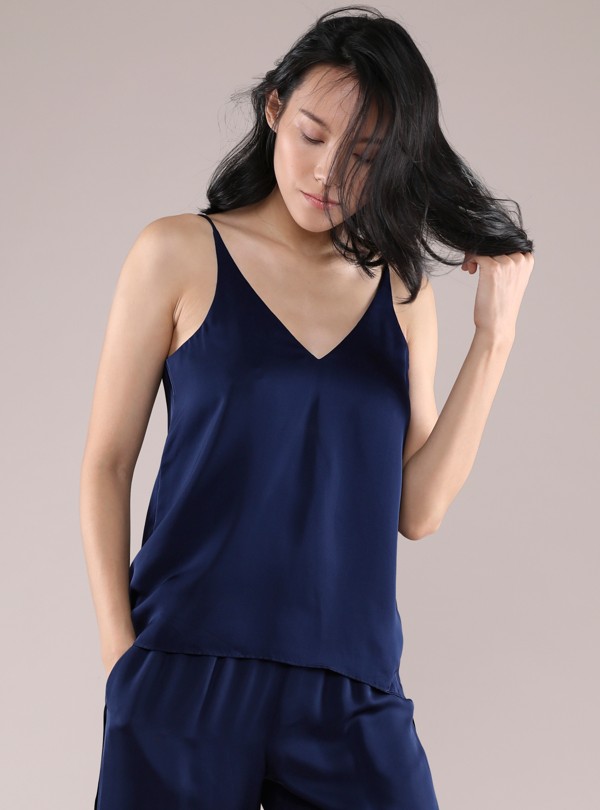 The Dictator rules: I'm sorry, did you mistake me for a friend? The world went mad long ago but that doesn't mean I share your frustration or woeful lack of resourcefulness. If you want commiseration, find an agony aunt. If you want beautiful basics, try a brand such as Hong Kong-based Grana. It makes spaghetti-strap V-neck georgette silk camisoles in 10 solid colours (HK$381; grana.com) and a double-layer­ed, racerback version in five shades of crêpe de chine (HK$350). And if you like that concept, then try Everlane, which offers a wide selection of minimalist separates including double-lined, V-neck camis in pale pink, bone white or black silk (HK$508).
Brands from the United States, especially south­ern California, are particularly good at high-quality casuals. Joie, for example, has the Nahlah top in porcelain white silk with an inverted pleat and relaxed fit (HK$1,440; 1/F, 22 Lyndhurst Terrace Central; or The Repulse Bay Arcade, 109 Repulse Bay Road; or shoptiare.com).
Similar brands to look for include: L'Agence, Equipment, Vince, J Brand and Velvet. T by Alexander Wang's silk charmeuse bodysuit in peachy pink or black gives the look of a classic camisole and the reassurance that the hem won't creep up to expose your rolls (HK$2,500; Gateway Arcade, Harbour City, Tsim Sha Tsui).
---
Help! I saw some amazing earrings at Zara that looked sort of African, with gold hoops and an orange fringe. Then I went on holiday and when I came back they were gone! I keep kicking myself and am now obsessed. Can you find me something similar? They were to die for!
Slightly Un-Fringed, Pok Fu Lam
The Dictator: Kick yourself again, would you? All this over a pair of HK$99 earrings? I'll admit Zara's gold-tone metal hoop earrings with an orange thread fringe running along the outer edge were rather fabulous, but please don't die over them. There are others.
I'm not quite comfortable with calling them African. If we use the very wide-reaching term "tribal", we can acknowledge that other cultures from the Americas to Asia have traditions of fringed, feathered or other­wise decor­ated hoop jewellery.
We would spend a little bit more and treat ourselves to Rebecca Minkoff's Thread Fringe Hoop earrings in gold plate with blue or multi­coloured fringe and available in two sizes (HK$375 to HK$454; shopbop.com). Jewellery brand Jardin has also played with fringe, as on its Fringe Wrapped Hoop Earrings in coral pink cotton thread (HK$630; intermixonline.com).
For only HK$61, you could get yourself the Violet Fringed Tassel Hoop Earrings at BooHoo.com in either silver-tone metal with navy fringe or gold-tone with black. Katerina Makriyianni's massive fan hoop earrings make a bold and beautiful statement in gold tone with a fuzzy fuchsia wool fringe (HK$1,161; netaporter.com).
Before you ask, no, tribal costume is not recom­mended. Dress mini­mal­ly rather than thematically for maximum effect.
Got a question for the Dictator? Email her with your name, or alias, and address at: [email protected]