Sotheby's had better watch out. Its biggest shareholder's own rival auc­tion house is stepping up its game and taking on the giant in Hong Kong this autumn.
For the first time, China Guardian will hold its local auctions at the Hong Kong Convention and Exhibition Centre, in Wan Chai – the most coveted and hard-to-book auction venue in the city. It will have four times more floor space than its previous sales, at JW Marriott Hotel, plus a vastly expanded inventory in number and in categories, and it will be held in the same building and in the same week as Sotheby's autumn auction.
The art market has tried to gauge the depth of China Guardian's ambitions ever since its co-founder and owner Chen Dongsheng bought a 13.5 per cent stake in 273-year-old, New York-based Sotheby's in 2016. The Chinese house's management insist there is no con­flict of interest for two reasons: Chen is not directly involved in Guardian's operations, and he owns the Sotheby's stake through Taikang Life Insurance, a separate business.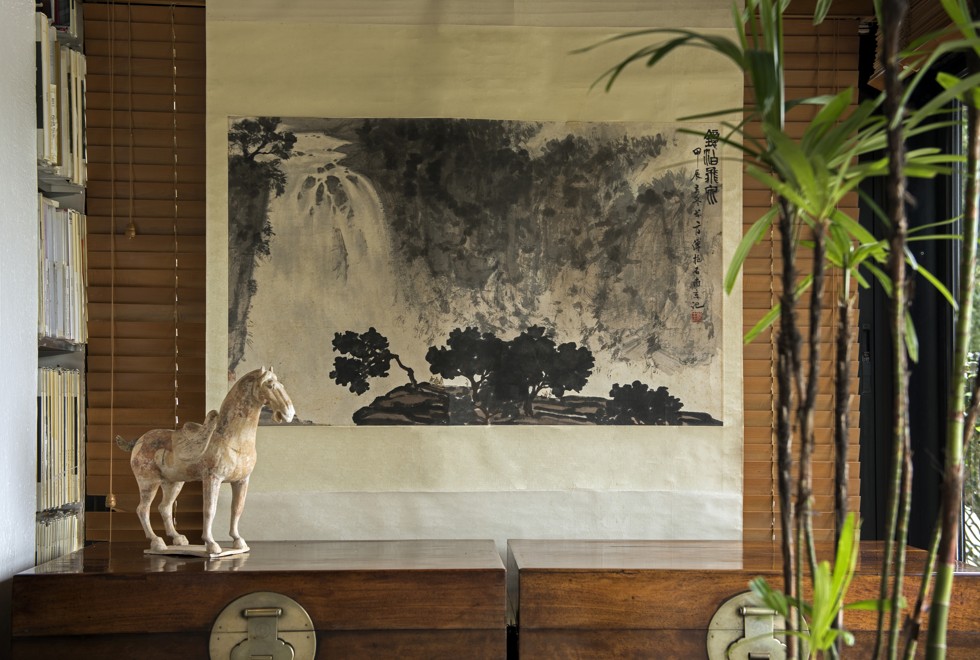 In sales, Guardian is a minnow compared with the two dominant forces in the industry – Sotheby's and Christie's – and even lags behind Poly Auction, its bigger domestic rival. It recorded 543 million yuan (HK$630 million, US$81.3 million) in sales last year against Poly's 950 million yuan. Sotheby's full-year tally was US$4.9 billion.
Hong Kong's subdued spring auction sales: too few good lots or too many auction houses?
In style, too, the private company has a reputation for being an understated, boutique operation. Like all Chinese auction houses, it charges less commission than its Western competitors. Sotheby's commission margin in 2016 was 17.1 per cent. China Guardian doesn't publish its official margin but chief executive Hu Yanyan says it is "slightly better" than the national average of 14 per cent. Hu, however, tells The Collector that Guardian is about to enter a new, more audacious phase.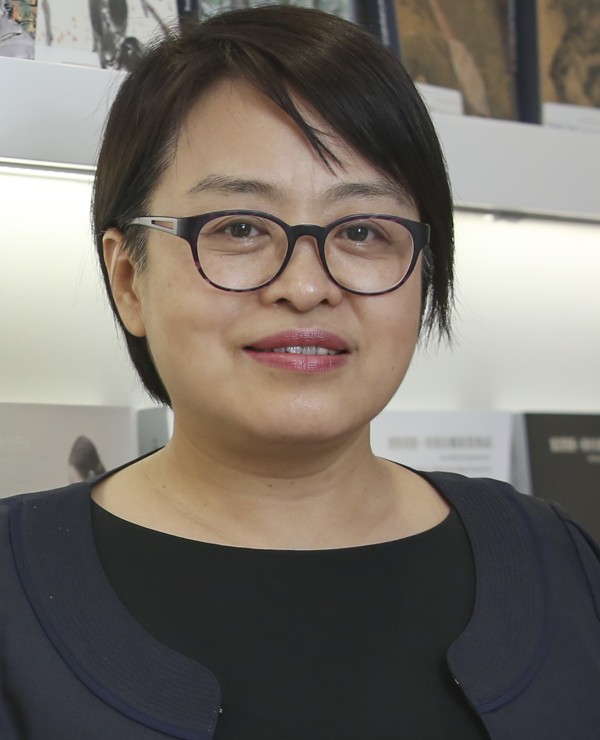 The move to the convention centre in Wan Chai coin­cides with Guardian's fifth anniversary in Hong Kong and a recovery in the Chinese auction market. Sales in the Chinese market fell for the third straight year in 2016, but this spring saw a return in demand, as Guardian's head of Chinese paint­ings, Guo Tong, told The Collector recently.
"With the extra space in Hong Kong, we can experiment with new categories – watches, jewellery – and new formats, such as a dedica­ted sale of local architect James Kinoshita's art and furniture collection," says Hu, a Chinese painting and calligraphy expert. "It will be designed to resemble his home, as we want to encourage buyers to live with their collection rather than just keep it in a warehouse."
Christie's CEO says auctioneer will maintain strong China presence despite global restructuring and job cuts
An elaborate banquet will be held at the convention centre for VIP clients on September 30, during which a charity auction will be conducted on behalf of the Ai You Foundation, a Beijing charity for children with congenital heart disease. The star lot will be a Steinway grand piano encrusted with Lalique crystals.
Charity sales and VIP events are well-estab­lished marketing stunts in the playbook of the international auction houses. More worrying for Guardian's competitors is its expansion beyond its core strengths: traditional Chinese paintings, calligraphy and antiques.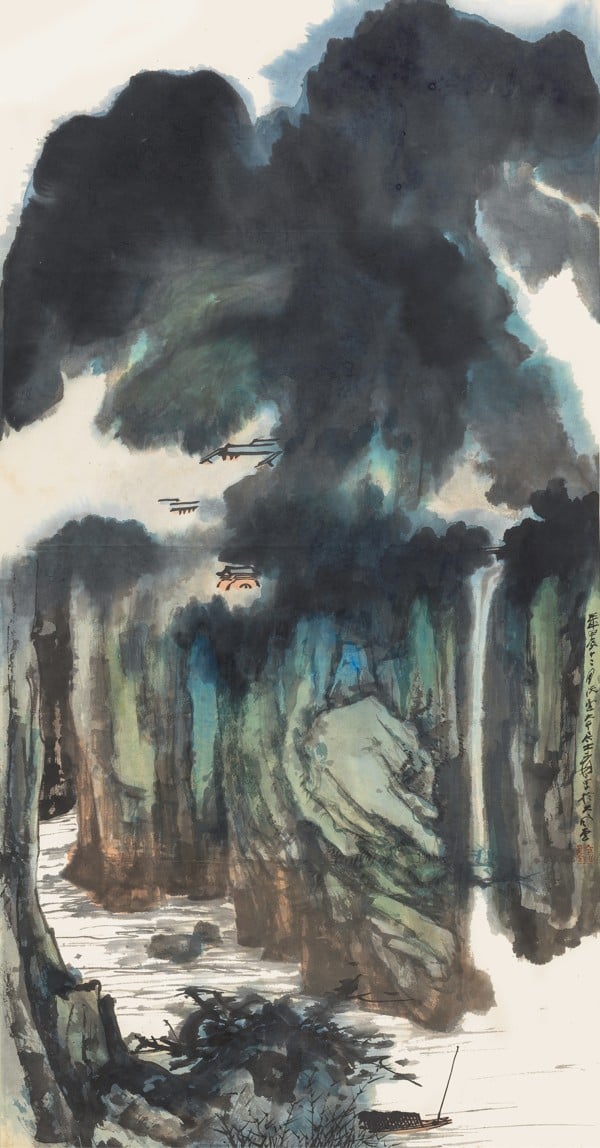 "We had only around 30 pieces of 20th-century and contemporary art in our Hong Kong spring sale. There will be 150 pieces in October," says Hu. Highlights in that category include a 1970 painting by Zao Wou-Ki titled 1.5.70, and Solitary Boat in Quiet Valley (1964), by Zhang Daqian.
When it comes to the all-important political capital – personal connections that can bolster a Chinese company's reputation – local firms are generally at an advantage compared with Western rivals. It is unclear whether the political pedigree of Guardian's founders is an asset or liability in the eyes of the Chinese leadership. Chen's wife, Kong Dongmei, is Mao Zedong's granddaughter, a fact that doesn't sit entirely comfortably with the couple's enormous wealth. (They were estimated to be worth 5 billion yuan in 2013.)
Sotheby's puts record estimate on Zhang Daqian scroll for Hong Kong auction
Another Guardian co-founder is Wang Yannan, daughter of late Chinese premier Zhao Ziyang, who was denounced for sympathising with the Tiananmen Square student protesters in 1989. At least Wang's background and her outspoken demand for the official vindication of her father's reputation have become less of an issue for Guardian recently. In 2014, Wang stepped back from daily management and Hu replaced her at the helm of the auction business.
Guardian, says Hu, is pre­pared for a new phase of expansion. "We are calling 2017 'Guardian's year'. This is a big moment for us," she explains.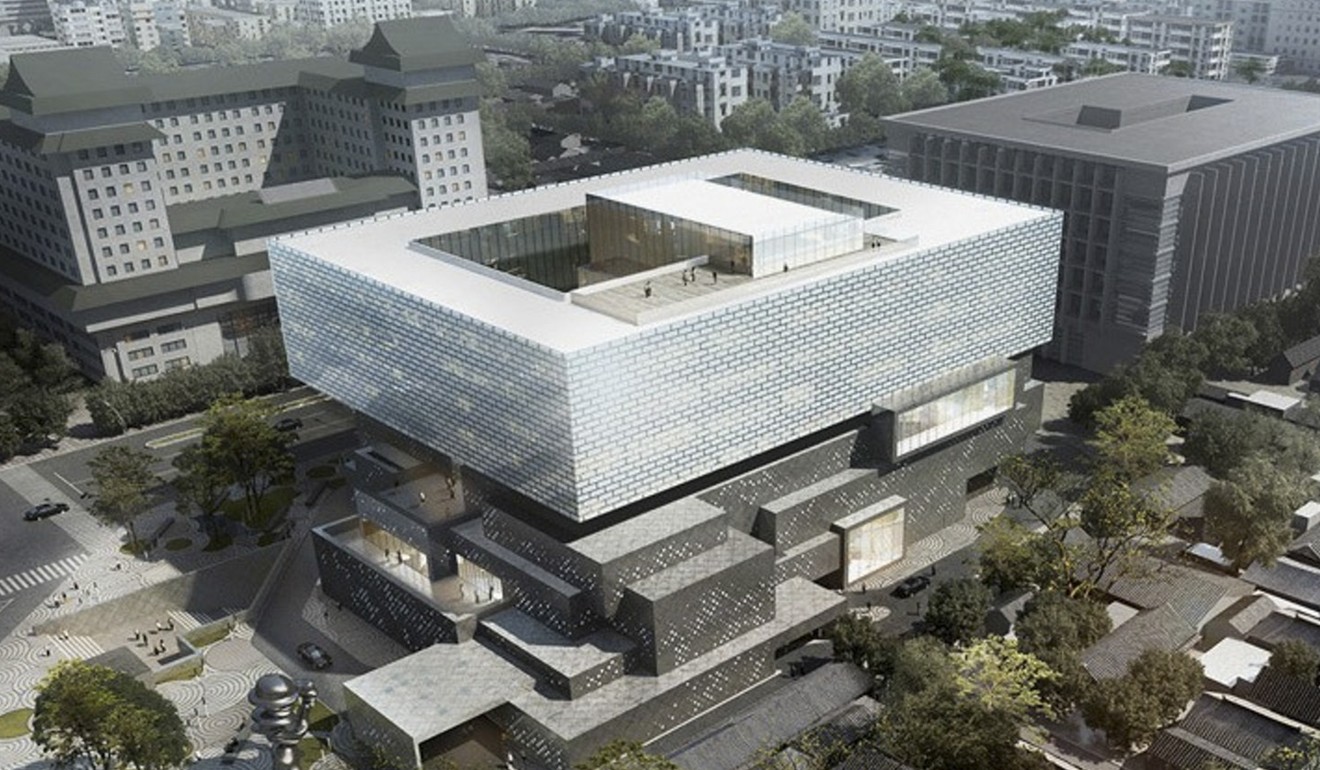 A new headquarters in Beijing, called the Guardian Art Centre, will open this autumn. Tad Smith, Sotheby's chief executive, and Kevin Ching, its Asia chief, were given a tour last September of what is Guardian's boldest endeavour yet. This multipurpose building, on Wangfujing Street in the heart of Beijing, will host all of Guardian's auctions in China from November this year onwards. It will also be used for exhibitions, art storage and restoration, and educational purposes, and will include a five-star hotel.
"We have no plan to hold auctions in other cities, but the company will expand vertically under a separate subsidiary called China Guardian Investment. It will manage the new Beijing building, hire the space out for exhib­itions, run courses for people of all ages, and publish books and magazines about art," Hu says.
She adds that Sotheby's isn't like any other competitor. "We do have a certain warm feeling towards Sotheby's because of our special link."
With their sales overlapping in Hong Kong, goodwill between the two may well be tested.