How can I wear an oversized trench coat and not look like I took my husband's by mistake?
Steal or Not to Steal, Sai Ying Pun
The Dictator rules: You are missing the point. You are supposed to look like you raided a man's wardrobe. Anyway, just come out and say it. What you are really worried about is looking fat. Unless you are rail thin, have a quirky aesthetic or are David Byrne, you'll want to create a sense of proportion. (Did anyone even get that old reference?) Leave the coat open and wear one fitted item underneath such as leather trousers. Reveal a little skin with a crop top (only tight abs need apply), slashed or cropped jeans, or bare legs as a counter­point to the heft and masculinity of the coat. Show off your waist, if you still have one, with a belt over the coat.
Now, which of this season's many oversized trench coats should you buy? Well, the first brand you think of for such a garment, Burberry, is a good place to start. Yup, it goes way beyond the traditional, as evidenced by its array of trenches and car coats for autumn-winter 2017 in classic gaberdine, taffeta and even plastic (HK$6,700/US$858 and up). Don't miss its asymmetric cotton trench (HK$17,000) and oversized bonded-cotton car coat in pop-art-like blocks of red, beige and check (HK$23,000).
Korean label YCH designed its trench to be open at the front from the waist down and at the back with a high slit in light beige cotton (HK$6,200; Lane Crawford). Pushbutton, also from Korea, has nailed it with a few interpretations, including a seemingly simple one in a beige cotton twill that is reversible to show the blue, red, white and yellow patchwork of the lining on the outside (HK$9,600; Harvey Nichols). All the high-street brands will be offering trenches, too. Good luck wearing one in this heat!
---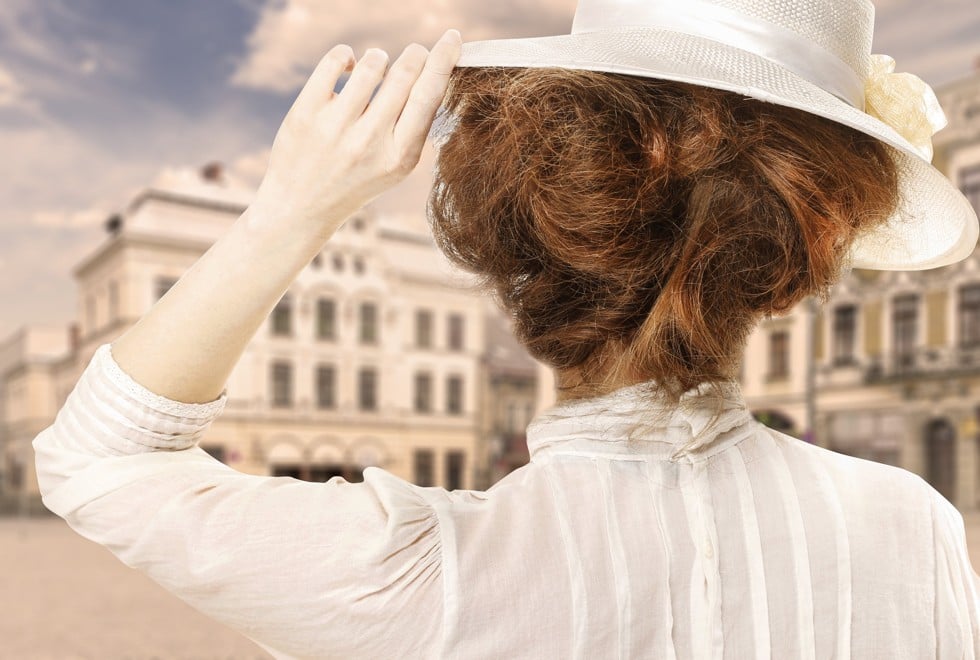 I read that high-necked blouses are in fashion again. Can that be right? Are we talking about Victorian lace? Because I'm not sure I could go there.
Hot Under the Collar, The Peak
The Dictator: Wake up. I just read that long dresses worn over jeans are de rigueur. I read it. I won't be wearing it. A high-neck top, though, is intriguing, especially as an alternative to ridicu­lously long sleeves that keep getting caught or smeared in something. Forget lace. Think modern, minimalist. Marni has several takes: try a blouse with high collar in solid or printed silk acetate, or a casual crisp cotton top with a gathered collar (HK$7,300 and up). Marni designer Francesco Risso has created technical jersey collars on what looks like a soft harness with ties at the back (HK$4,200).
We are infatuated with Wanda Nylon's funnel neck top in red, blue and white striped cotton (HK$3,815; Net-a-Porter), with cuffed sleeves and a belt tie in the same fabric. Y's Yohji Yamamoto has the perfect funnel-neck blouse in light­weight wool blend with buttoned cuffs and side slits (HK$5,856; totokaelo.com). The grand fashion houses, from Valentino to Gucci and Saint Laurent are all doing silk blouses with retro ties at the neck or back (about HK$11,000), and you can be sure fast-fashion retailers have them, too.
Ellery has put high collars on many of its tops and knits, including a white cotton blouse with smocking cinching it in at the waist and cocoon sleeves (HK$6,500; Lane Crawford). Stella McCartney brings the funnel neck to a blue denim belted top (HK$5,780; Lane Crawford). And if you really want to look like you know what you are doing, follow the street stylers, pairing your top with cropped jeans and the latest shoes.
Got a question for the Dictator? Email her with your name, or alias, and address at: [email protected]