Many Chinese think nothing of wearing pyjamas in public. The practice is so popular in Shanghai that, in 2010, in the run-up to the World Expo, the local government, eager to present a civilised front, launched a campaign urging residents to stop stepping out in nightwear.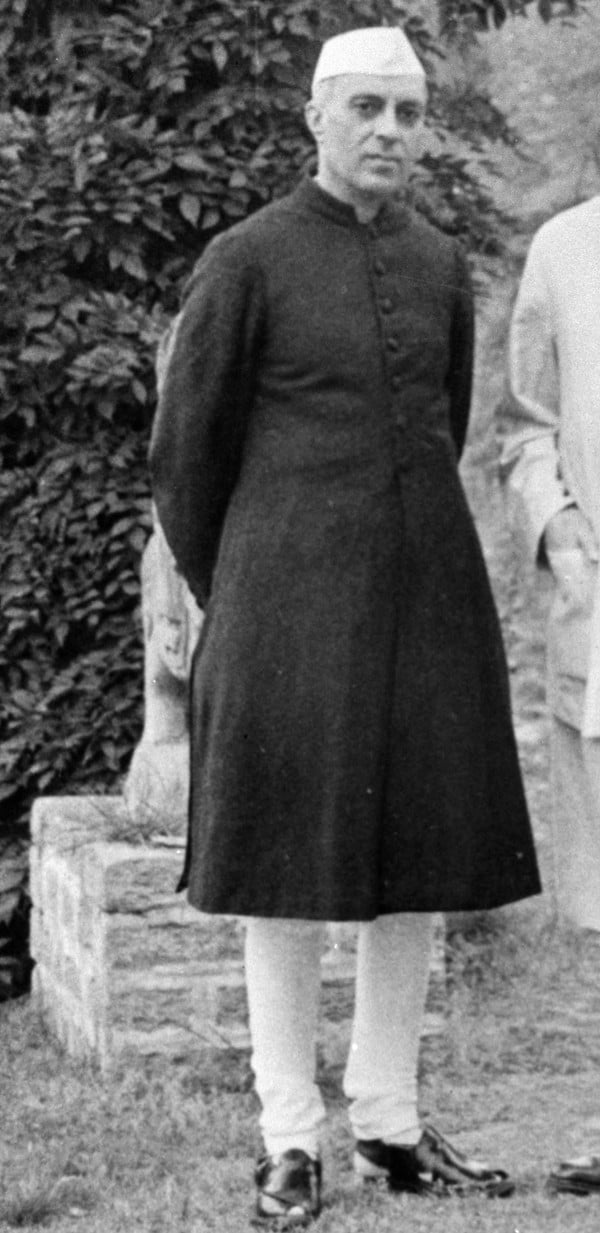 Pyjamas/pajamas, both the garment and the name, originated in a different part of Asia, where they were (and still are) not used for sleepwear. The word comes from Urdu/ Hindi pāyjāma/payjāmā, and its Persian etymon pāyjāma/ pājāma – where "pāy" and"pā"mean "foot, leg", and jāma is "clothing, garment", with the English plural ending added. This originally referred to the loose trousers, usually of cotton or silk, tied around the waist, worn by both sexes in South Asian and Middle Eastern regions: a stitched garment in contrast with the more common, older, wrapped or draped forms of South Asian attire.
The garment and name were soon adopted by Europeans living in Asia. A 1610 French account from Goa suggests that the Portuguese in India wouldn't sleep without them; and "mogul's breeches" as lounging attire were introduced in the 17th century to England (a fashion then short-lived). The first documentation in English is an 1801 reference to "Tippoo Sultaun's wardrobe [...] pai jamahs, or drawers"; and by 1854 visitors to British India were advised that most Europeans wore "pajamas" for afternoon naps. From about 1870, during the Victorian period, pyjamas steadily replaced the traditional nightdress in England and Europe as male sleeping attire.
Alternate forms of the word find it abbreviated to the initial letters of the first two syllables, as PJs, as well as clipped, with the diminutive jammies, or reduplicated as jim-jams (distinct from jim-jams meaning "extreme nervousness").
Model Gigi Hadid rocks the pyjama trend. Picture: instagram.com/gigihadid
Western fashion has seen Coco Chanel's "beach pyjamas" as 1920s loungewear, and pyjamas' comeback nearly a century later as noughties' high style. Meanwhile, pajamas, alongside other traditional clothing, are still widely used across South Asia, and found symbolic use in post-independence India – the country's first prime minister, Jawaharlal Nehru's deliberately fashioned a non-Western image in a sherwani pajama suit (knee-length Nehru-collar coat with tight trousers).
The idea of "sleepwear-as-streetwear" should perhaps be re-evaluated – it really is the cat's pyjamas!