With the economy and financial markets booming, recent Hong Kong auctions witnessed roaring trade. At the city's three biggest auction houses' autumn sales, cash-rich collectors shelled out HK$2 billion more than last year.
Tycoon Robert Tsao Hsing-cheng, felt so flush on September 30 that he bid HK$6.2 million for a special-edition Steinway piano being sold for charity, and immediately gave it back to be sold again. Four days later, Tsao's Song-dynasty brush-washer bowl sold for a record HK$294.3 million, making it the most expensive piece of Chinese ceramic ever auctioned.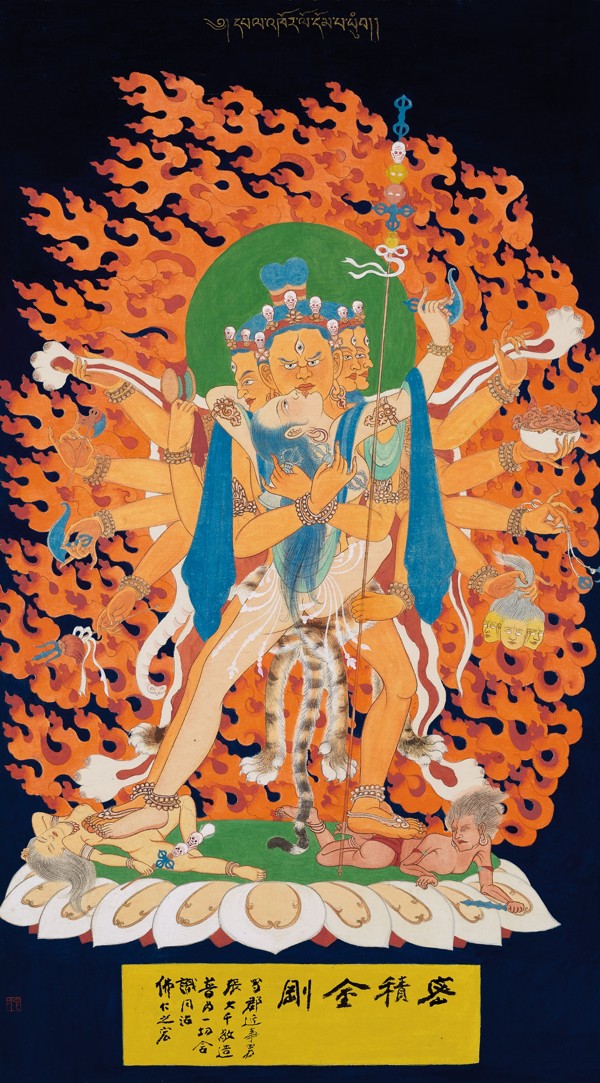 China Guardian Hong Kong, celebrating its fifth anniversary by selling that Lalique-crystal-covered piano, held its sales in the Hong Kong Convention and Exhibition Centre for the first time, giving the auction house four times more space than at its former sale location, in the JW Marriott Hotel. Traditionally strong in Chinese paintings, China Guardian was able to beef up its offering, with 1,700 lots compared with about 1,100 last year.
In the modern and contemporary art category, China Guardian sold Zhang Daqian's scroll Vajrasattva (1950) for HK$34.9 million, four times more than the highest pre-sale estimate of HK$8 million. It also sold the Schoeni Family Collection of contemporary Chinese art for more than HK$13 million, with a sell-through rate of 93 per cent. In total, the house raked in HK$652 million in just two days, nearly double the figure achieved last year.
China Guardian's mainland-affiliated rival, Poly Auction Hong Kong, also marking its fifth year in the SAR, made more than HK$1.8 billion in sales compared with HK$1.1 billion last year, even though the number of lots it offered shrank from 1,800 to 1,500. Highlights included a set of 60 bottles of Kweichow Moutai from 1983-86, which sold for HK$2.2 million.
China Guardian and Sotheby's going head to head in Hong Kong this autumn, as Chinese auction house expands in city
China's most expensive drink has come back into favour recently, despite President Xi Jinping's crackdown on excessive official banquets. Poly Auction also boasted a white-glove sale of gilt bronze Yongle imperial Buddhist sculptures, including a figure of deity Yamantaka that went for HK$132.2 million.
Over at Sotheby's Hong Kong, all bread-and-butter categories saw improvements on last year, the Chinese Works of Art sales enjoying a significant boost from Tsao's ceramic. And while Poly Auction celebrates the success of offbeat offerings such as Moutai and Yongle Buddhas, most painting records set at Sotheby's were by non-main­stream modern and contemporary artists we don't often see in Hong Kong sales.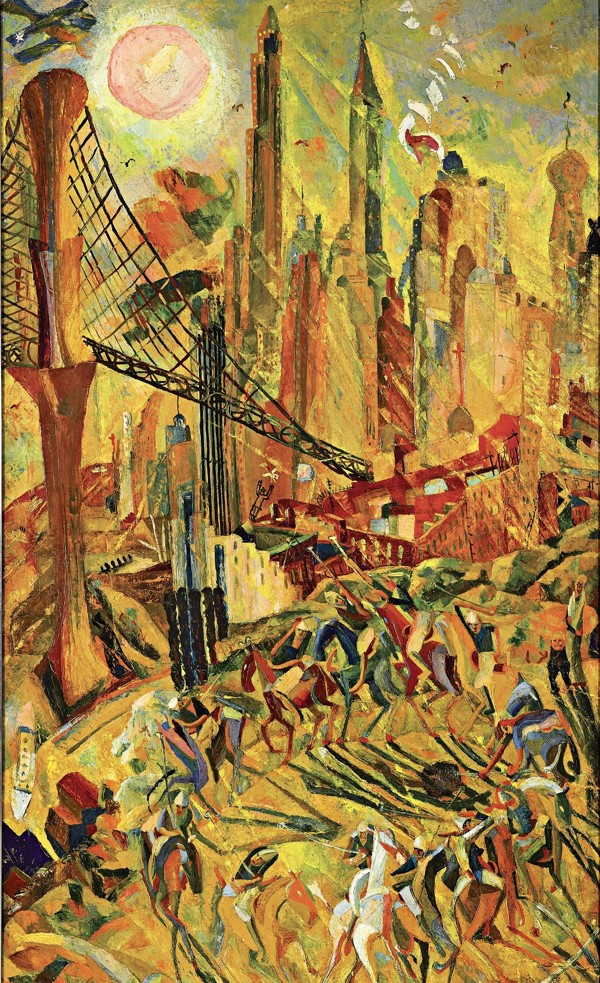 Yun Gee's Wheels: Industrial New York (1932), for example, sold for HK$105 million – a record for the Chinese-American artist. Many records set were for Japanese artists such as Morita Shiryu, whose ink works came to market in a special sale. According to Kevin Ching Sau-hong, Sotheby's Asia chief executive officer, this is because prices for Chinese modern and contemporary art­ists have experienced years of rapid rises and buyers are now looking for works that are less familiar and relatively more affordable.
"People are looking to new names, new categories, for bargains," Ching says. "We also need to diversify to grow the number of buyers. Hong Kong's market is pretty mature. Mainland China is very big but people buying from us are already quite stable. So we need to tap into the tier-two cities more, by intro­ducing new categories that are relatively modestly priced, and by introducing more online services."
Next month, Ching adds, Sotheby's Hong Kong gallery will host its first selling exhi­bi­tion of Middle Eastern art.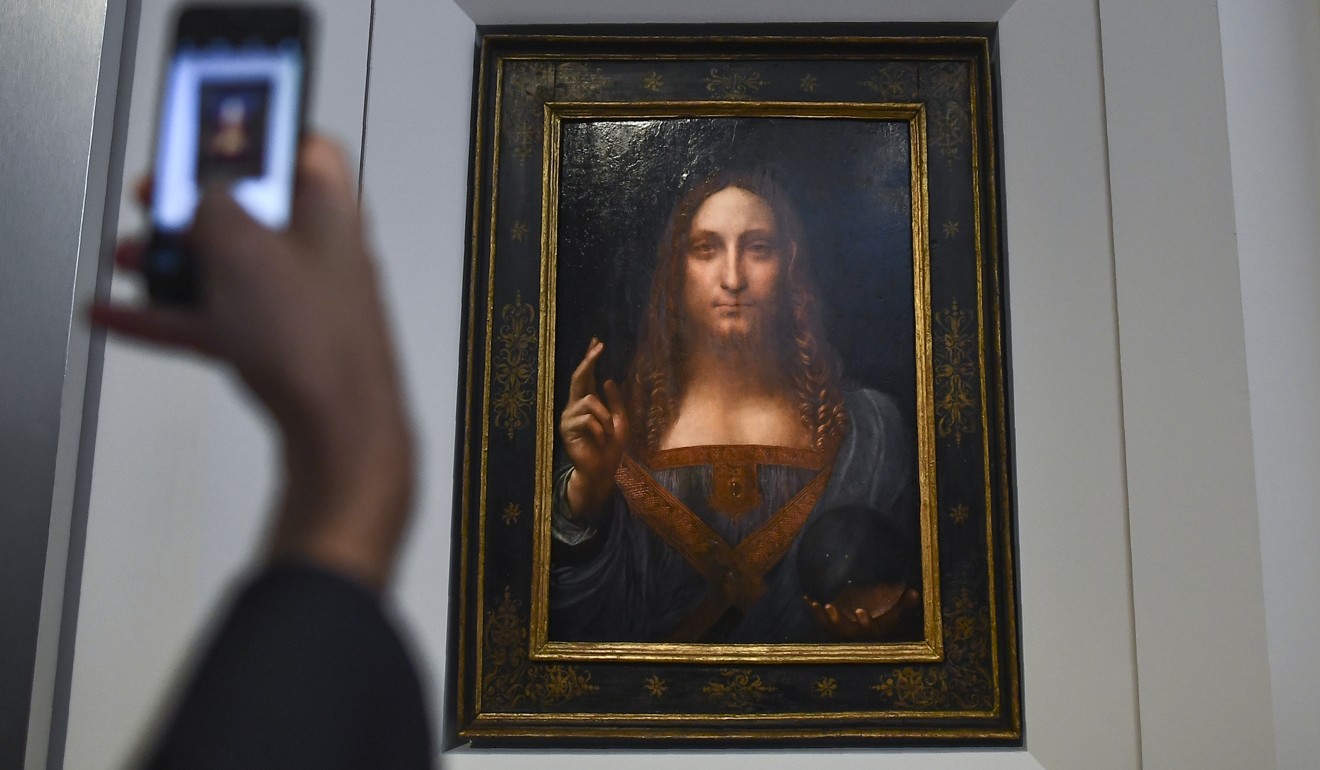 Looking ahead, Christie's appears to be pointing Asian clients towards older Western art (as opposed to contemporary Western art, which everybody is selling). This November, the house will hold a special sale called "Dear Monsieur Monet" – a collection owned by painter Claude Monet's family. The 54 pieces include works by the late impressionist him­self, as well as by his artist friends Eugène Boudin and Paul Signac. The sale will take place on November 26.
'An art world miracle': only da Vinci in private hands to auction for US$100m – after selling for US$125 in 1958
And Christie's clearly believes there's an appetite for historical paintings here. On October 13, the auction house showed Leonardo da Vinci's Salvator Mundi (1490) in its Hong Kong gallery, ahead of the painting's sale in New York on November 15. Christie's has also just transferred European old masters specialist Cecille Wang Xichu from its London office to Hong Kong, and sponsored the Leiden Collection exhibition of 17th-century Dutch paintings in Shanghai this month.