From Hong Kong's earliest years as a colony, European adventurers would sometimes arrive without sufficient funds for onward travel. Depending on their skills, some "beachcombers", as they were known, found temporary work to see them on their way. Others – always a minority – resorted to begging in the streets.
Nineteenth-century newspapers occa­sion­ally carried reports of derelict Euro­peans being prosecuted for vagrancy. A custodial sentence (and, sometimes, corporal punish­ment), followed by summary deportation, was the usual tariff. As in other colonies, British offenders were usually dealt with the most severely – a stern example was made of them for letting the side down so publicly.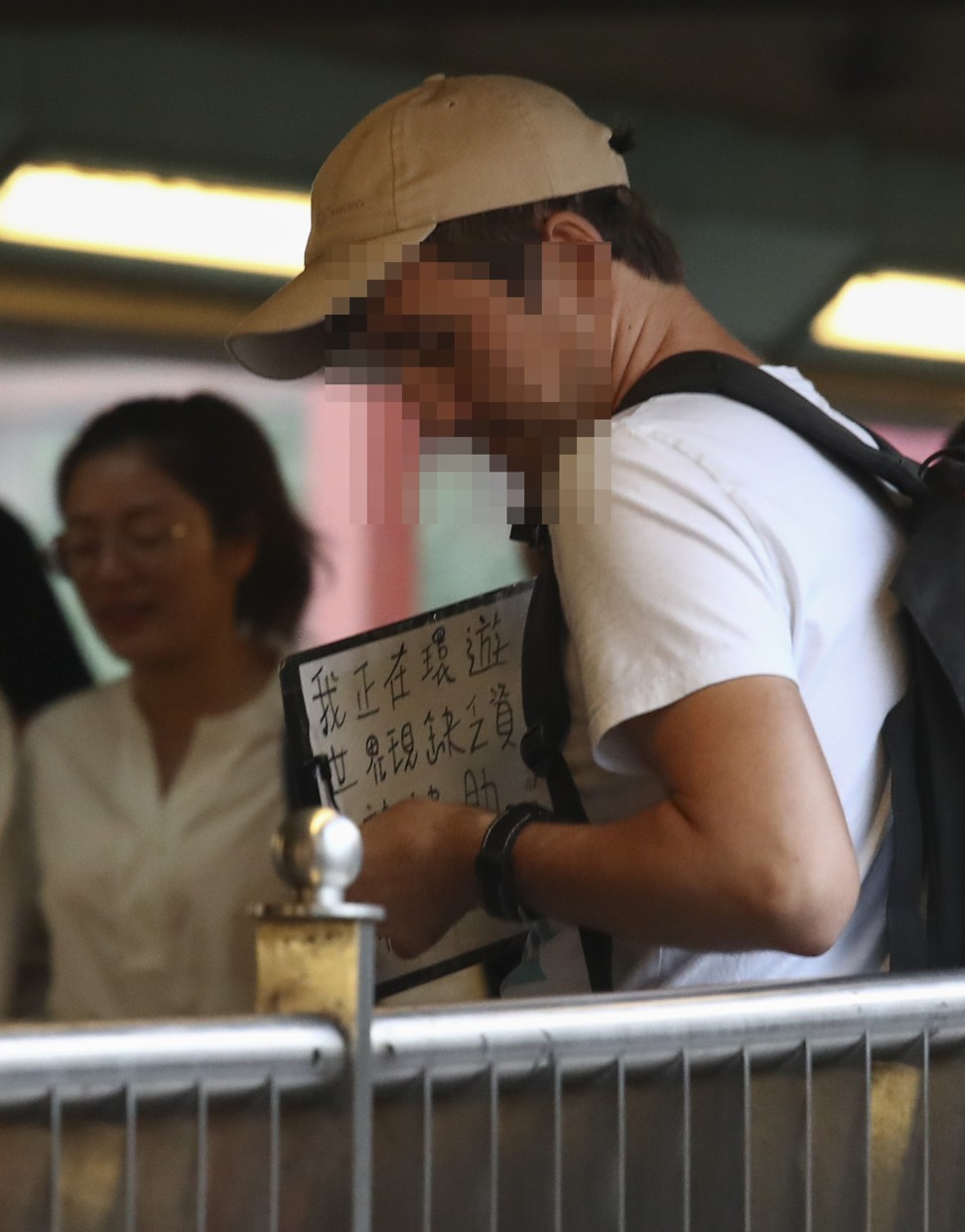 In recent months, Caucasian beggars of various nationalities have appeared across Hong Kong. While main tourist beats such as Central and Tsim Sha Tsui are obvious habitats, mendicants can also be spotted squatting beneath under­passes in Tsuen Wan, on Yuen Long back­streets, near road crossings in North Point, and clustered around MTR entrances from Lok Fu to Kwun Tong.
It's simply too much trouble to arrest them, isn't it
Typically some attempt is made to busk with a guitar, drums or other musical instru­ments, with variable results. One ukulele player, spotted recently in Yau Ma Tei, was so bad that the temptation to pay the wretch to shut up and clear off was almost irresistible.
Far from home: the Westerners adrift in Pattaya
Unless these individuals hold a permanent Hong Kong identity card, all are in flagrant breach of their conditions of stay; tourists are not permitted to work and can be prosecuted for doing so, and would be if the relevant authorities were prepared to do the work they are paid for and enforce the law.
On several occasions, I have seen Caucasian beggars totally ignored by patrolling Food and Environmental Hygiene Department officers (usually very alert to market hawkers with a few boxes on the pavement), who walked past with their gaze assiduously averted.
Arrested for making HK$1, elderly cardboard seller wins hearts, minds and the all-clear
A few weeks ago, late one afternoon at the junction of Queen's Road Central and Pedder Street, I spied two particularly grubby specimens sitting in the middle of the pavement with a begging bowl and a scrawled note in Chinese before them that detailed their circumstances (they wanted to finance onward travel, apparently), tunelessly bashing away at a pair of bongo drums.
As I stood, watched and listened from a few feet away, two young police constables approached the pair, checked their passports and then told them to go away as they were blocking the pavement.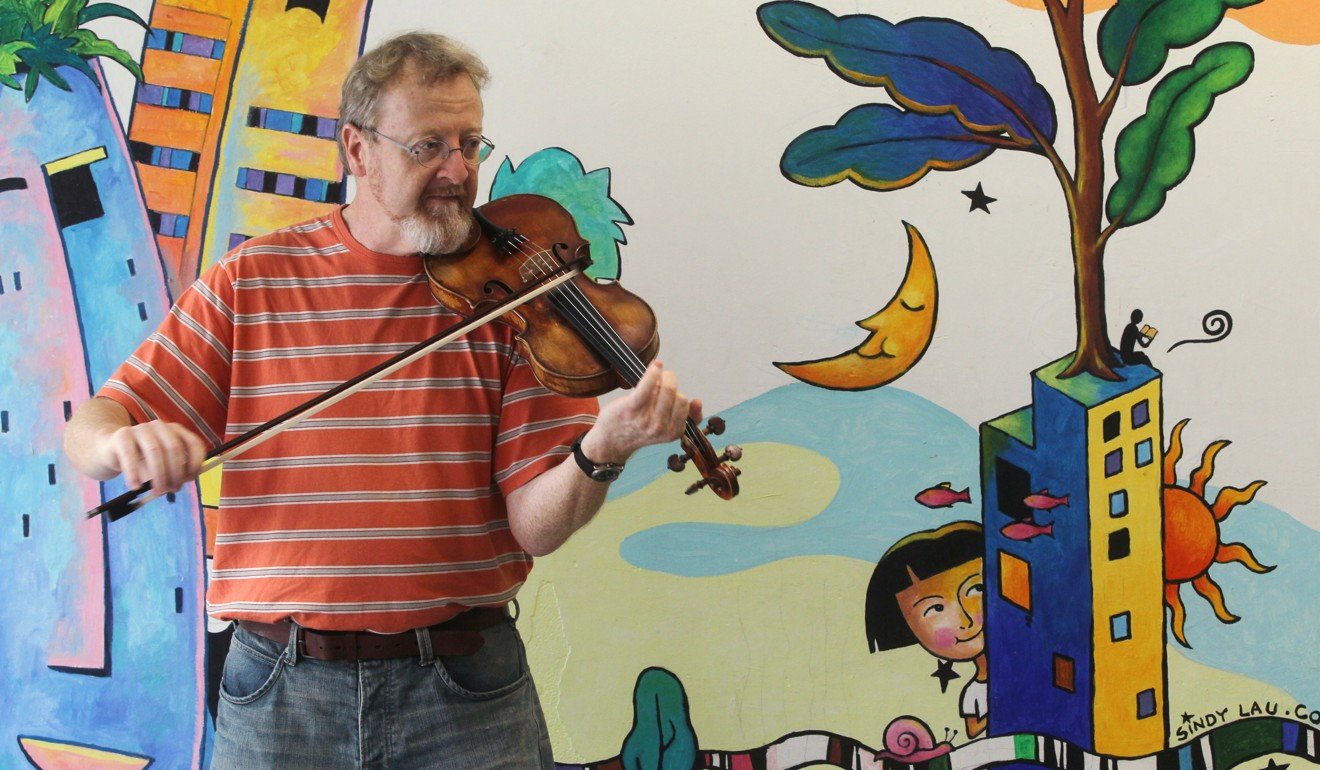 As these "musicians" got up to leave, I strolled over and politely asked the constables why they did not arrest them on any of several possible charges. Hilarious, it was, to watch these fine young custodians of law and order immediately switch out of their hitherto serviceable English and gape stupidly in feigned "sorry, no understand" incomprehension. Equally entertaining was witnessing their swivel-eyed, drop-jawed reaction when I changed channels to Cantonese for their benefit.
Hong Kong's buskers: the good, the bad and the dreadful
With no linguistic means of evasion at their disposal (just who, they clearly wondered, was this person quizzing them), I gently repeated my earlier question. The constables looked at each other open-mouthed, giggled a bit in embarrassment and made no reply.
"It's simply too much trouble to arrest them, isn't it!" I finally said, answering my own question, and they both nodded vigorously, found voice at last and agreed that, yes, it was too much mah fan. I left it at that, they both looked relieved when I said I understood, and waved and smiled as I walked off up the road.
Should we give money to people begging on the street?
Thus we can clearly see an aspect of contemporary Hong Kong's – shall we say, somewhat selective – "rule of law". Perhaps the secretary for justice, director of immigration and the commissioner of police might like to relieve themselves of some helpful clarification?