Well-known literary figures seldom stay long in Hong Kong. And given the city's overween­ing philistinism, why would they?
Those who did remain in the colony for any length of time were, as British novelist W. Somerset Maugham candidly described himself in another context, usually in the first rank of the second rate.
A passing visit only provides so much material, and much of that – once published – militates against any lengthy return sojourn. Maugham himself found this out the hard way after his Far Eastern short stories were released; lonely planters, administrators and various eccentrics had opened up to him, only to find their personal lives and secret stories repurposed in his fiction, earning him threats of legal action and the cold shoulder on subsequent visits.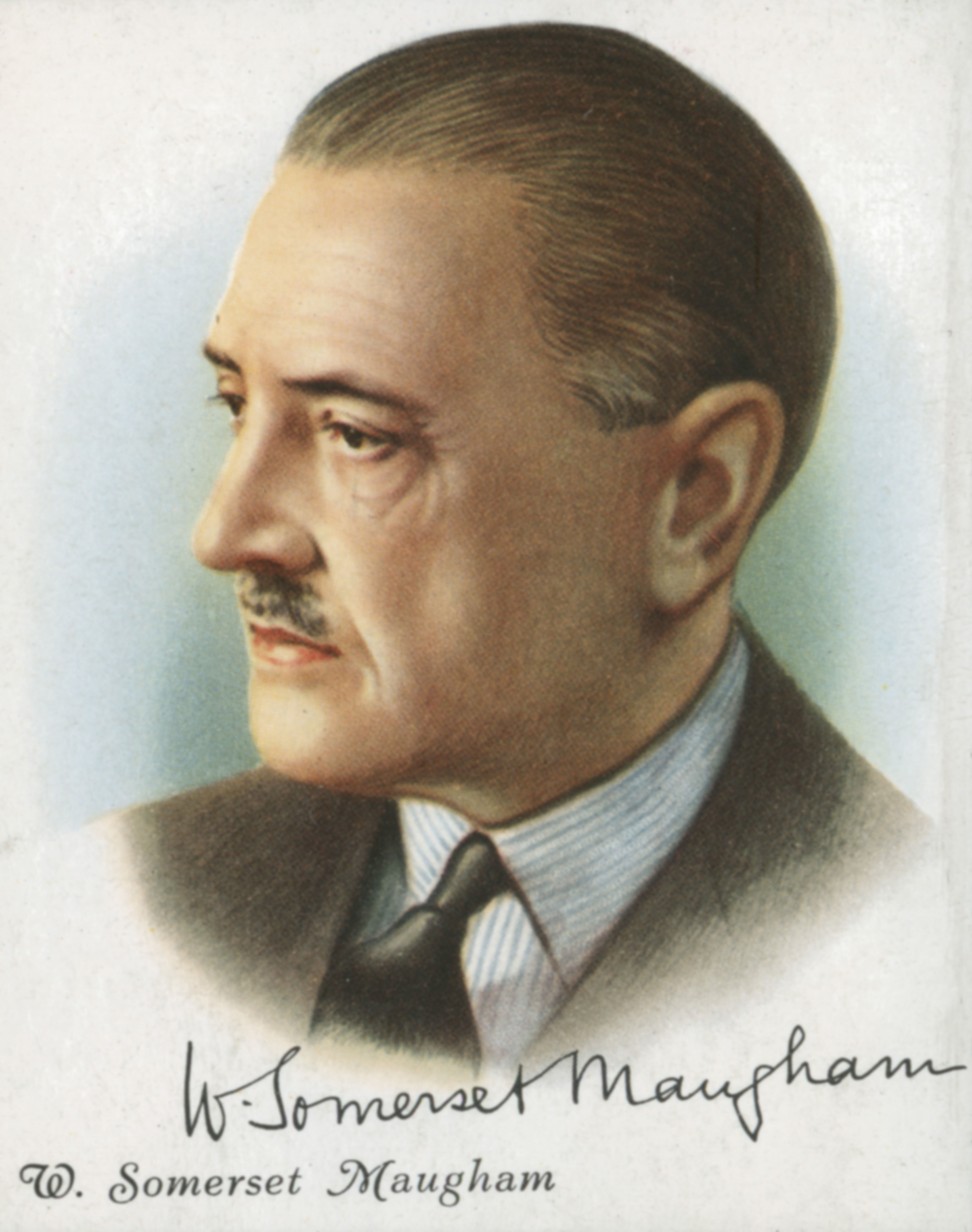 Statue Square in Hong Kong's Central district contains a Victorian effigy of a frock-coated Sir Thomas Jackson, chief manager of the Hongkong and Shanghai Banking Corporation for most of the period between 1876 and 1902. Nineteenth-century Far Eastern finance aside, Jackson and his ilk inadvertently played an important role in shaping 20th-century literary history as – by negative example – they impelled British author P.G. Wodehouse on his literary career.
Pelham Grenville Wodehouse – known throughout his life as Plum, and profession­ally as P.G. Wodehouse – was the son of Ernest Wodehouse, a late-19th-century Hong Kong magistrate. The author's eldest brother, Philip Peveril, was reportedly the first European child born on The Peak, in 1877; his name came from Sir Walter Scott's novel Peveril of The Peak (1823).
He joined the local police force and eventually became, in the tart words of one of Plum's many biographers, a "stereotypical colonial blimp"; he retired to England, where he died in 1951.
After a promising school career at Dulwich College, in London, where he excelled at cricket, P.G. Wodehouse was prevented from going to university because his family's finances would not stretch to it.
With the help of family connections, he joined the Hongkong and Shanghai Bank in London in the early 1890s, as a management trainee, and spent some years learning the ropes. Banking, though, didn't appeal, and to escape the cramped, suburban London commuter lifestyle, and the tedious people who went along with it, he began freelance writing in his spare time.
Success soon followed and Wodehouse quickly abandoned banking, living for the rest of his long life – he died in 1975, aged 93 – by the pen.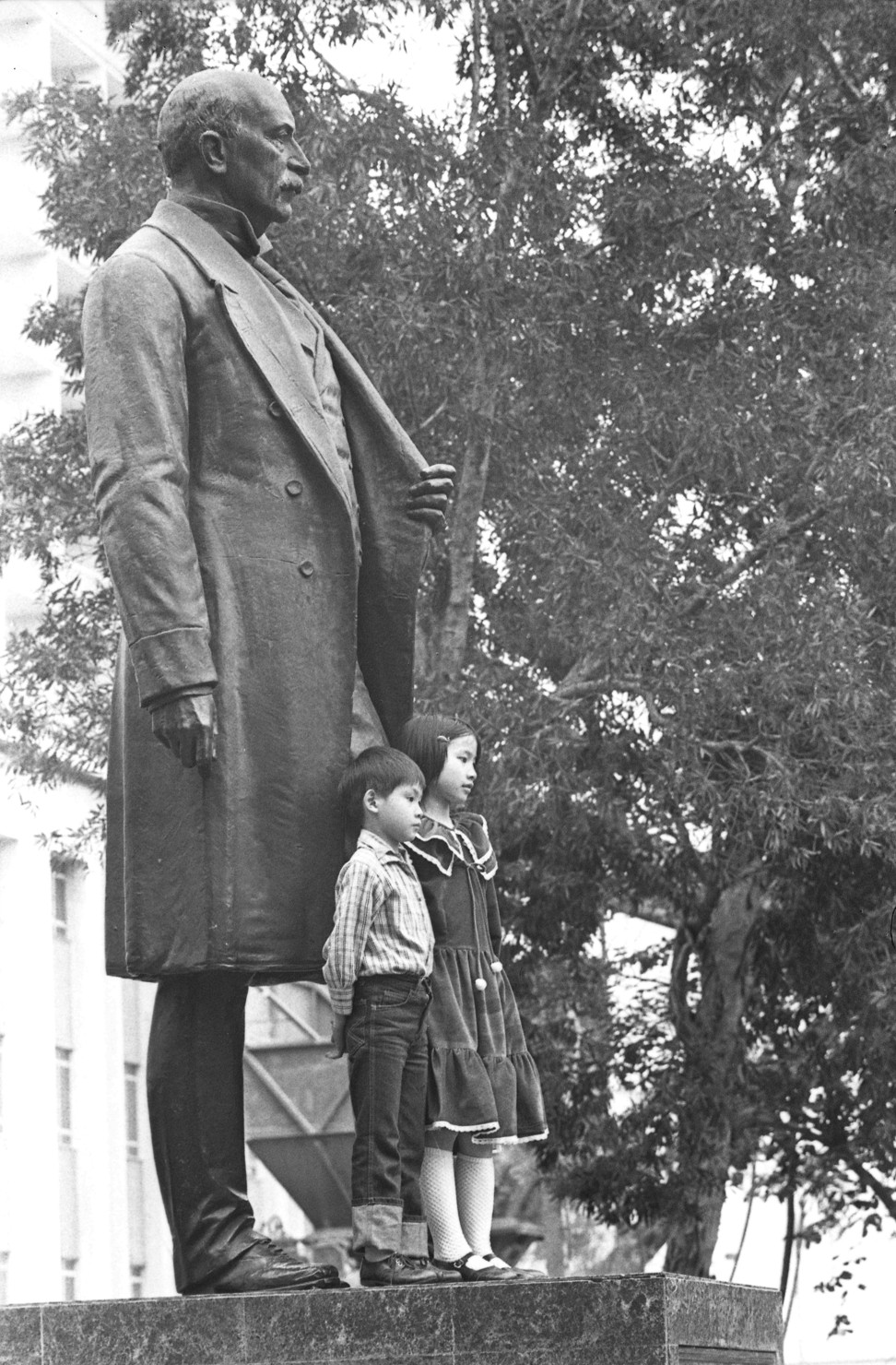 One of the 20th century's most prolific writers, Plum's novels, screenplays and short stories have delighted millions with their zany plots, hysterically wrought characters, delicious wordplay and sheer exuberant fun. Hong Kong doesn't figure in his stories – he left when he was two years old and never returned; and in any case, the city would have provided little useful material.
Wodehouse's breezy, madcap humour would not have been inspired by life here.
To this day, Hong Kong remains one of the world's irony-free zones. And as others have shrewdly observed, the most laugh­able aspects of Hong Kong life are also the most deeply unfunny. All too often, lead­ing local personalities – walk­ing, breath­ing caricatures too ridiculous for an author's invention – are taken seriously by those around them.
Still, some of Hong Kong's denizens conformed to Wodehouse character templates. For many years, senior manage­ment positions with certain China coast trading companies were natural havens for public-school boys of the Bertie Wooster type; certain clubs were – and remain – the Oldest Member's natural habitat; and down the decades the city's women's groups have counted more than a few formidable Aunt Agatha types among their ranks.