Flocks of raucous screeching yellow-crested (or lesser sulphur-crested) cockatoos are a familiar sight in Hong Kong. They are the only one of the 21 species of cockatoo worldwide that can be found in the territory. Cockatoos – parrots belonging to the bird family Cacatuidae, with less colourful plumage of white, grey or black, but with showy crests and curved bills – are indigenous only to Australasia, Indonesia and the Philippines.
The species' distribution gives a clue to the origin of its name: it is not a derivation of the English word "cock", as folk etymology might suggest, but comes from the bird's Malay name – kakatua, perhaps from kakak ("elder brother/sister") and tua "old". It could even be echoic, reflecting the bird's call.
The word made its way into English via the Dutch kaketoe, its spelling thereafter influenced by the English "cock". The Dutch would have encountered the bird and its name during their time in the Indonesian archipelago, from the first Dutch expedition to the East Indies, in 1596, to gain direct access to the spice trade, and the presence from 1603 of the Vereenigde Oost-Indische Compagnie to the existence of the Dutch East Indies from 1800 until Indonesia's independence in 1949.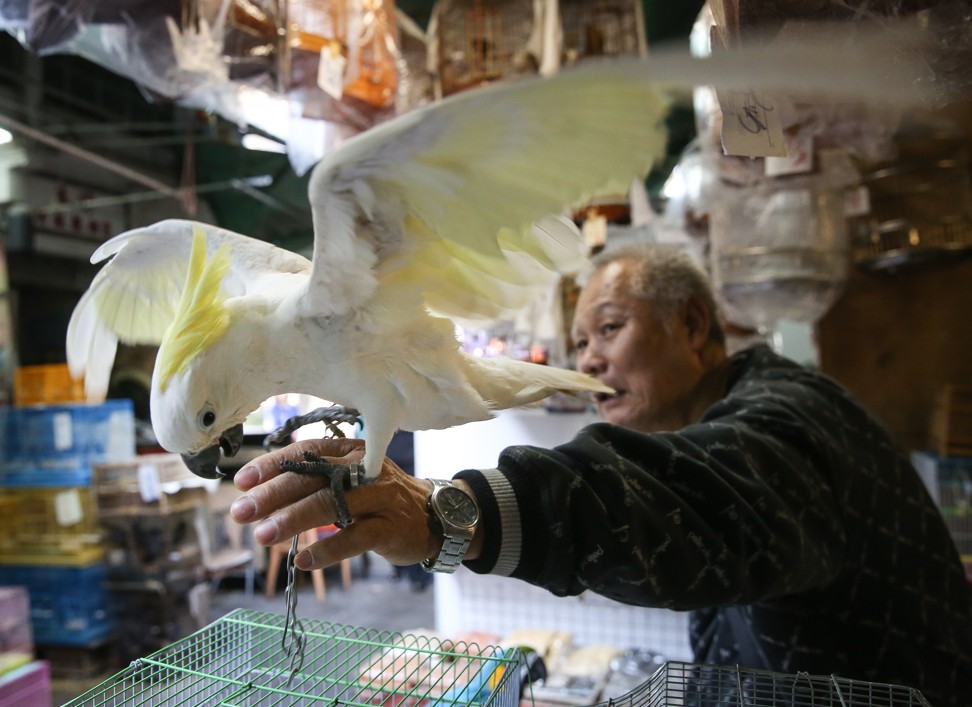 Variants of the word in English – cacato, cockatoon, crockadore, cocatores – appear in travel writing from 1634 and throughout the 17th century, settling by 1850 on cockatoo.
"Cockatoo" also developed from the mid-1800s as an Australian colloquialism or slang for a small farmer – who alights on good ground, extracts all he can, then flies away – or a lookout for persons engaged in illegal activity, who would raise the alarm.
The related word cockatiel – the smallest of cockatoos, endemic to Australia – entered English through the language of not one but two earlier colonial powers in the East Indies. With Portuguese used as a lingua franca by European sailors in the region, Dutch seafarers applied the name kaketieljes to this species' specimens (circa 1850) – an adaptation of the Portuguese cacatilha, formed of the Malay kakatua and the Portuguese diminutive suffix -ilho/a.
The yellow-crested cockatoo, which is endemic to East Timor, Sulawesi and the Lesser Sunda Islands, has suffered a rapid decline due to the wildlife trade and deforestation, and is considered to be critically endangered. Ironically, the trade led to Hong Kong's introduced birds – at 10 per cent of the subspecies' global total, the world's largest naturalised population – thriving in a new urban habitat.