Colourful triad initiation rituals, with their paraphernalia of pennants, flags, woven grass sandals, white paper fans, blood-curdling oaths written on brightly coloured paper, sacrificial roosters and other esoterica, were a staple of Hong Kong-made gangster films for decades.
Any Cantonese movie aficionado will have some idea of what's going on in a cinematic triad initiation ceremony, and of who is who in the pecking order. Terms such as "incense master", "red pole" and "white paper fan" are used to denote triad ranks commonly understood by the person in the street, even if they have had no criminal affiliations themselves.
Hong Kong police storm traditional triad initiation ceremony
Triad groups from northern China, principally Shanghai's pre-war Green Gang, had similar but significantly different rituals to the Cantonese and Chiu Chow groups more often found in Hong Kong, Malaysia and other parts of Southeast Asia.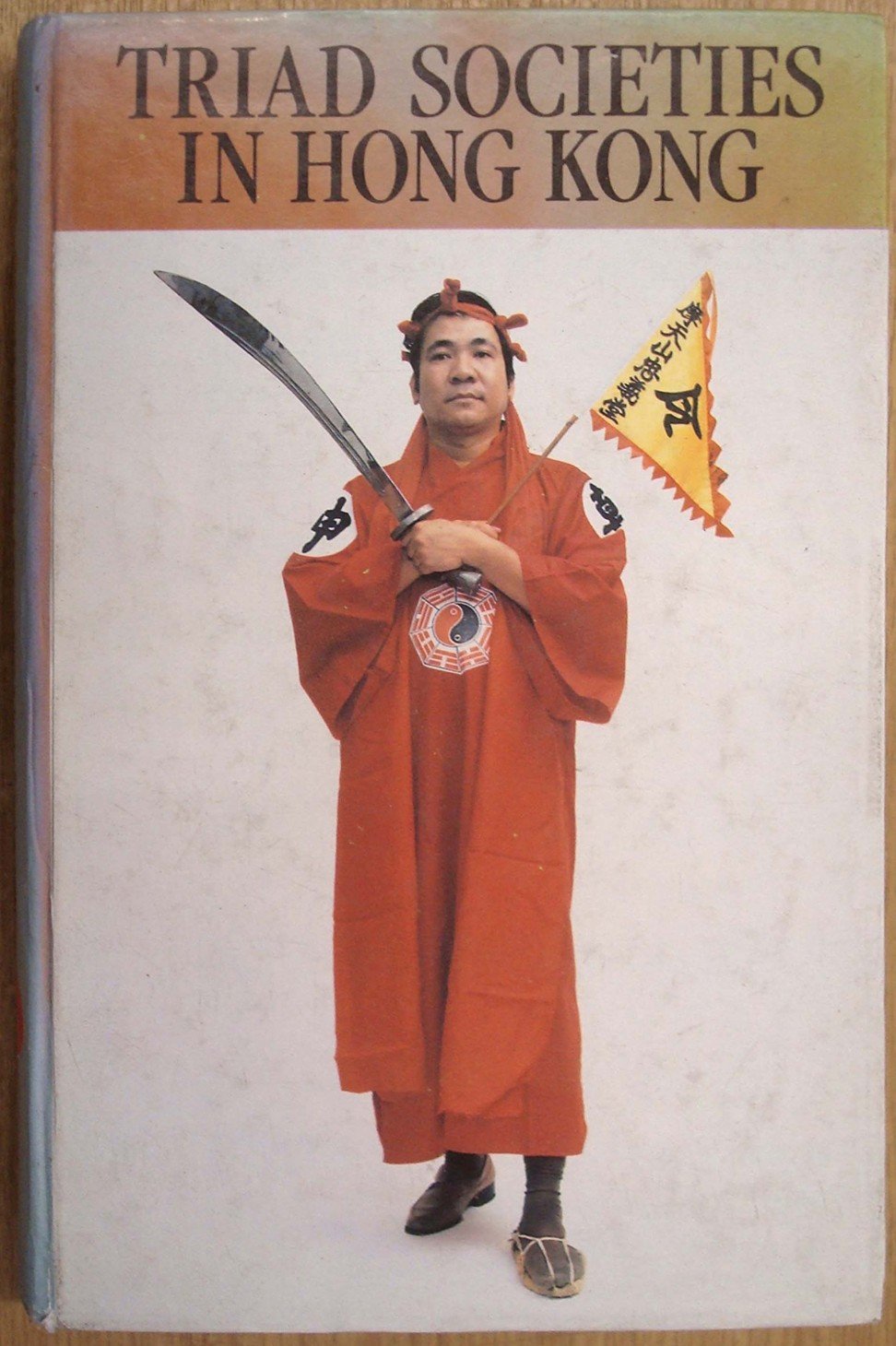 A triad initiation ceremony recently raided by Hong Kong police in Kowloon resulted in the seizure of old-style ritual paraphernalia. Police said it was the first time in more than a decade that a complex ceremony of this kind had been uncovered; some officers noted that they had not seen such detailed rituals in their careers.
None of this is surprising, since old-style triad initiation rituals largely died out decades ago in Hong Kong (they are still, however, widely performed in Malaysia).
Why, over time, did triad initiation rituals become simplified in Hong Kong?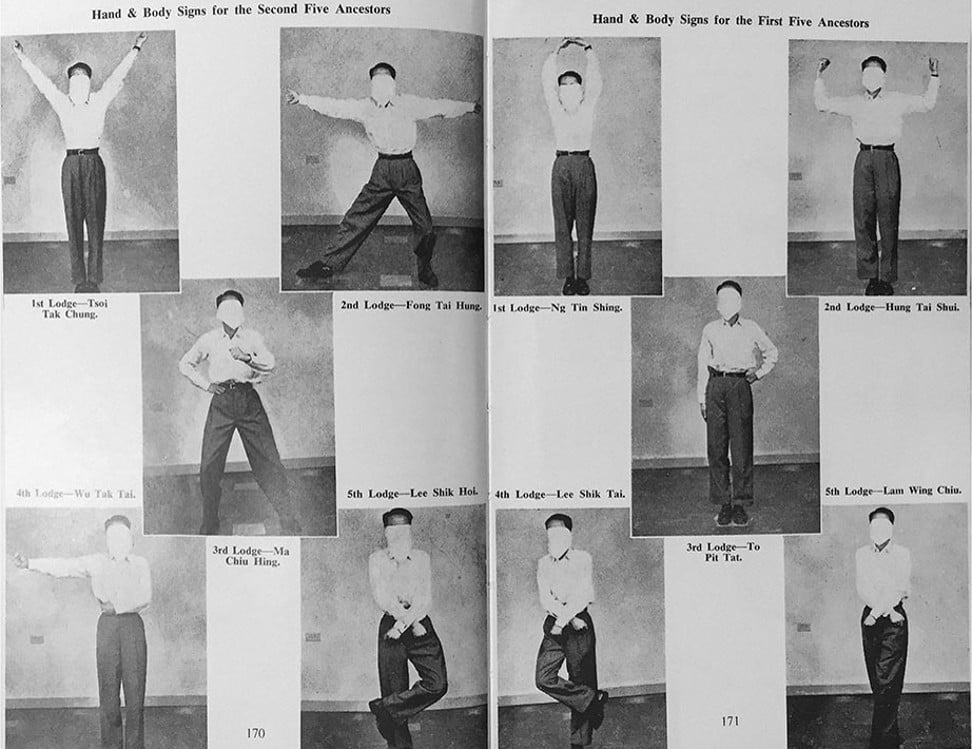 Up until about 60 years ago, information about forthcoming triad initiation rituals would be passed on to those involved by word of mouth. Many initiates were barely literate, so written instructions were pointless and a significant security risk.
Lodge meetings and initiation ceremonies were usually held in remote locations, such as isolated huts on the outskirts of urban areas. For events in the city, several locked doors and blocked staircases in a tenement building would hide the ceremony from anyone trying to gain entry.
Retired macau triad boss back in circulation with cryptocurrency
These obstructions provided ample warning of police raids and time to burn incrimi­nating evidence (in much the same way, entrance procedures for certain nightclubs today make drug busts almost impossible – surfaces are swabbed and offending substances flushed into the sewers long before police reach the scene).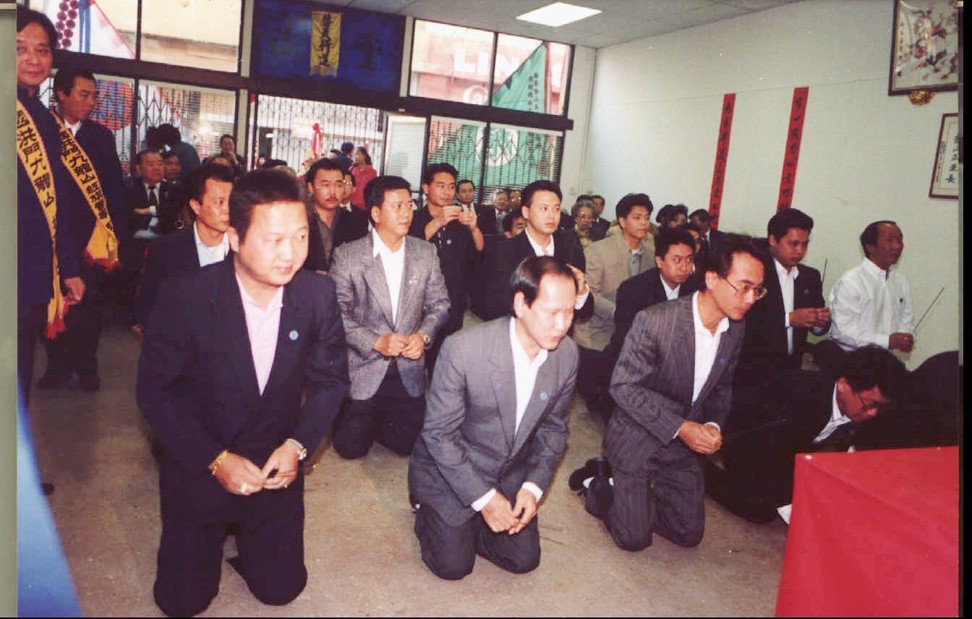 Modern technology – in particular, telephones, radio and fast motor transport – marked the beginning of the end for old-style triad ceremonies. Tapped phones ensured a compre­hen­sive picture could be formed of up­com­ing ceremonies and their partici­pants. Radio communication allowed police raids to be swiftly coordinated, and patrol cars and motorbikes meant that reinforcements could be rapidly drafted in.
Much of what we know about triad rituals comes from scholarly accounts written by former policemen who specialised in anti-triad work in Hong Kong, Malaya and Singapore.
A brief history of Hong Kong's triad gangs
Three in particular stand out. The Impact of Chinese Secret Societies in Malaya (1969), by Wilfred Blythe, is a monumental yet accessible study that draws on decades of personal and profes­sional experience of the triad world.
W.P. Morgan's Triad Societies in Hong Kong, first published in 1960, remains unsurpassed and gives a detailed account of triad rituals for various ranks. Colour-plate illustrations of costumes worn by various triad office-bearers (using off-duty police officers as models) afford a rare glimpse of an otherwise hidden world, captured on the brink of transfor­m­ation.
Another fascinating source is Chinese Secret Societies in 1950s Malaya and Singapore (2009), by Leon Comber, an ex-Special Branch officer who was also at one point married to noted Eurasian author Han Suyin.
An excellent exhibition of triad ritual items can also be found in Hong Kong at the Police Museum on The Peak.